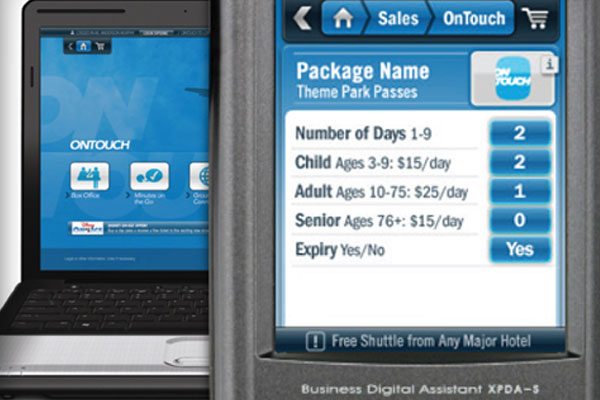 GuestLogix has signed an agreement with Global Eagle Entertainment, which will allow passengers to book onward travel tickets and destination-based activities from their seat via the in-flight entertainment and connectivity (IFE&C) portal.
The agreement will see GuestLogix's OnTouch Merchandising Platform incorporated into Global Eagle's IFE&C product. It will allow passengers to search for and purchase a variety of products, ranging from airport transfers and theme park tickets, to movies and television programmes, using their own electronic device while they are in the air.
Passengers can also purchase products from an in-flight catalogue and choose to have them delivered to an address of their choice. The two companies have said that a joint deployment has already been agreed with an as yet unnamed airline customer.
Brett Proud, GuestLogix President & CEO, said: "Allowing passengers to purchase and access items – from movies and television to destination-based activities – using smartphone and tablet devices is a prime example of matching passenger enhancements with ancillary revenue generation."
John LaValle, CEO of Global Eagle Entertainment, added: "Our continued ability to deliver innovative and high-value services is important to our airline customers and their passengers, and we are certainly fortunate to join forces with industry leader GuestLogix to further maximise the potential of our industry leading platform."