FTE was onsite at Aircraft Interiors Expo in Hamburg and we paid a visit to some of the companies that have unveiled next-generation in-flight connectivity solutions. Here we assess what impact these developments could have on the passenger experience.
Allegiant Systems highlights personalisation opportunities offered by smart technology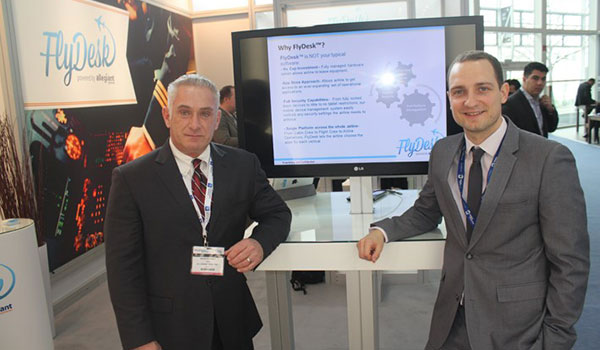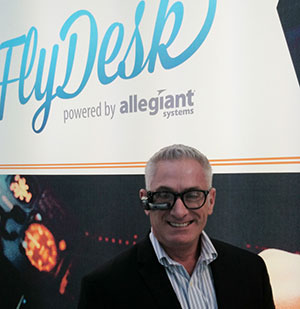 Making use of connectivity and passenger data to help airlines create a more personalised onboard experience is at the heart of Allegiant Systems' iPad-based FlyDesk Cabin solution, but the company is exploring taking the technology a step further using smart glasses.
It has developed an initial concept using Vuzix smart glasses, which Brian Mooney, Allegiant Systems CEO, explained could potentially be used at the gate or onboard by flight attendants to automatically identify passengers using facial recognition technology in order to provide them with a personal level of service more consistent with their preferences. He also said there is a lot of scope for such a product to be used across the travel process, offering personalisation at key points, ranging from check-in through to boarding and the flight itself, helping to create a far more seamless experience for passengers.
"It's important to note that this is just a concept," Mooney stated, "but I do see opportunities for it. The first place I think it could be used would be on long-haul flights in First Class. It is a concept product, but it shows that the technology is there, so we're trying to see how you can make use of that technology." In theory, a flight attendant wearing the smart glasses could identify a passenger simply by looking at them, and the technology would then pull up detailed information on that passenger, including their preferences based on their past travel behaviour.
He told FTE that Allegiant Systems has shared its plans with WestJet and Virgin Atlantic – the latter of which has already trialled a Google Glass-based solution on the ground at London Heathrow. However, he emphasised that this is not to say these airlines will trial the concept; they have simply been asked to offer their thoughts on it.
Mooney also explained that on 1 April, Las Vegas-based Allegiant Air launched Allegiant Systems' FlyDesk Cabin solution, which will see 700 flight attendants equipped with iPads. Each of these iPads will be equipped with the FlyDesk Cabin Reports, Messaging and Manuals apps, which help to create a "paperless cabin".
The suite also offers opportunities for airlines to drive in-flight ancillary revenue generation. "We know based on the data we have that if a passenger is interested in one product, they could well be interested in another specific product and the flight attendant can make use of this information," Mooney said.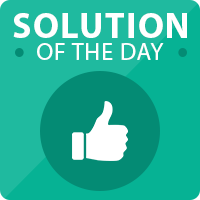 Solution of the Day
The Vuzix smart glasses concept developed by Allegiant Systems was the winner of the Day 3 'Solution of the Day' award. Allegiant Systems CEO Brian Mooney outlined the full scope of potential for such a concept to be used across the travel process, offering personalisation from the moment a passenger arrives at the airport through all the key points of the value chain, to help create a far more seamless experience for passengers. Following separate wearable technology implementations by Virgin Atlantic and Vueling in recent months, it looks as though this exciting new technology will be a major tool for airlines to enhance their passenger experiences going forward.
OnAir CEO outlines 'e-aircraft' vision and calls for closer collaboration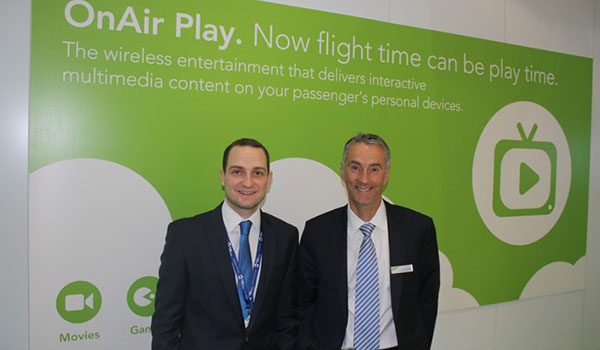 It was a busy week in Hamburg for OnAir, which confirmed a number of deals for its onboard connectivity solutions. Among the announcements was an agreement with Saudia to provide onboard connectivity services for the carrier's Boeing 787s – a deal that Ian Dawkins, the company's CEO described as "particularly important". As OnAir already provides the carrier with in-flight connectivity services on its A330s and B777 fleets, the new agreement means the entire long-haul fleet will be equipped with OnAir connectivity.
SriLankan Airlines has also signed up with OnAir for mobile GSM and Wi-Fi services, while an agreement has been penned with TAAG Angola Airlines. "The deal with TAAG shows that the demand for in-flight connectivity is broadening," Dawkins explained. "A lot of tier one airlines now offer connectivity, but this shows that it is also becoming more important to tier two airlines."
Dawkins also highlighted the value of OnAir Play, which allows passengers to stream television programmes, and view magazines and other content on personal electronic devices. "The model essentially allows the airline to create their own TV channel, because they can choose the exact content that they want to offer," he stated.
Dawkins offered some very interesting thoughts on the "e-aircraft" – an aircraft that fully exploits the potential of connectivity to improve and streamline operations both in the cabin (for the benefit of crew and passengers) and the cockpit – and explained that a level of collaboration is required to get the most value out of the connected aircraft of the future. "It's not about one company taking responsibility, but more about suppliers, OEMs and everyone else working together," he said. He explained that questions around data – such as how it is mined and distributed – will probably take "a couple of years" to sort out, and that it will take "five to 10 years" before we see a "real e-aircraft". This very topic will be a key point of discussion in the Cabin Integration Symposium at FTE Global 2014.
However, while no single company should take responsibility for creating this e-aircraft, Dawkins explained that a level of coordination is required. He concluded: "We would like to be seen as the neutral provider managing the infrastructure, because you need someone to take on this role with so many different people involved."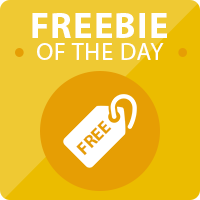 Freebie of the Day
Honeywell Aerospace took the Day 3 prize for its competition to win a pair of Google Glass. To win, visitors had to complete a four-piece puzzle by collecting each piece at the stands of Honeywell's connectivity partners – Inmarsat, Qest and Thales – before exchanging the fourth piece for their business card in order to be entered to win. The subject of Google Glass is close to our heart following Virgin Atlantic's exclusive presentation last month at FTE Europe on leveraging wearable technology at Heathrow Airport.
Rockwell Collins: In-flight connectivity technology is finally catching up with demand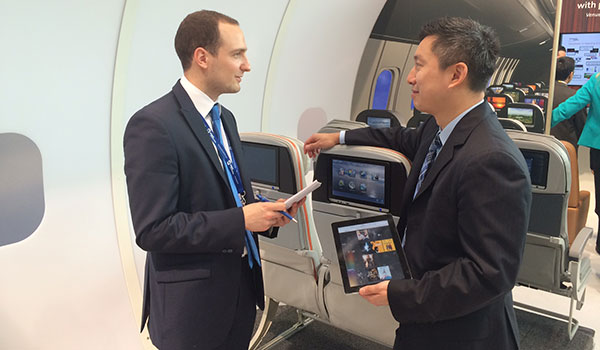 FTE paid a visit to the Rockwell Collins booth off the back of the announcement that the company had signed a Memorandum of Understanding (MoU) with Inmarsat to become a value added reseller of GX Aviation Ka-band connectivity.
Duc Tran, Director of Marketing at Rockwell Collins, described the deal as a "very big deal for us", explaining that the Ka-band solution – which will offer a connection speed up to 50 Mbps – is the "future of connectivity".
The announcement of the MoU followed the launch of 2Ku from Gogo (see below). While Gogo says its solution will offer connectivity speeds of 70 Mbps, Tran suggested he expects the Inmarsat offer to "evolve over time", with speeds set to continue to improve. "The speed straight out of the gate is 50 Mbps, and that's a lot faster than competing systems that have been around for a while already, and this will continue to get faster. The current 50 Mbps speed is also consistent across the globe, so you won't get fast Internet on one flight and a slower connection on another." he added.
While there is inevitably competition among the suppliers, Tran was refreshingly honest in his assessment that "the great thing is that the airlines will have a lot of choice". Good news for passengers too is the fact that Tran expects pretty much every aircraft to offer Internet access within five to 10 years. He added: "There has always been a demand for connectivity and now the technology is starting to catch up with demand."
Gogo hails launch of 2Ku as a 'new era' for in-flight connectivity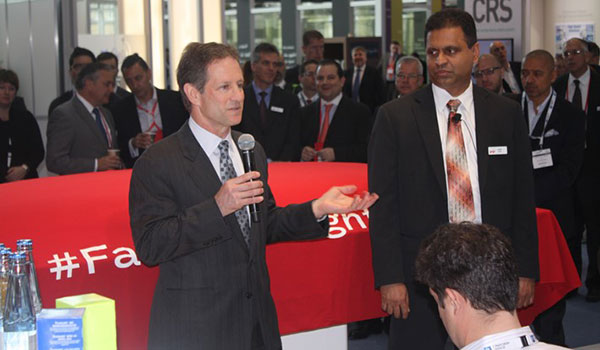 Gogo promised a big announcement at this year's show and it delivered with the news that its new 2Ku technology will bring onboard connectivity speeds up to 70 Mbps. The company's current ATG-4 service offers peak speeds of 9.8 Mbps, so the new technology is a major advancement, which is very much welcomed by FTE and will undoubtedly be well received by passengers who are given the opportunity to make use of the service in the near future.
Gogo's President & CEO, Michael Small, hailed it a "momentous day" and a "new era for global in-flight connectivity", while stating that Japan Airlines is expected to be among the first to trial the advanced technology.
2Ku will utilise the same low-profile antennas as Gogo's Ground to Orbit (GTO) technology, which will be deployed for aircraft flying in North America. However, instead of utilising the Air to Ground solution for the return link to ground, 2Ku will use two low profile, high-efficiency Ku-band satellite antennas.
Gogo's Chief Technology Officer, Anand Chari, was keen to highlight that the antenna is around twice as spectrally efficient than other antennas in the commercial aviation market, which he says will lead to "more bandwidth at less cost".
He added: "We anticipate that this technology will deliver peak speeds of 70 Mbps to the plane when initially launched and more than 100 Mbps when new spot beam satellite technologies become available."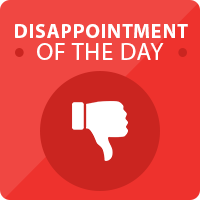 Disappointment of the Day
Thankfully we did not have too many problems ourselves but many of the big exhibition booths at AIX had entrances guarded like Fort Knox and we noticed that even those with appointments sometimes struggled to get in! In an industry that could really benefit from more inventive collaboration, and idea sharing between established stakeholders and innovative newcomers, it seems a shame to have such 'closed door' policies. There are perhaps concerns over not revealing new concepts to competitors, but these elements could easily be kept out of sight and it would really benefit visitors looking for inspiration, and provide a more welcoming and open environment.