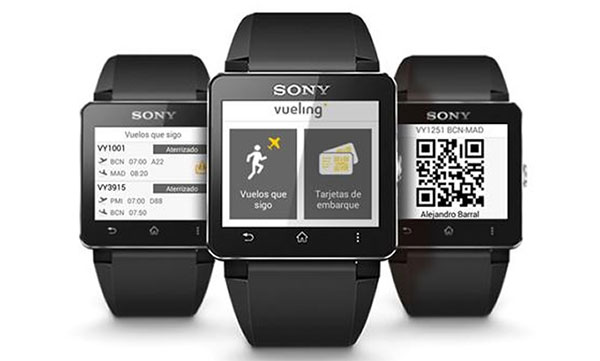 Spanish carrier Vueling has embraced wearable technology and has partnered with Sony to offer the industry's first smartwatch-based boarding pass on Sony's Smartwatch 2.
Details of the surprise development are few and far between, but the "wearable boarding pass" will be provided via a new app from Vueling and Sony, which will be available for download from the Google Play Store from the end of March. Smartwatch 2 owners will be able to store their boarding pass on their smartwatch and present it at airport checkpoints.
Vueling joins Virgin Atlantic in making use of wearable technology to enhance the passenger experience.
Virgin Atlantic is currently trialling Google Glass and Sony Smartwatch solutions in the Upper Class Wing at Heathrow Airport. The airline, alongside its partner on the project, SITA Lab, provided a live demonstration of the technology at FTE Europe 2014 in London earlier this month.