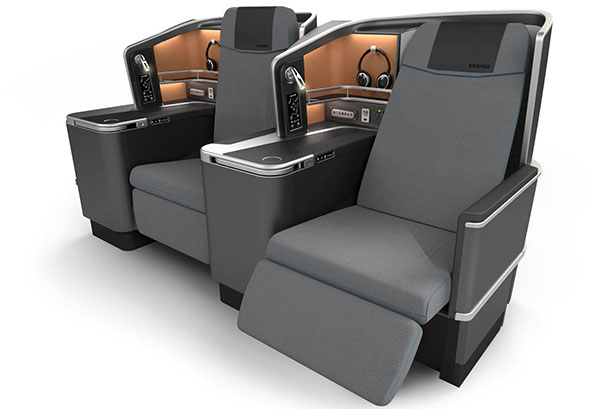 SAS Scandinavian Airlines is upgrading its long-haul fleet, with onboard Wi-Fi, new seats, on-demand in-flight entertainment (IFE) and larger, high definition (HD) screens among the innovations to be introduced from early-2015.
Seven Airbus A330s and A340s in the current fleet will have their cabins refurbished, while the new-look interior will also feature on four new A330-300s to be delivered in 2015 and 2016, as well as eight Airbus A350-900s, which will be delivered from 2018 onwards.
In the SAS Go cabin (the airline's economy offer), the on-demand IFE will be delivered on nine-inch screens, while SAS Plus (premium economy) passengers will have individual 12-inch screens. In the new SAS Business class – equipped with Thomson Vantage XL seats from UK-based Factorydesign – 15-inch IFE screens will be installed. All Plus and Business seats will have a power outlet and USB port, while SAS Go seats will have an individual USB port and one power outlet per pair of seats.
Rickard Gustafson, President & CEO of SAS, said: "SAS customers will enjoy a totally new travel experience in our upgraded cabins. The new interior is designed to meet the needs of frequent flyers and substantially enhances our customer offer."