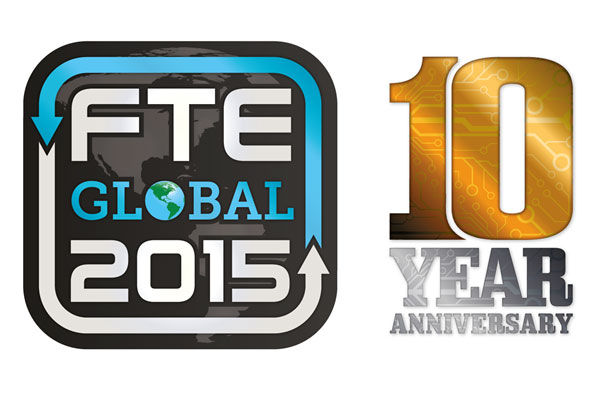 We have just launched the Future Travel Experience Global 2015 website, which provides a taster of what you can expect from this year's landmark 10-year anniversary show, which will take place in Las Vegas from 9th-11th September. The theme for FTE Global 2015 is: "Transforming the passenger experience through customer-focused innovation and collaboration".
This major industry event is expected to attract more than 650 travel industry leaders from the world's most progressive airlines, airports, vendors, OEMs, government agencies, destination partners and various other travel industry stakeholders, who will come together to share their latest passenger experience plans and visions, and collectively define the end-to-end passenger experience of the future.
Our 10th FTE Global show will include 'On the Ground' and 'Up in the Air' conference streams, an inspiring exhibition, interactive forums, the 5th FTE Awards ceremony, McCarran International Airport tours and an unforgettable social and networking programme.

In the 'On the Ground' conference, delegates can expect to hear about the latest developments and future trends relating to each of the key passenger touch points and technologies, including pre-travel, check-in and validation, baggage, security and facilitation, immigration, arrivals and post-travel, in addition to the sessions exploring the future role of mobile and wearable technology, beacons, robotics and AI in the airport of the future.
Meanwhile, the 'Up in the Air' stream, which will run simultaneously, will include our most progressive onboard-focused agenda yet, with emphasis on future developments relating to next-generation IFE, connectivity, cabin design, passenger comfort, crew empowerment and personalisation. Mary Kirby, Founder and Editor of Runway Girl Network, will also lead a "Connectivity Unleashed" session – a no-holds-barred, spin-free discussion in which she will grill industry leaders from the likes of Panasonic Avionics, Gogo, Thales, ViaSat and Global Eagle Entertainment on how nose-to-tail connectivity will change airlines and aviation forever, and how it will reinvent the passenger experience onboard.
The full agenda will be launched in the coming weeks, but you can find out more about the two conference streams, exhibition, social programme and 5th FTE Awards by visiting the new FTE Global 2015 website.