The Future Travel Experience Global 2015 exhibition will be the largest FTE exhibition to date and will include a number of pioneering solutions that have been developed to help simplify and streamline the baggage process. Ranging from permanent electronic bag tags to self-service bag drop units, and baggage trackers to self-tagging kiosks, the FTE Global exhibition is the place to discover the next generation of baggage products and services.
Here you can preview what DS BAGTAG, DSG Bagdrop, eezeetags, Embross, ICM Airport Technics, IER, Materna, Pinger and Type22 will be showcasing in Las Vegas from 9th-11th September.
» View Part 1 of the FTE Global 2015 Exhibition Preview
» View Part 2 of the FTE Global 2015 Exhibition Preview
DS BAGTAG (Booth D7)
FTE Global 2015 delegates will be able to take a close-up look at the DS BAGTAG – an end-to-end secure electronic bag tag solution that has been designed to replace the traditional paper bag tag. Thanks to its design, the product is able to withstand the harsh conditions checked baggage has to endure and is simple to use anytime, anywhere.
The DS BAGTAG fully supports interlining. Together with the airlines providing online baggage check-in, the DS BAGTAG solution contributes to a highly convenient off-airport baggage check-in and a substantially faster baggage drop-off process at the airport.
For more information, visit: http://www.dstags.com/bagtag/
DSG Bagdrop (Booth C8)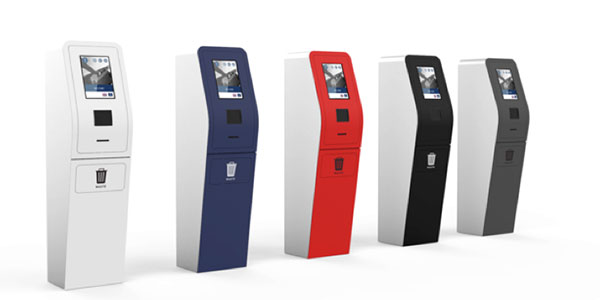 At FTE Global, DSG Systems will present its new self-service baggage drop unit that will be installed at Toronto Pearson International Airport, Canada. DSG will also showcase the new Tag-O-Mat kiosk for quick bag tagging.
Visitors to the DSG stand will be able to experience the modern designed, cost-effective and simple airport self-bag drop solutions that will help to simplify the travel experience for passengers.
For more information, visit: http://dsg-systems.no/
eezeetags (Booth D15)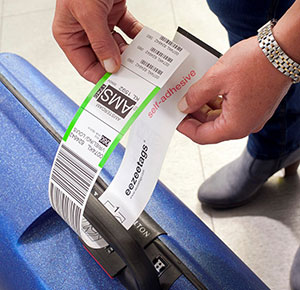 Eezeetags is a company that develops and produces self-service bag tags to be used out of a kiosk or bag drop machine.
The unique feature of eezeetags is that there is no need to remove a paper liner to expose the adhesive – this makes it an easily understandable and quick to use tag for the passenger.
Eezeetags create no waste at the point of tagging and cannot be applied in the wrong way because the "magic" adhesive does not stick to anything but itself. This creates a fast and seamless bag drop process and a positive passenger experience.
For more information, visit: http://www.eezeetags.com
Embross (Booth D5)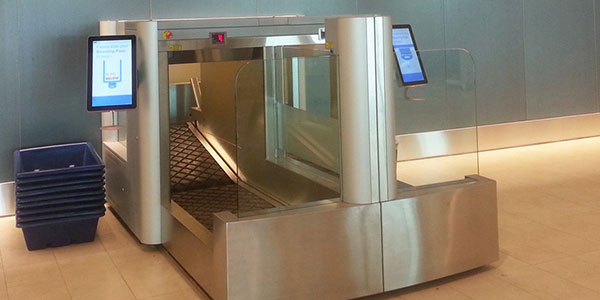 At FTE Global 2015, Embross will be showcasing its growing portfolio of self-service kiosk, bag drop and automated passport control solutions. With over 140 airlines and 150 airports providing check-in on Embross solutions, Embross continues to help its partners deliver great passenger experiences.
Live demonstrations of the popular Embross automated and retrofit bag drop solutions will be available as deployments continue across airports in North America. The Embross cableless, mobile kiosk and mobile desk will also be on display, as airlines and airports enjoy the flexibility of on-demand passenger service delivery anywhere, anytime.
For more information, visit: http://www.embrossgroup.com
ICM Airport Technics (Booth A18)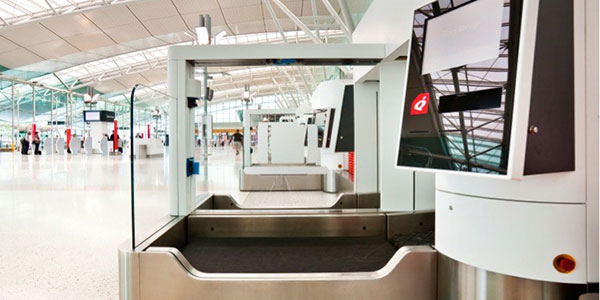 According to ICM Airport Technics, its Auto Bag Drops are the perfect integration of design, technology and process. With more than 26 million bags processed worldwide, ICM is an established global leader in providing airports with automated self-service bag drop systems.
ICM applies the latest technologies, including biometrics and positive ID checking, to the bag drop process, with a host of innovations that swiftly deliver an exceptional customer experience. Advanced 3D scanners automatically assess baggage conveyability, while patented technology provides safety with secure intrusion detection and integrated biometrics to assure passenger identity verification
For more information, visit: http://www.autobagdrop.com.au 
IER (Booth B4)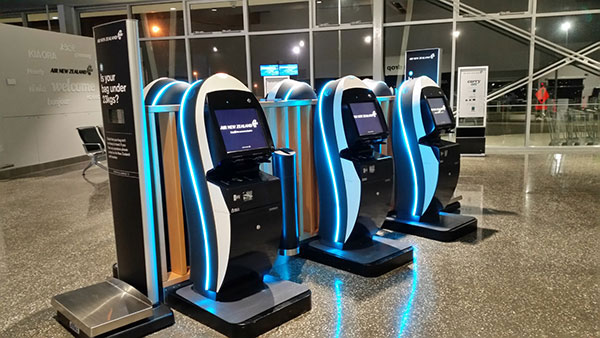 At FTE Global, IER will showcase the IER 919 self-service kiosk, a high availability and evolutionary multi-service platform for enhanced passenger services, including self-tagging, check-in and sale of ancillary services. IER is an industrial designer of solutions that improve the flow of goods and people, and provides airport operators and airlines with the most relevant solutions from check-in to boarding based on exclusive hardware, software and services.
For more information, visit: http://www.ier.com 
Materna GmbH (Booth A12)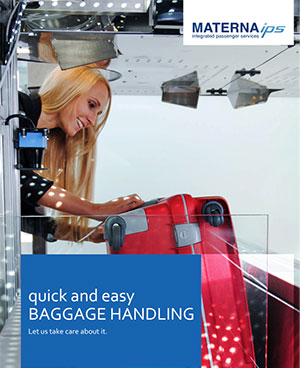 Materna will showcase its latest solutions for self-check-in and self-bag drop at FTE Global. As a leading vendor for the aviation industry, Materna offers a complete portfolio from kiosk check-in and self-bag drop through to secure-access and self-boarding solutions.
At FTE Global, Materna launches its new kiosk model for the US market. Materna focuses on integrating systems and infrastructure based on CUSS or CUPPS standards. Major airports and airlines such as Lufthansa, Emirates, airberlin, London Gatwick Airport, Vienna Airport, Hamburg Airport and Swedavia are part of Materna's client list, and the company now brings its self-bag drop knowledge to the United States.
For more information, visit: http://www.materna-ips.com
Pinger (Booth A2)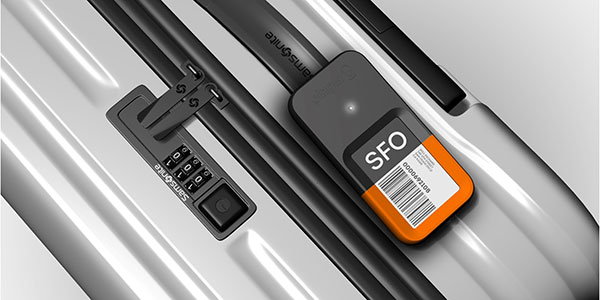 FTE Global delegates will be among the first to be able to preview Pinger, the first electronic bag tag that provides end-to-end visibility. With a patented electronic bag tag that uses a variety of means to determine and report its position, and a network of industry-integrated servers to provide real-time updates, Pinger ensures complete transparency throughout the baggage handling process at every airport in the world.
Not only does Pinger provide end-to-end visibility, it pushes the intelligence of the network to the edge, transforming every bag into a self-managing module.
For more information, visit: http://www.pingmybag.com
Type22 (Booth D6)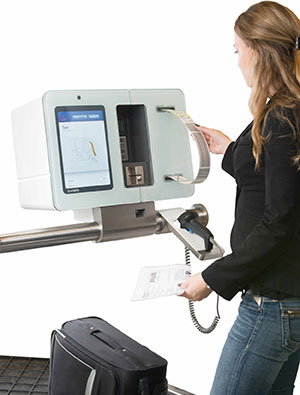 Type22 has already installed its Self Bag Drop (SBD) solution at more than 15 airports worldwide and connected over 40 airlines. By the end of 2015 Type22's first US airport will follow.
Now that self-tagging in the United States is officially approved by the TSA, the SBD solution will be on show at FTE Global 2015 on the Type22 stand, where delegates can find out more about the company's full range of SBD solutions.
For more information, visit: http://www.type22.aero
Also exhibiting baggage products and concepts at FTE Global 2015:

» View the full list of 40+ FTE Global 2015 exhibitors and the exhibition floor plan