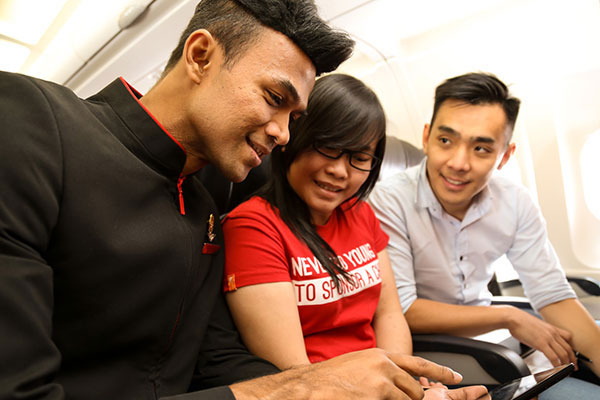 AirAsia Group CEO Tony Fernandes has revealed plans to turn AirAsia into a fully fledged "digital airline".
"2017 promises to be an exciting year as it marks the emergence of AirAsia Group as a digital airline company," he said. "We are investing heavily in digitalisation and have been growing our family of digital services; BIG Duty Free, BIG Pay, BIG Loyalty, Touristly, roKKi onboard Wi-Fi and Xcite in-flight entertainment to name a few."
Fernandes stated that digitalisation is expected to boost AirAsia's ancillary revenue income from RM48 ($10.75) per passenger to RM60 ($13.50).
"Some of the initiatives include dynamic pricing of baggage allowance and Tune Protect insurance, offering an extra-seat option to our customers and enhancing our in-flight meal options," Fernandes stated.
He also offered insight into AirAsia Group's desire to operate from more facilities dedicated to low-cost airline operations. "Also in 2017 we hope to break ground on new low-cost airports across ASEAN," Fernandes commented.
"We are working closely with local governments to build dedicated facilities for low-cost airlines in a number of cities with the aim of alleviating congestion and driving higher traffic across our network and bringing more tourists into these hubs. Once we get the necessary permissions we can deliver a fully operating airport in less than a year."
Fernandes' comments were delivered as part of AirAsia Group's Q3 2016 results, which showed that the Group, consisting of AirAsia Berhad and associate airlines in Thailand, Indonesia, Philippines, India and Japan, posted combined revenue of RM2.97 billion ($667m) for the quarter, which is up 6% on the same quarter last year.