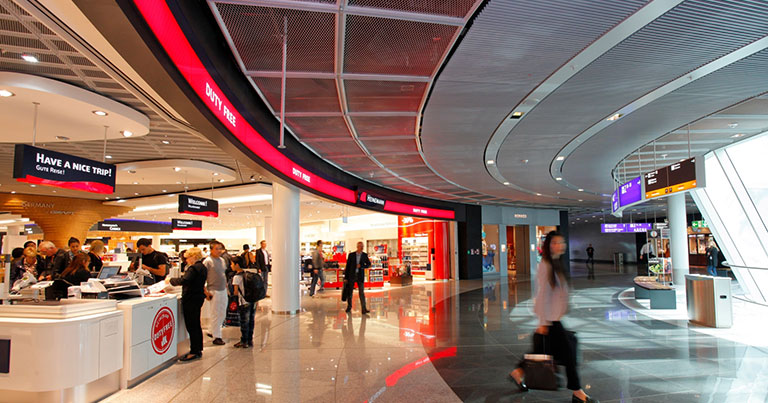 Fraport, the owner and operator of Frankfurt Airport, and Gebr. Heinemann have agreed to establish a joint venture that will run a total of 27 duty free and travel retail stores at the German airport.
The new venture is called Frankfurt Airport Retail GmbH & Co. KG and both parties have taken a 50% share. Gebr. Heinemann is bringing all of its previous activities at Frankfurt Airport and 750 employees into the new company.
One of the first initiatives will be to offer travellers online reservation and home delivery services for a range of duty free and travel retail products.
Karl-Heinz Dietrich, Senior Executive Vice President Retail & Real Estate, Fraport AG, said: "Thanks to the close cooperation and bundled expertise, we expect to further strengthen the retail business at Frankfurt Airport. With this decision, Fraport is taking on a portion of the commercial risk. This also opens up an opportunity for us for more profound value creation."
Raoul Spanger, Executive Director Retail and HR at Gebr. Heinemann, commented: "Frankfurt Airport, as the biggest German aviation hub, has developed into our most important German location over the last three decades. We are connected to Fraport AG by an outstanding, long-term collaboration that has existed since 1972 and has consistently been based on innovation, and we are delighted to be able to continue on with this in the joint venture.
"The joint venture makes it possible for us to react jointly and optimally to future developments in the international travel retail market and to the changing needs and demands of travellers, including in the area of e-commerce."