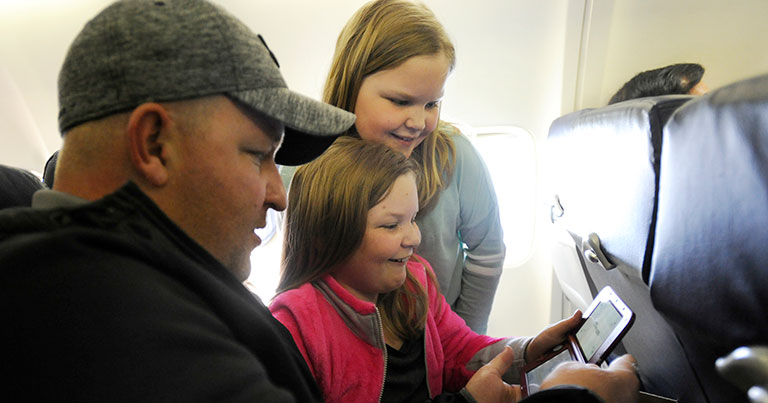 Southwest Airlines has announced new connectivity deals with Panasonic Avionics Corporation and Global Eagle Entertainment (GEE) as part of its efforts to enhance the onboard experience.
The agreement with Panasonic is for the supplier's Global Communications Services, including Wi-Fi and live TV. The first aircraft equipped with the service will enter operation in late 2017. The deal with GEE extends the airline's use of the Airconnect system.
Both agreements align with next year's planned retirement of Southwest's non-Wi-Fi-equipped 737s and the introduction of the new Boeing 737-8 MAX aircraft. By the end of 2017, Southwest Airlines is aiming to operate a 100% Wi-Fi-equipped fleet of more than 700 aircraft.
Ryan Green, Vice President Marketing, Southwest Airlines, said: "As the largest domestic airline in terms of originating domestic passengers boarded, carrying more than 100 million customers a year, we are committed to providing an enhanced in-flight experience for our customers.
"We've led the way in customer experience, being the first US carrier to offer gate-to-gate connectivity to our customers while having the foresight that customers prefer to use their own devices to stay connected."