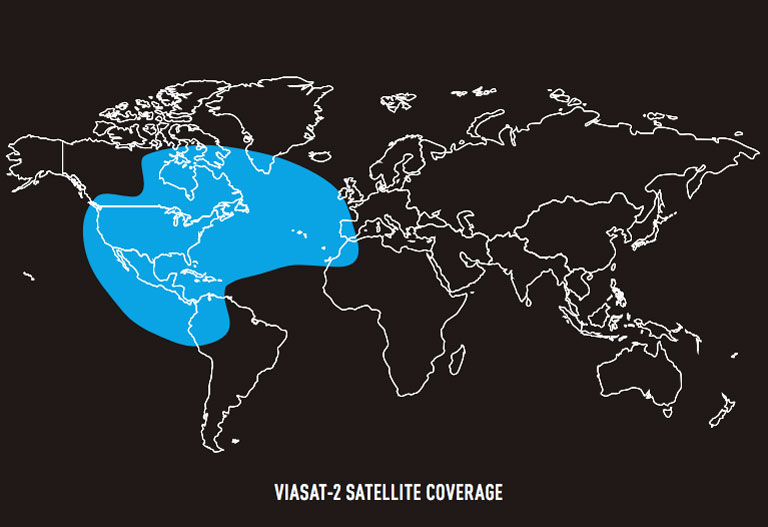 On 2 June, ViaSat announced the successful launch of its ViaSat-2 satellite aboard an Arianespace Ariane 5 ECA launch vehicle. The Ariane 5 ECA carrying ViaSat-2 lifted off on 1 June from the Guiana Space Center in French Guiana.
Mark Dankberg, ViaSat's Chairman and CEO commented: "Today's successful launch is a momentous event in ViaSat's history. It represents the culmination of hard work, dedication and commitment to technical excellence from across the ViaSat team.
"We also want to recognise our launch team partners, Boeing and Arianespace, for their support and collaboration in helping us successfully launch ViaSat-2."
ViaSat-2 is expected to improve speeds, reduce costs and expand the footprint of ViaSat's broadband services across North America, Central America, the Caribbean, a portion of northern South America, as well as the primary aeronautical and maritime routes across the Atlantic Ocean between North America and Europe.
ViaSat expects it will take several months for ViaSat-2 to reach its final orbital destination, located at 69.9° west longitude.