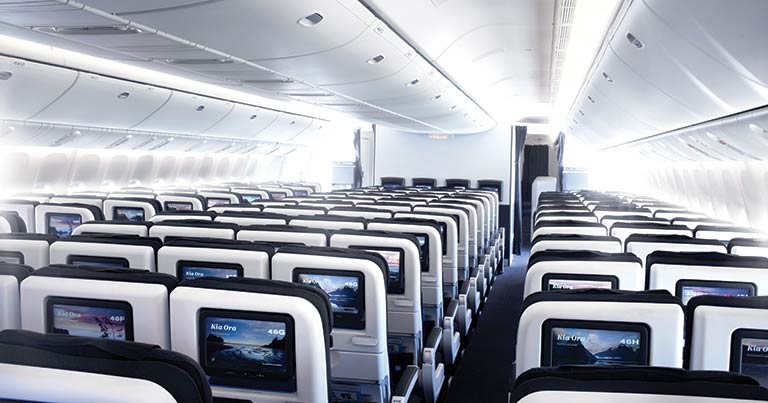 Air New Zealand has started trialling its new in-flight Wi-Fi service on a single Boeing 777-300 ahead of a planned rollout across its international fleet.
The connectivity service is powered by Inmarsat's GX Aviation product, and Panasonic Avionics is the in-cabin technology supplier.
Air New Zealand Chief Digital Officer Avi Golan, who will deliver a keynote presentation at the free to attend FTE Asia EXPO 2017, said: "We're launching in-flight Wi-Fi as a trial initially in order to gather customer feedback and ensure it meets the needs of our customers before we roll it out across our international jet fleet.
"The service will be available progressively with the installation of in-flight Wi-Fi on our Boeing 777-300 fleet expected to be completed by June 2018, and our Boeing 777-200 fleet rolling out from April next year."
Golan also explained that as well as testing the technical aspects of the service, the trial will enable the airline to gather feedback on pricing options.
"Going forward, customers will be able to choose to sign up for different timeframes and have the ability to pay in a variety of ways, including with Airpoints Dollars, as we look to offer a best in class connected in-flight experience," he added.