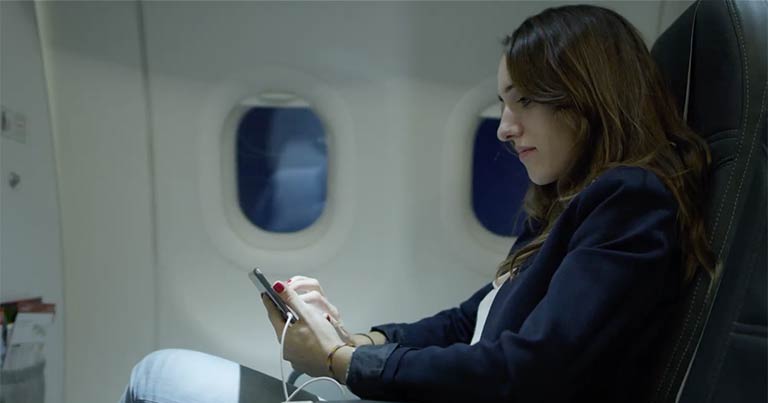 Iberia Express is exploring the benefits of offering programmatic video advertising on its wireless inflight entertainment (IFE) platform.
The carrier, whose IFE solution is delivered by Immfly, has been using the Inadvia platform to offer 30-second slots for audio equipment brand Teufel to advertise its products to passengers. The adverts ran ahead of music videos streamed to passengers' devices.
Immfly is the first wireless IFE provider to serve programmatically-traded advertising in an inflight environment without relying on an off-board connection.
For this campaign, Inadvia created a marketplace that allowed Immfly to expose its inventory to multiple advertisers within the programmatic ecosystem, which was subsequently secured by video DSP Ve on behalf of Teufel.
"Previously, the effectiveness and profitability of inflight advertising has been hindered by long lead times, limited targeting and the challenges and expense of connectivity in-air," said Tim Letheren, Director of Inadvia. "Bring-your-own-device platforms such as Immfly are changing that, and Inadvia's technology allows them to plug into the rapidly expanding programmatic ecosystem regardless of the connected state of the aircraft."