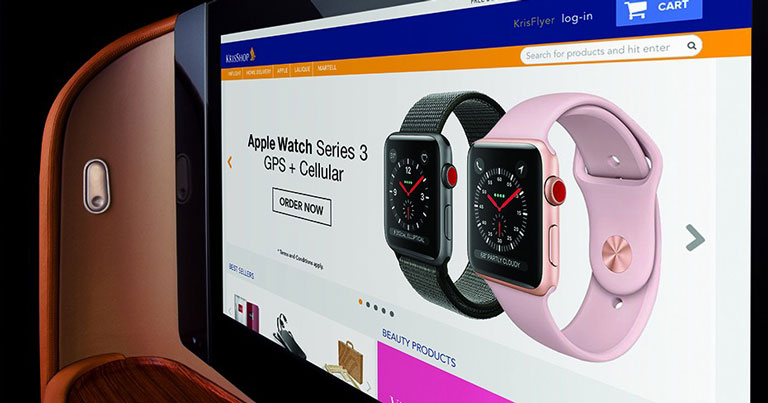 Singapore Airlines (SIA) has partnered with DFASS and SATS to establish a joint venture to engage in travel-related retail operations in Singapore under the KrisShop and Scootalogue brand names.
Following the deal, SIA intends to acquire 70% of DFASS SATS, which currently is equally owned by DFASS (Singapore) and SATS subsidiary SATS Asia-Pacific Star (APS). DFASS (Singapore) and APS will each retain 15% under the terms of the agreement.
The joint venture will enter into a management contract with DFASS and SATS to leverage the expertise of the two companies in the specific fields and will operate as a separate omni-channel business unit with dedicated staff. The technology platform will be developed in conjunction with AOE.
The joint venture will offer travellers inflight duty free and duty paid goods and pre-order services with onboard and ground-based deliveries, initially under existing KrisShop and Scootalogue inflight brands, but with the aim to expand the scope to other potential interested parties.
DFASS SATS currently operates KrisShop for SIA and regional arm SilkAir, as well as the Scootalogue programme for SIA's low-cost subsidiary Scoot.
"This is a win-win-win partnership among three great companies which we expect will help us substantially grow our travel-related retail business," said SIA CEO, Goh Choon Phong. "The joint venture will bring together strengths of all three partners – the SIA Group's customer base of more than 30 million travellers per year and our growing KrisFlyer frequent-flyer programme, as well as SATS' airport and logistics expertise across Asia and DFASS' extensive supplier network and retail experience."
Roberto Graziani, Executive Vice Chairman, DFASS, added: "Being a company which has been setting the pace in the inflight retail business for the last 25 years, we are very looking forward to transforming the current model into a modern, powerful and consumer oriented omni-channel experience.
"DFASS is really excited to start this new initiative that, we are convinced, will positively disrupt the travel retail business, together with partners that place customer experience at the heart of their strategy and with which we have built a successful long-term relationship."
Alex Hungate, President and CEO of SATS, also commented: "This new venture brings our longstanding partnership into the digital age. Passengers will benefit from relevant, exclusive shopping opportunities, customised for them personally, and integrated seamlessly into their overall customer experience."
Subject to the successful completion of due diligence, various conditions being met and necessary approvals being obtained, the share sale agreement, the joint venture agreement and other definitive agreements are expected to be firmed up in the third quarter of 2018.