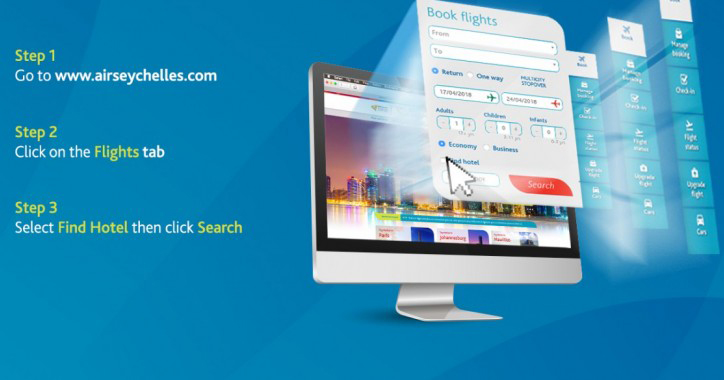 Air Seychelles has formed a new partnership with Booking.com to provide its customers with accommodation options via airseychelles.com.
Booking.com will enable passengers travelling with Air Seychelles or other airlines to book a selection of accommodation options ranging from apartments, vacation homes, bed and breakfasts, guest houses and boutique hotels, up to five-star luxury resorts and others through a custom integration on airseychelles.com.
Remco Althuis, Chief Executive Officer of Air Seychelles, said: "We are excited to collaborate with Booking.com to provide more options to our guests who are looking to book their flights and accommodation in one go when travelling.
"As part of our strategic plan we are constantly looking for ways to enhance our digital platform to meet the needs of our guests hence the partnership with Booking.com is a great way to improve our service element by providing greater flexibility and convenience to our guests on airseychelles.com."