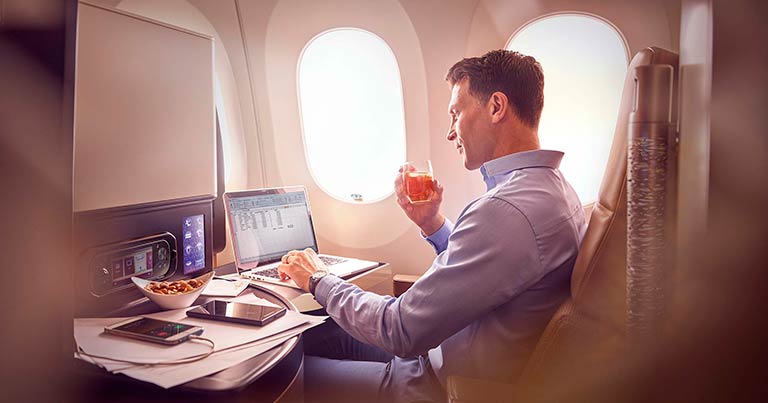 Etihad Airways has updated the way passengers can bid for a seat upgrade to improve the process for participants.
The dynamic live auction upgrade enables customers to receive real-time notifications of their bid and allows two or more individual bids at the same time. Regular email and SMS updates will also be sent to notify them if they have been outbid.
Jamal Al Awadhi, Etihad Airways Head of Guest Experience Commercial, said: "A first in the region, this dynamic live auction will give guests the chance to select a premium offering at a price they are willing to pay by putting them in control of the experience.
"This new gamification layer will also add a fun element to travel before the journey begins, as passengers compete with each other. Our mobile responsive website makes it even easier for guests to bid on the go."
Customers will receive an email invitation to bid for a one-cabin upgrade seven days prior to their flight or they can visit etihad.com to join directly. The auction will take place from 24 to six hours before their flight's departure. Once the auction closes, the successful winner will be notified immediately.
Bidding guests are encouraged to still check-in online up to 48 hours prior to departure as the optimised system will still process their upgrade. If an upgrade offer is accepted, a new boarding pass will automatically be available on the Etihad Airways app or one will be provided at check-in.
Future enhancements will enable Etihad Guest members to use their miles to bid for an upgrade. The airline has been offering bidding upgrades since 2012 and says the feature is particularly popular on routes operated by the airline's Airbus A380s from Abu Dhabi to New York, London, Paris and Sydney.