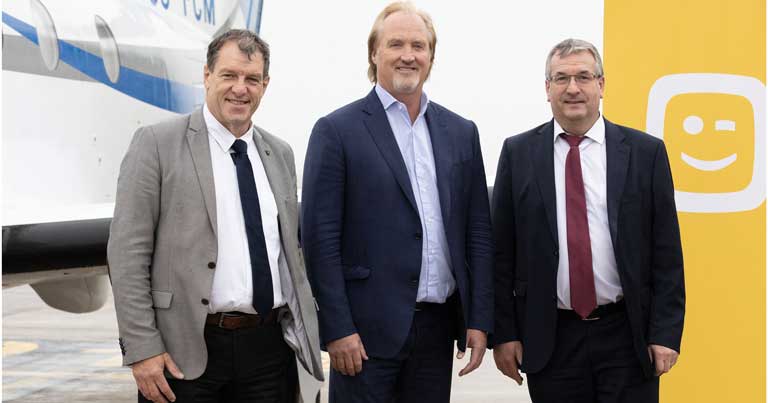 Brussels South Charleroi Airport (BSCA) has announced a new strategic partnership with Telenet to enable the development of solutions based on the Internet of Things (IoT).
The five-year collaboration aims to make Brussels-Charleroi airport a true "digital dome". Its main objective is to optimise the running of the airport and to improve the passenger experience from home to the boarding gate, by utilising digital solutions such as smart parking, optimised Wi-Fi network, and the analysis of visitor location data. The partnership will also enrich the CRL Airport app, which was launched last June. The application is poised to become the heart of the passenger experience, and a source of essential data for the airport.
The partnership will initially focus on two concrete solutions:
1. Passenger flow analysis: BSCA and Telenet will develop a passenger and visitor flow mapping and analysis solution, which should allow BSCA management to better understand, manage, market and improve the general public's movements in the airport.
Telenet will initially improve and increase the density of the airport's Wi-Fi network and then provide BSCA with the location data of its visitors. BSCA's management will then be able to study their movements in order to optimise airport organisation, offer them personalised services and guide them throughout their journey. The first set of data will be provided in the course of 2019.
2. Connected smart parking system: Following a satisfaction survey carried out by BSCA, parking is currently the main stress factor for passengers and visitors to the airport. BSCA and Telenet are therefore also going to develop a parking system together, aimed at considerably improving the user experience.
It will therefore be possible to reserve and pay for a parking space online using the app. Smart cameras will then automatically recognise the registration plate at the car park entrance, while sensors connected by Telenet's NB-IoT network will indicate free spaces. A first set of 500 spaces should be made available through this new system as of summer 2019.
Making BSCA an innovation hub
However, the partnership's ambitions won't be limited to these two solutions. The overall objective is to pursue the development of IoT solutions at the BSCA site as well as enabling the enrichment of the CRL Airport application.
Last June, Telenet adopted Microsoft's platform to develop its IoT solutions, a user-friendly platform which should allow BSCA to attract other companies, startups and universities who would like to experiment and develop new services and applications within the airport.
Jean-Jacques Cloquet, CEO of Brussels South Charleroi Airport, said: "We're delighted to have concluded this partnership with Telenet. We're at the dawn of a new era in terms of technology, thanks to this partnership, with the aim of improving passenger services.
"It's important to us to facilitate the journey of people passing through our installations and now, thanks to Telenet, we can help them from their home to the plane. Becoming a connected airport was one of our priorities, and now we have the first stone that will allow us to build the BSCA digital dome, for a most pleasant passenger experience."