Future Travel Experience Asia EXPO 2018, FTE's eighth event in Asia, returned to the Marina Bay Sands in Singapore on 13-14 November and brought together a record attendance of air transport and travel sector leaders from airlines, airports, suppliers, tech giants, startups, associations, government agencies and a variety of other industry stakeholders.
Staged with the official support of headline partners Changi Airport Group (CAG) and the Airline Passenger Experience Association (APEX), the biggest FTE Asia EXPO event to date included a major exhibition, free education on the EXPO Stage, a high-level Premium Conference, the inaugural Onboard Hospitality Forum Asia, Tech Briefings, the FTE Asia Awards ceremony, and an impressive social and networking programme. Here are some of the highlights from the show:
FTE Asia EXPO 2018 gets underway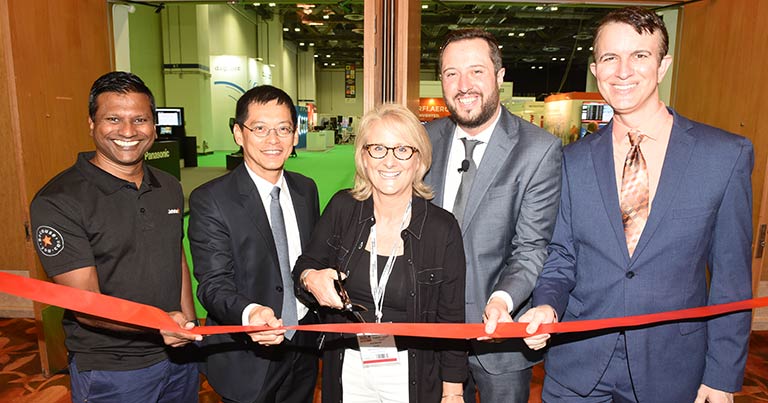 FTE Asia EXPO 2018 – the biggest free-to-attend event of its kind in Asia – kicked off on Tuesday 13 November with an official ribbon-cutting ceremony held by Barathan Pasupathi, CEO, Jetstar Asia; Tan Lye Teck, Executive Vice President – Airport Management, Changi Airport Group; Julie Baxter, Editor, Onboard Hospitality; Daniel Coleman, Founder, Future Travel Experience; and Joe Leader, CEO, APEX & CEO, International Flight Services Association (IFSA).
Major end-to-end exhibition – biometrics, self-service, next-gen baggage solutions, robotics, AI and more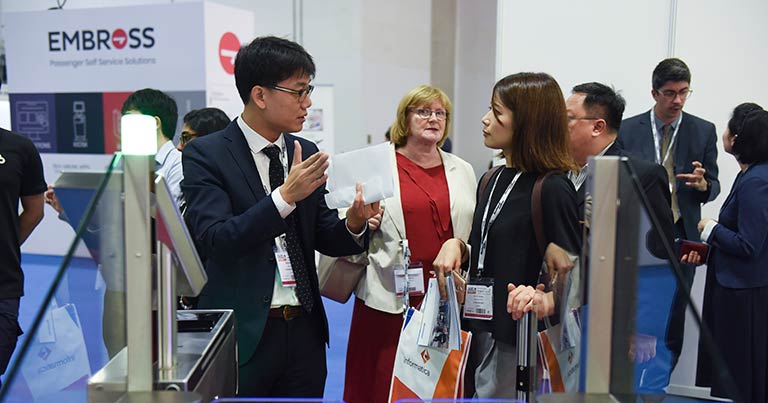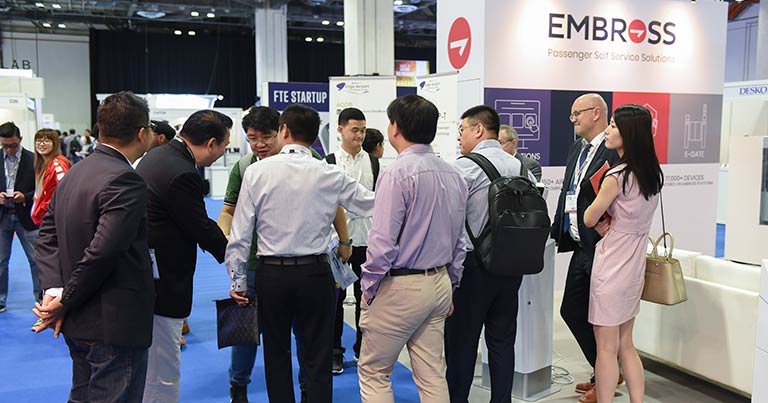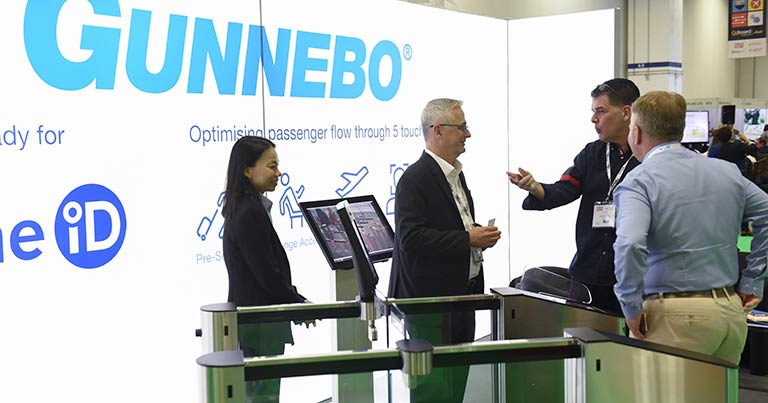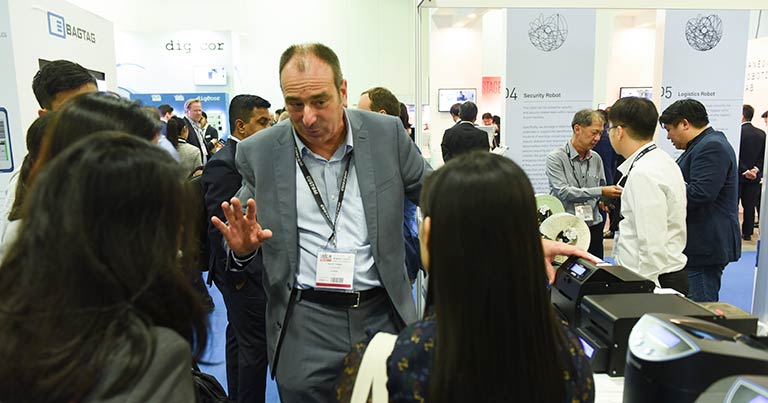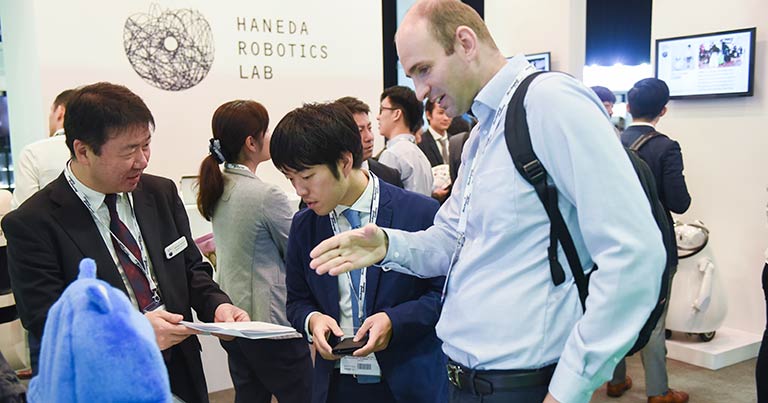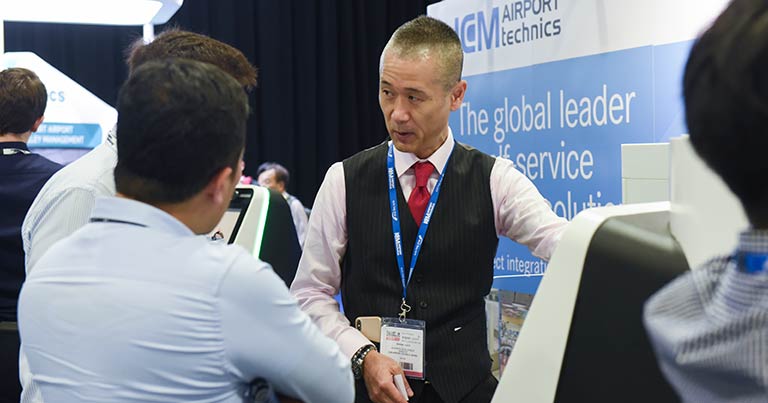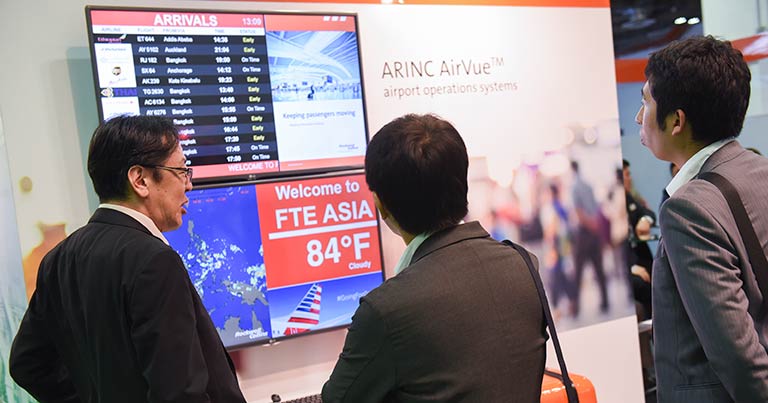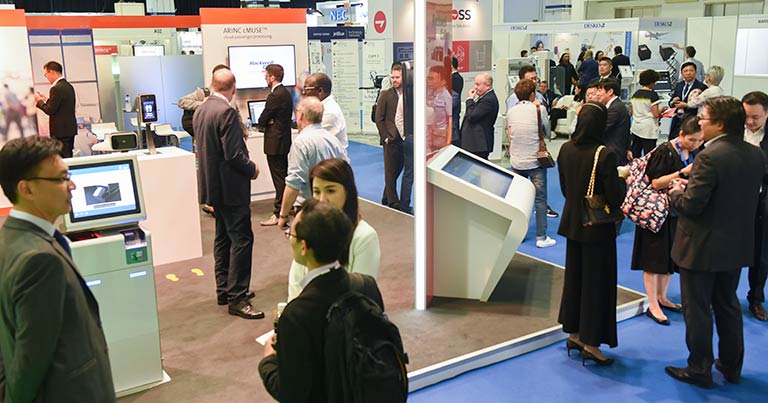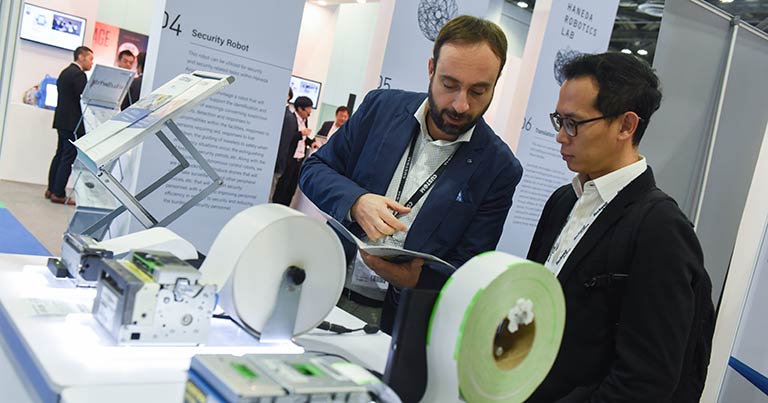 A raft of the industry's most innovative suppliers from across Asia and beyond came together to showcase their latest products, equipment and services which have been created to help airlines and airports improve end-to-end customer experiences, reduce costs, increase revenues and enhance operational efficiency. The free-to-attend exhibition provided visitors with the opportunity to explore relevant solutions in three distinct zones – 'Up in the Air', 'On the Ground' and 'Onboard Hospitality'.
Products on display in the 'On the Ground' zone ranged from biometric check-in and bag drop to digital platforms and the very latest in robotics and artificial intelligence (AI). Among the many dynamic booths at the event was the Haneda Robotics Lab stand, where attendees had the opportunity to interact with a variety of robots specifically developed for the airport environment.
Cutting-edge in-flight technology – from IFE to onboard ancillaries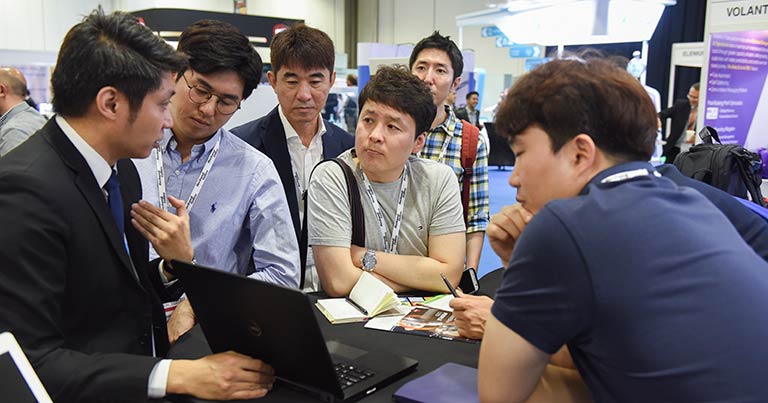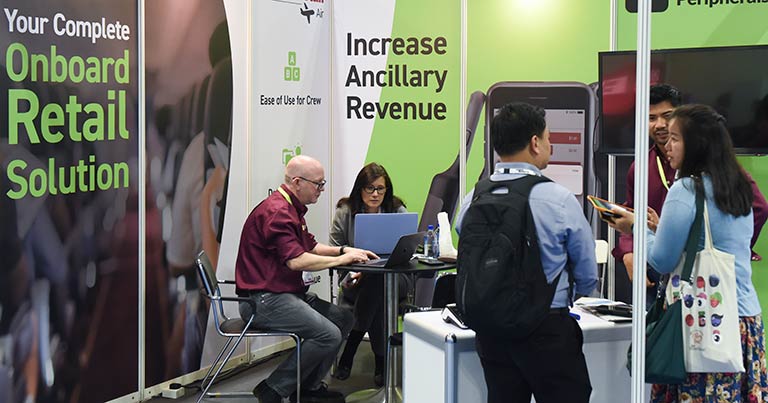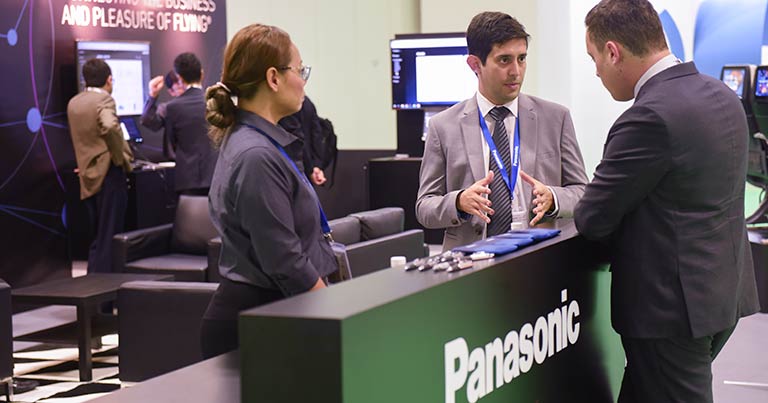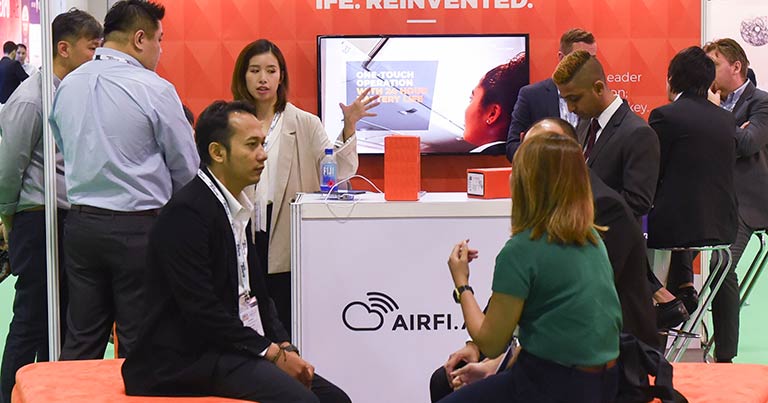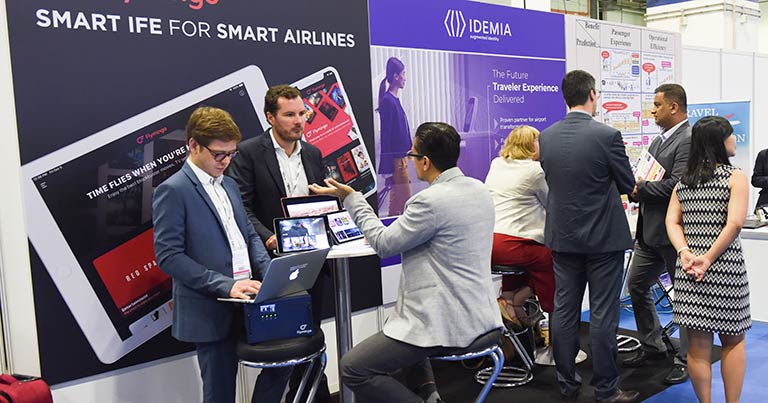 In the 'Up in the Air' zone, attendees had the opportunity to demo a range of the latest in-flight solutions. Among the exhibitors was Panasonic Avionics, which was showcasing its in-flight entertainment (IFE) portfolio and innovative wellness suite, and visitors were able to demo a selection of products including the personalised audio app, Mimi Audio.
digEcor also had a significant presence and just ahead of the show announced a new partnership with Jamco Aero Design and Engineering (JADE). Their first project will see JADE retrofitting a B777 aircraft with digEcor's Passenger Services Solution. Elsewhere in the 'Up in the Air' zone, AirFi and Interactive Mobility were among those also exhibiting their latest IFE solutions, while Infinite Peripherals' in-flight ancillary revenue generating portfolio also attracted lots of attention.
Tech Briefings – guided tours of the exhibition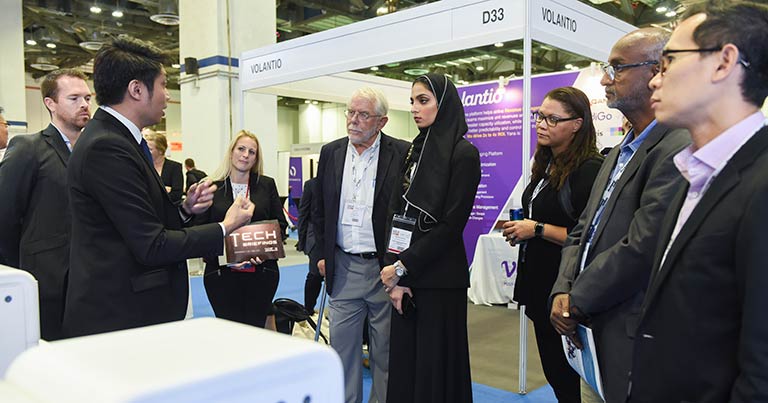 New this year, to take the learning experience to the next level, FTE introduced the Tech Briefings sessions. Attendees were able to join guided tours and meet exhibitors with relevant products, services and concepts to learn more about the technologies they are most interested in. The tailored tours covered Biometrics; Baggage Advancements; IFE & Connectivity; Data & Analytics; Robotics, AI & Machine Learning; and IT Solutions.
Inaugural Onboard Hospitality Forum Asia proves a big hit with attendees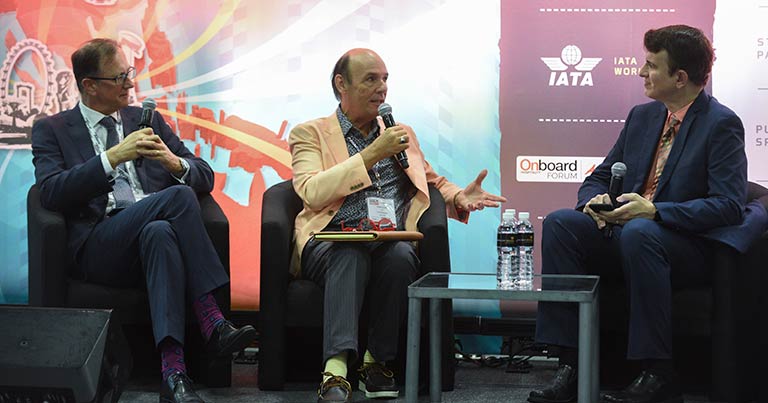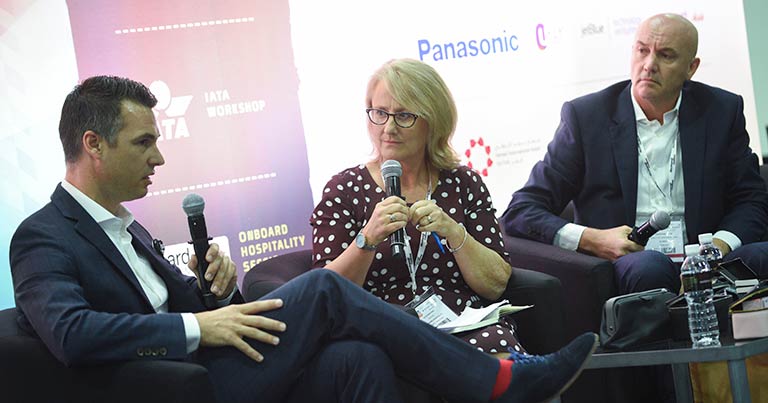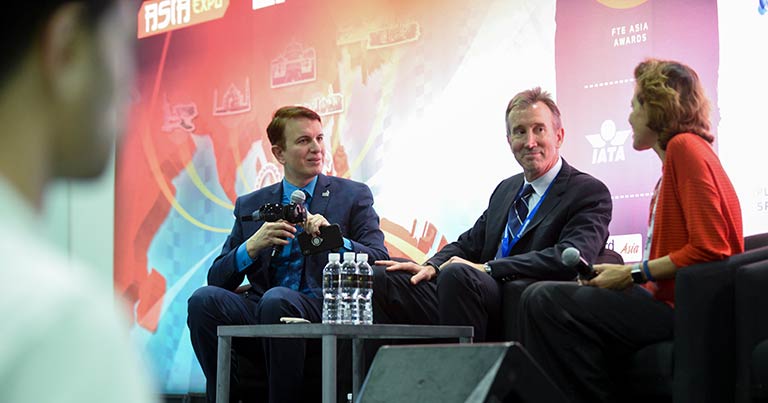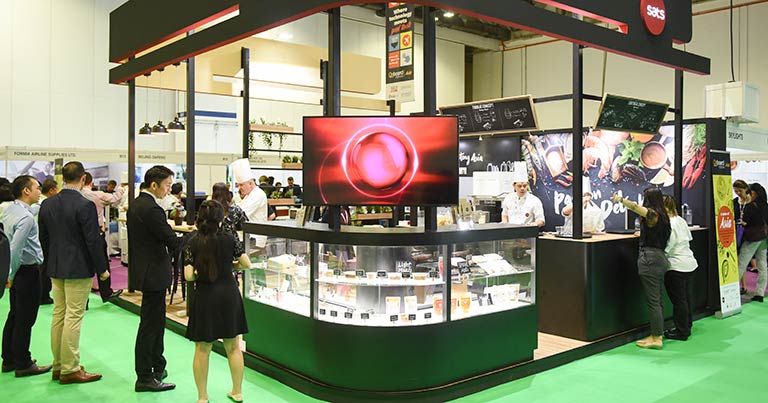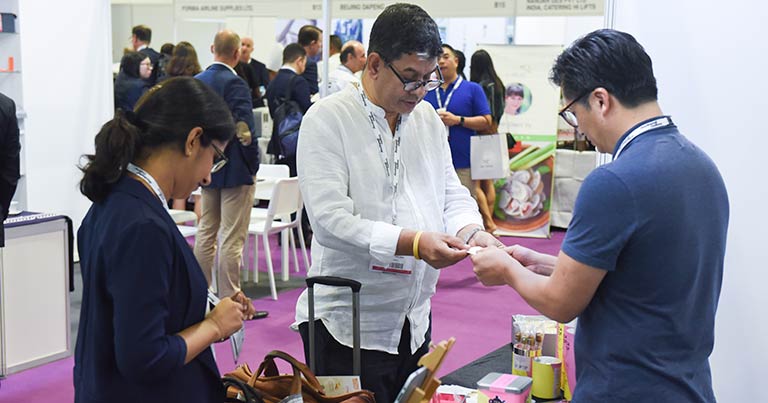 This year, Future Travel Experience partnered with Onboard Hospitality, with the latter hosting the first ever Onboard Hospitality Forum Asia at FTE Asia EXPO 2018. Delivered with the official support of IFSA and Asia-Pacific Onboard Travel (APOT), the Forum included a dedicated exhibition zone, free-to-attend education sessions on the EXPO Stage, and even a Street Food Festival.
A number of the leading in-flight wellness and catering companies showcased their latest products and services, including SATS, FORMIA, Linstol, Nandan Group, Tea-Pop, Bayart-Innovations, Easun and Beijing Dapeng.
During the two days, attendees also heard from a number of leaders in the onboard hospitality sector, such as Nik Loukas, Founder of Inflightfeed.com; Joe Leader, CEO, IFSA & APEX; Jeremy Clark, CEO, JC Consulting; Al McGowan, Senior Director, Innovation, Panasonic Avionics; Laurence Fornari, Founder, SkyLights; Niklas Sandor, Regional and Brand Director, FORMIA; and Julie Baxter, Editor, Onboard Hospitality.
Asian-inspired Street Food Festival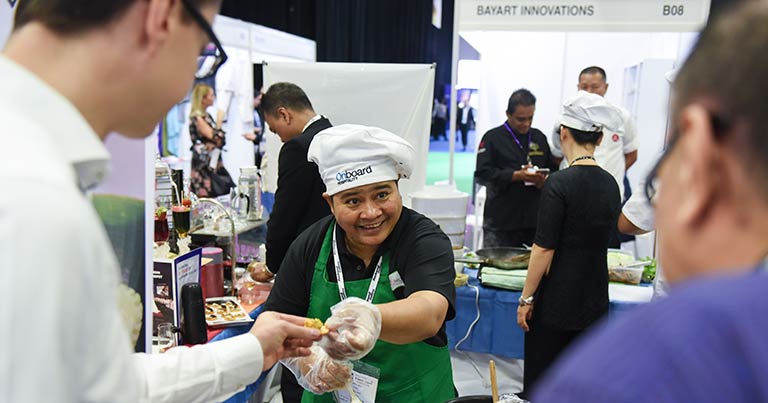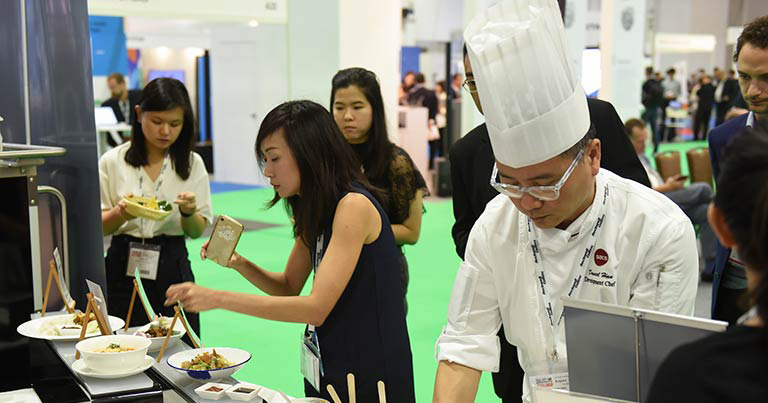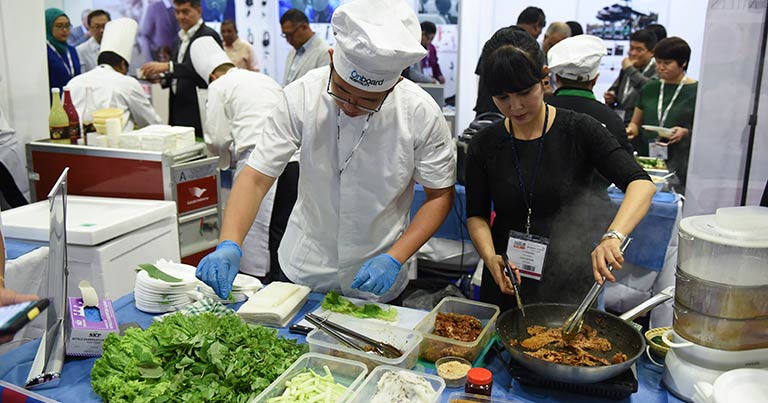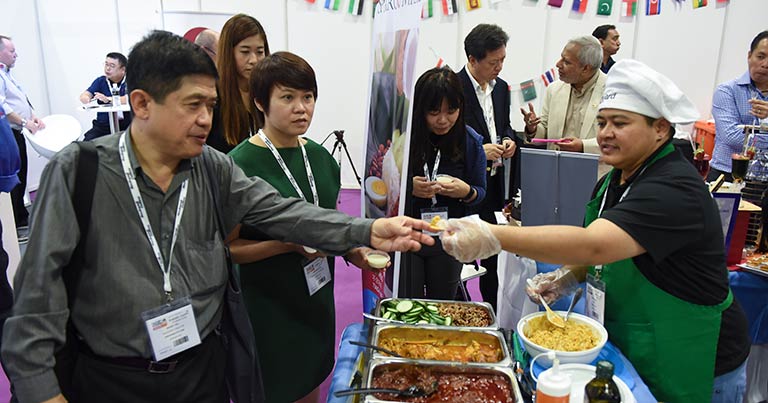 The unique Street Food Festival, jointly hosted by Onboard Hospitality and APOT, brought authentic flavours from Asia to life within the exhibition hall. Aerofood ACS, Spargo Mills, SATS, Taste Vietnam by Ms Vy and Global C were among the companies who participated in the Street Food Festival, with each showcasing their creative skills and culinary imagination to show how colourful local dishes can be reinterpreted for onboard service.
Premium Conference – keynotes address theme of 'Innovate or Stagnate'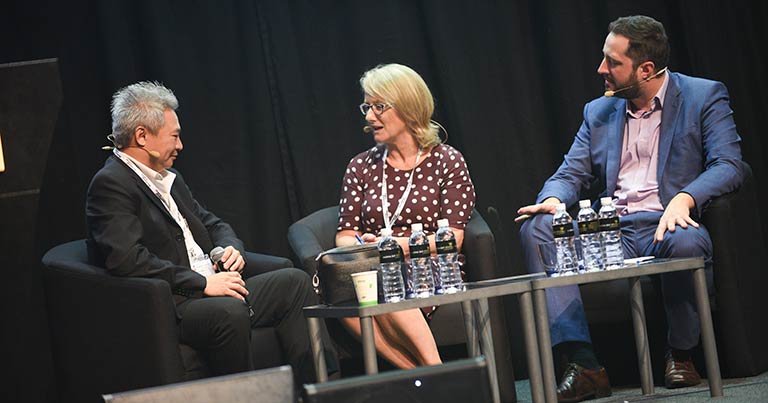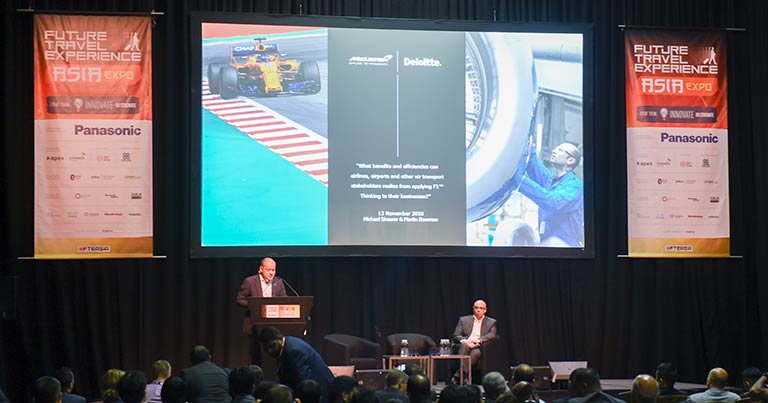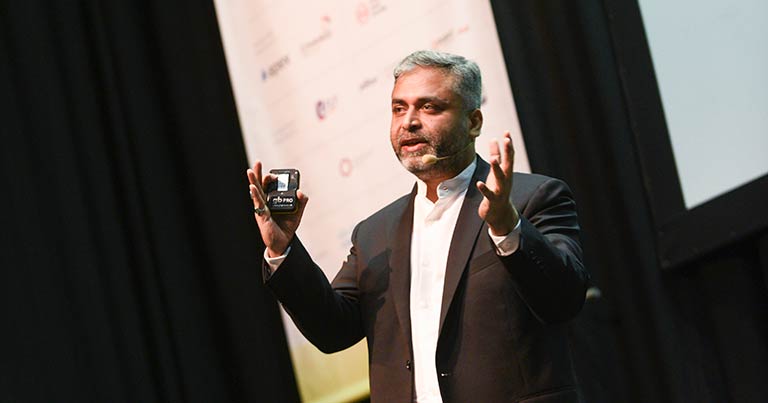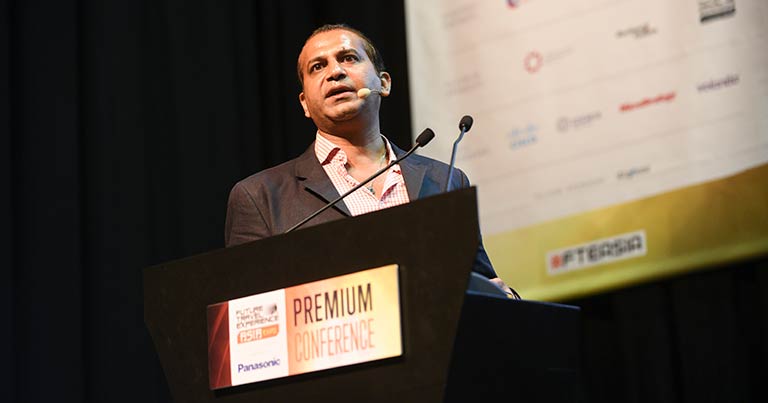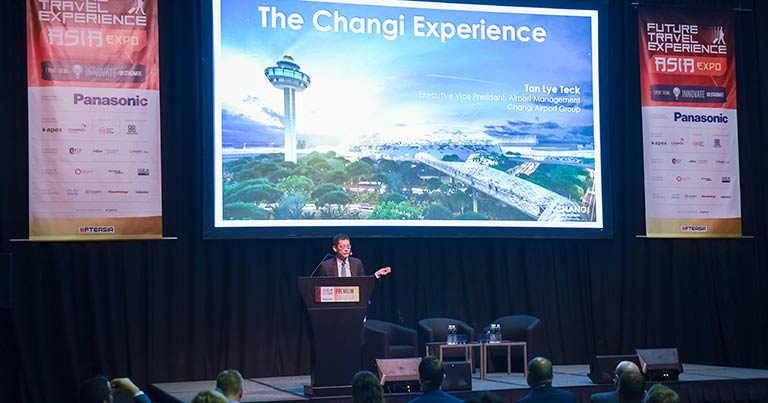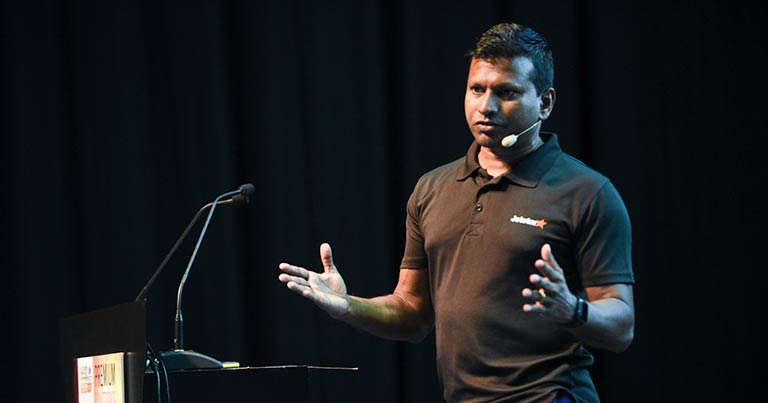 This year's theme, 'Innovate or Stagnate', was reflected in the diverse Premium Conference, which tackled the opportunities and challenges surrounding the technological, digital and engineering advancements that are reshaping the air transport sector.
After IATA's Vinoop Goel, Regional Director – Airport, Passenger, Cargo & Security/Member & External Relations, Asia Pacific, had set the scene, Lye Teck Tan, Executive Vice President – Airport Management, Changi Airport Group, took delegates through the "Changi Experience". He stressed the importance of understanding the needs of customers to create a positively unique passenger experience. "We really believe in putting customers at the centre of everything we do," he said.
Delegates also heard from Ravinder Singh, Chief Information & Innovation Officer at Vistara, who focused on how technologies such as AI, robotics and data science can help industry stakeholders deliver an unmatched travel experience to its customers.
FTE events are renowned for providing an 'outside of the industry' perspective and FTE Asia EXPO's Premium Conference was no exception. Delegates heard an inspirational joint keynote by Michael Shearer OBE, APAC Managing Director, McLaren Applied Technologies and Martin Bowman, Director, Aviation Technology, Deloitte, on what benefits and efficiencies airlines, airports and other air transport stakeholders can realise from applying F1 thinking to their business. In addition, Nikhil Manchharam, Managing Director, Development Asia, YOTEL, presented YOTEL's mission to disrupt the travel industry by enhancing the hotel experience through design and technology. Lion Air Group's General Manager Marketing, Gunardi Minah, took part in a candid on-stage fireside chat, while Barathan Pasupathi, CEO of Jetstar Asia, provided a leadership perspective on successfully driving innovation, technology utilisation and customer experience improvements.
Premium Conference – new technology, customer experience and future innovation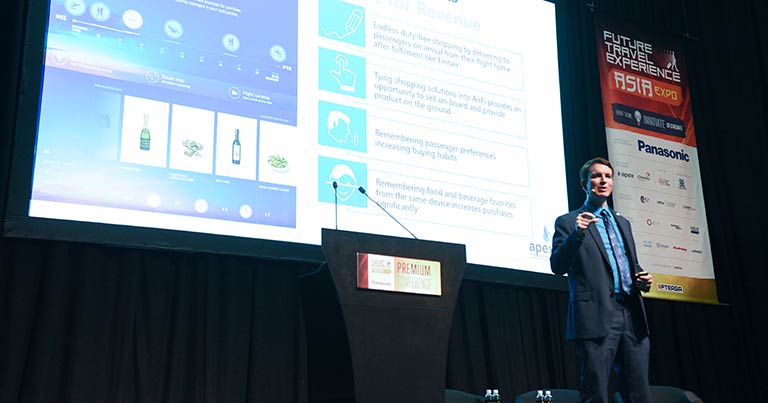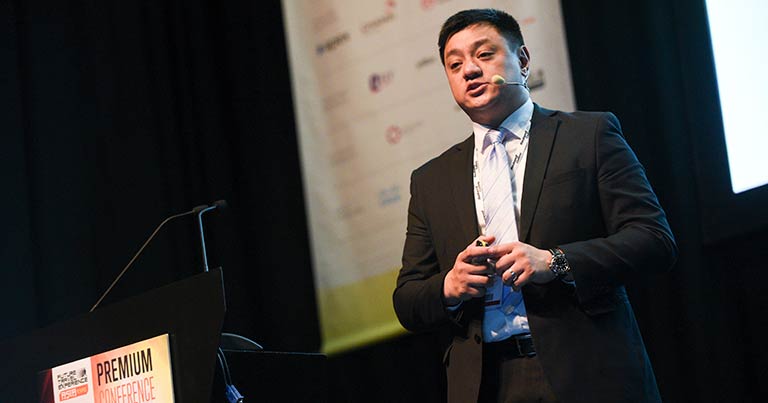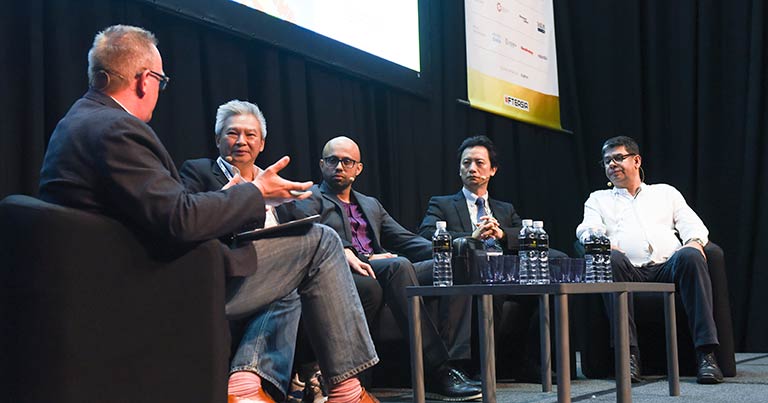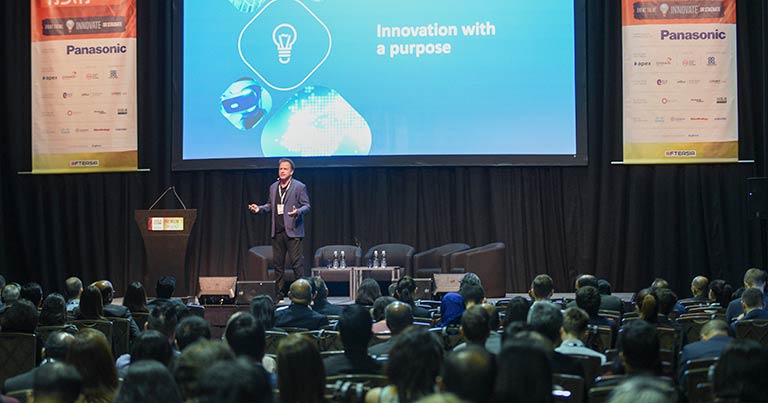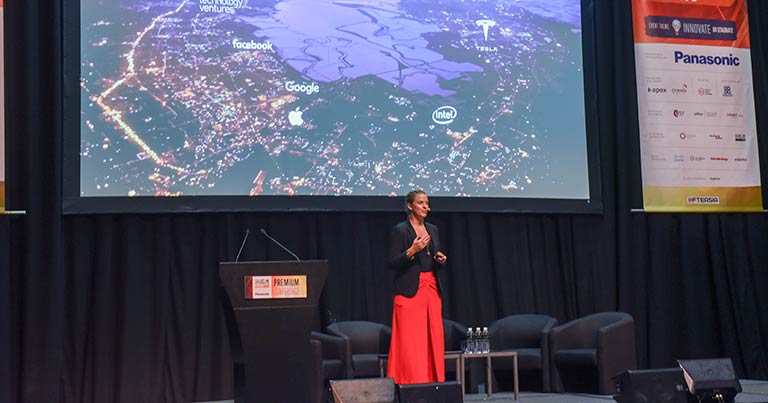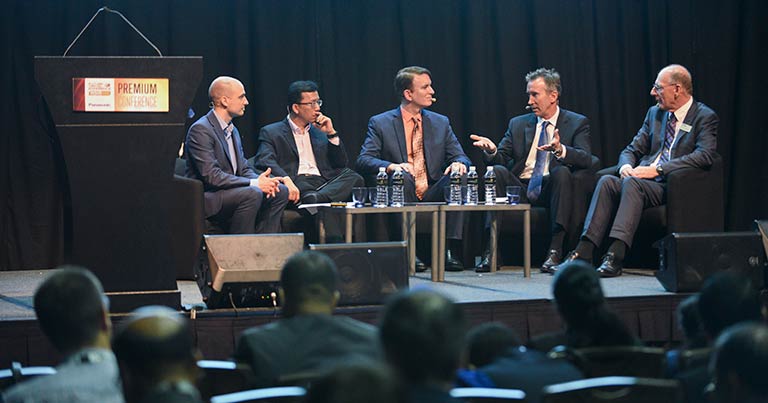 Other highlights from the Premium Conference included the latest instalment of the FTE Tech Download Think Tank, which saw industry experts and innovators from Changi Airport Group, Panasonic Avionics, APEX and Rockwell Collins come together to assess a range of new and emerging technologies and consider their future potential for air transport stakeholders.
Attendees also heard dynamic customer experience case studies from the likes of Jamal Al Awadhi, Head of Guest Experience Commercial, Etihad Airways, and Salvador Britanico, Vice President for Inflight Services, Philippine Airlines, who took to the stage to discuss how their airlines are further enhancing customer service and experiences. Another highlight was the "Future Innovation" session in which a diverse panel of speakers from JetBlue Technology Ventures, Vantage Airport Group, Changi Airport Group and Cebu Pacific offered insight into how they are pushing innovation within their own organisations. Closing the conference on a high, Joe Leader, CEO of APEX & IFSA, delivered an exclusive presentation entitled "The 7 ways to future-proof your airline or airport strategies".
Free education on the EXPO Stage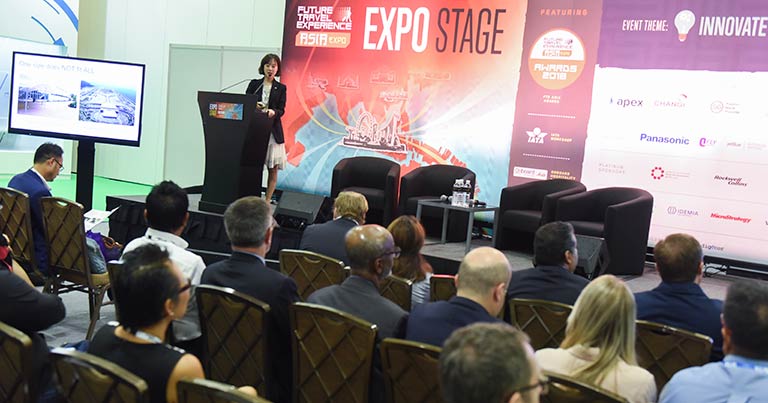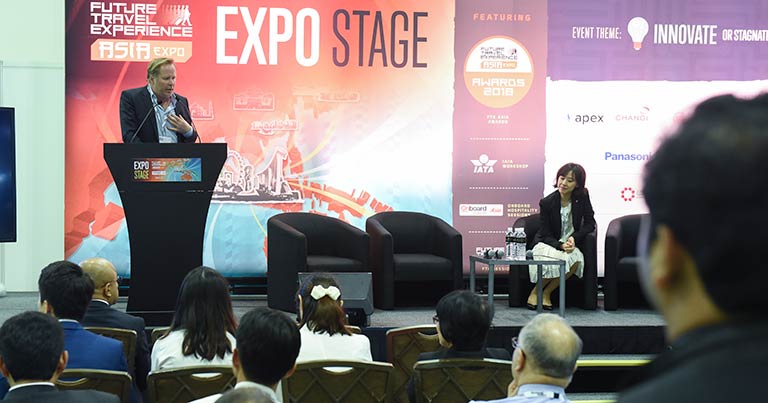 Attendees also benefited from complimentary access to the EXPO Stage, which featured informative IATA sessions on Smart Security, Biometrics and Baggage Advancements, led by Younkyung Kim, Regional Manager, Airport, Passenger, Cargo & Security, Asia Pacific, IATA; Guido Peetermans, Head, Passenger Security, IATA; and Diana Poh, Regional Manager, APCS, IATA.
Fabian Zwirn, R&T Management, Airbus Operations, and Rei Kigoshi, Designer – Product Innovation Office, Jamco Corporation, jointly briefed the audience on the progress of the FUCAM (Future Cabin for the Asian Market) Project, a three-year EU-Japan Horizon 2020 collaborative project aimed at developing a conceptual cabin interior design dedicated to Asian markets for the year 2025 and onwards.
In addition, attendees heard insightful technology deployment case studies from the likes of Copa Airlines, BAGTAG, digEcor, MicroStrategy, Beontra and Rockwell Collins, to name just a few.
Startup Competition Final – and the winner is… BorderPass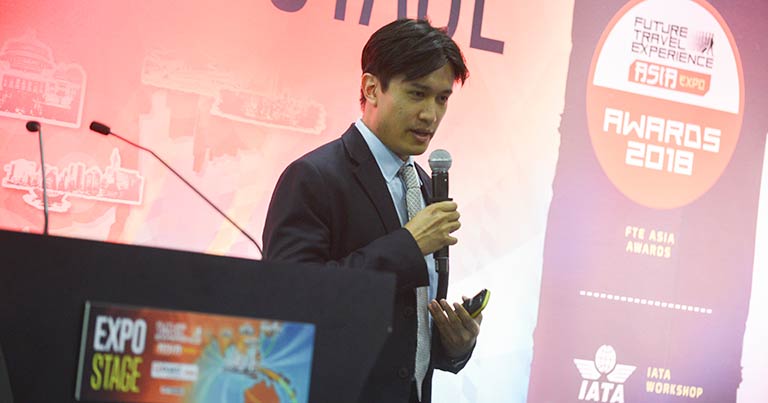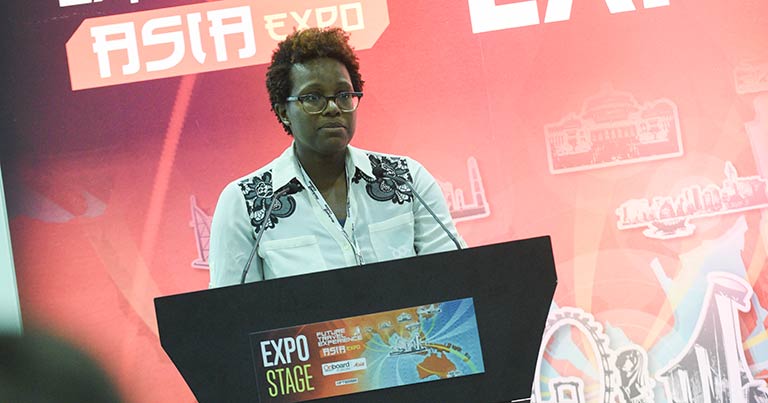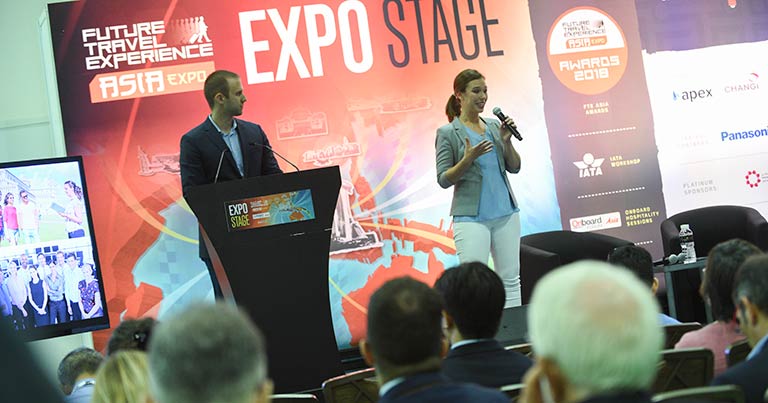 Once again, FTE teamed up with JetBlue Technology Ventures to host a startup competition – the third of its kind this year – to help discover early-stage startups developing innovative concepts or products that can help to improve customer experiences and business performance for air transport industry stakeholders.
Over 20 startups entered the competition and three finalists – Bacarai, BorderPass and TrustaBit – were selected to exhibit and pitch at FTE Asia EXPO. On day one of the show, the three startups were given the opportunity to deliver a pitch on the EXPO Stage and Malaysian startup BorderPass was ultimately voted the overall winner.
FTE Asia Awards 2018 – 10 airlines and airports recognised for customer experience excellence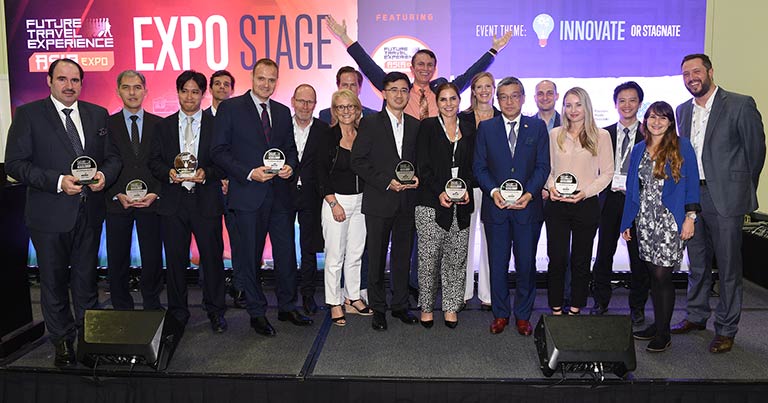 Airlines and airports from across Asia and Oceania were recognised for their customer experience excellence during the FTE Asia Awards ceremony. Congratulations to Changi Airport Group, Japan Airport Terminal Co., Ltd./Haneda Robotics Lab, Vistara, Hamad International Airport, Virgin Australia, Singapore Airlines, EVA Air, SpiceJet, Emirates and Air New Zealand! View the full list of winners here.
FTE Asia EXPO Networking Reception and Awards After-Party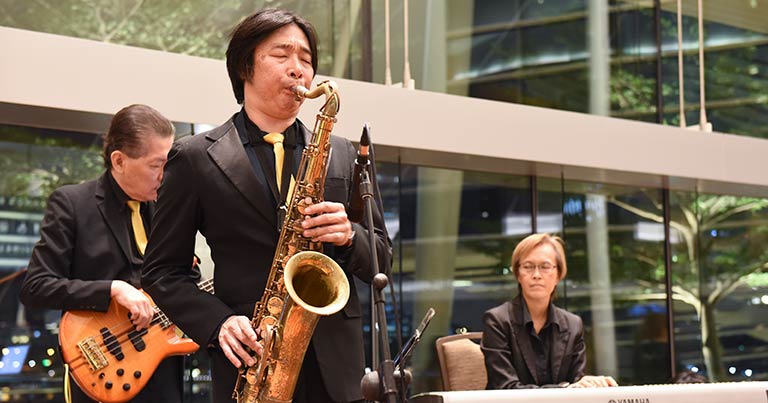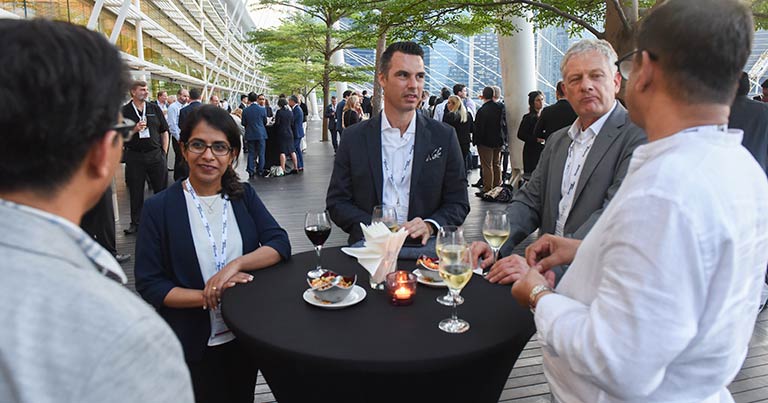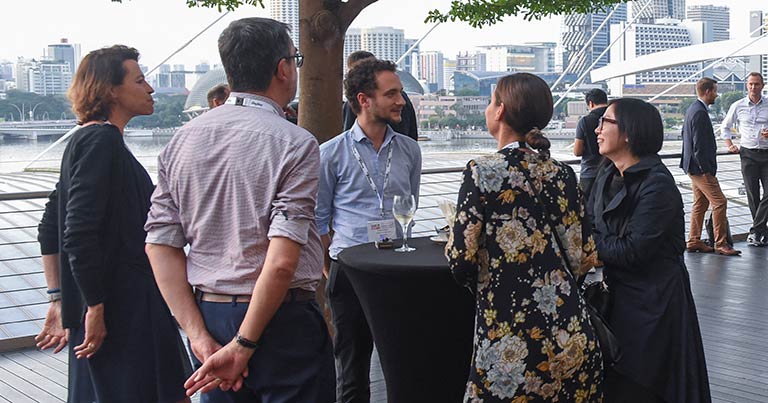 Following the Awards ceremony, First Class Pass holders were invited to relax and network while enjoying stunning views of Singapore from the 4th Floor of the Marina Bay Sands Convention Centre. The reception culminated with a viewing of the Spectra outdoor light and water show.
Changi Airport Terminal 4 tours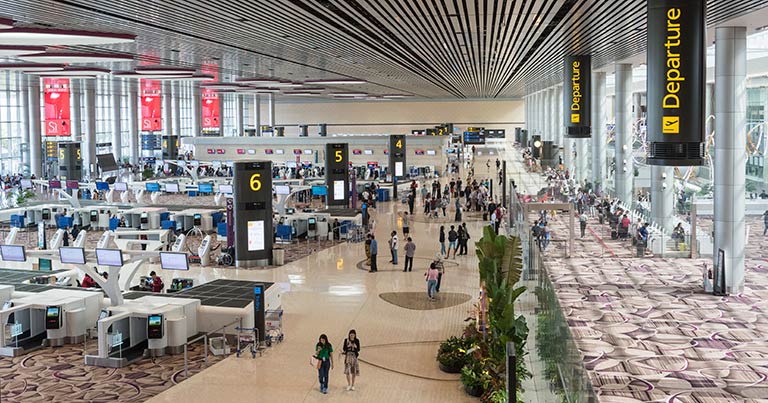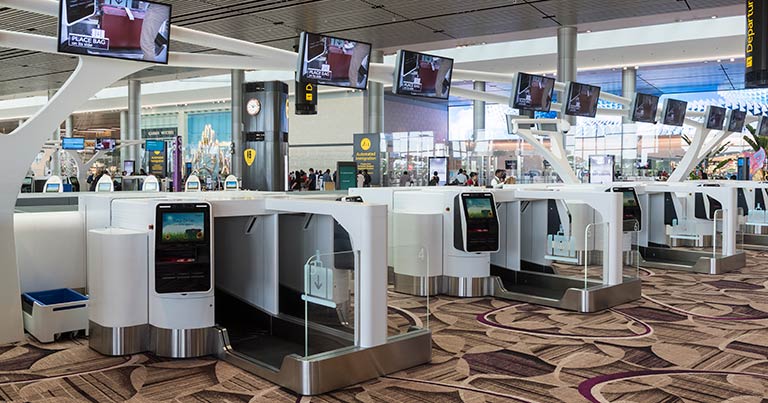 FTE Asia EXPO headline partner, Changi Airport Group, facilitated guided tours of the ground-breaking Terminal 4 ahead of the show. T4, which opened in October 2017, makes extensive use of self-service and biometrics technology to support a secure and seamless passenger experience. A raft of unique features, including an immersive wall, a heritage zone, and art installations also help to create a sense of place and an unmistakable passenger experience, setting a new benchmark for airport facilities.
3rd FTE Startup Hub Live Day connects startups and corporate innovators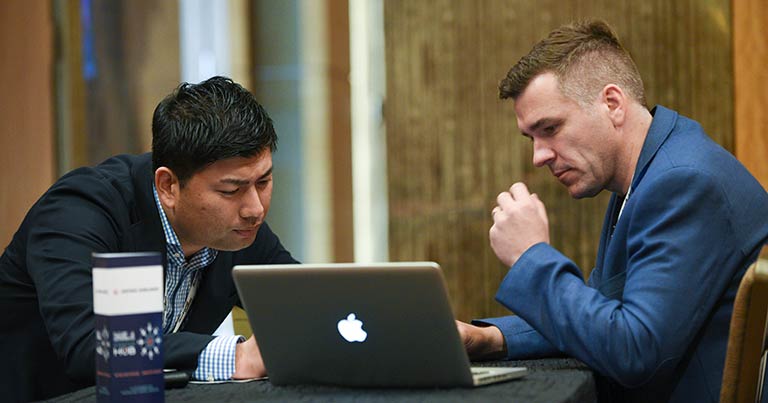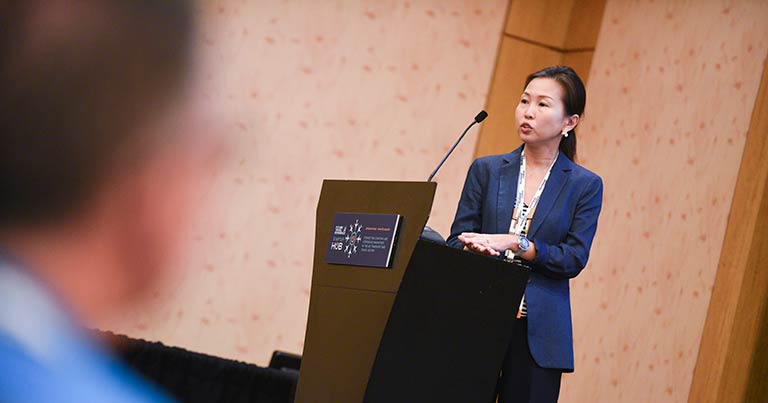 The 3rd FTE Startup Hub Live Day was co-located with day two of FTE Asia EXPO 2018. This members-only event attracted 15 high-potential startups from around the world and the majority of them took the opportunity to deliver a pitch and meet with the Corporate Partners in attendance, including JetBlue Technology Ventures, Japan Airlines, Vantage Airport Group, Hamad International Airport and Changi Airport Group.
The FTE Startup Hub, which was launched at the beginning of 2018, is successfully connecting air transport-focused startups with the most forward-thinking airlines and airports. Click here for more information on the FTE Startup Hub.
Hear what some of the attendees had to say about FTE Asia EXPO 2018:
Mark your diary for FTE Asia EXPO 2019 – 12-13 November 2019, Singapore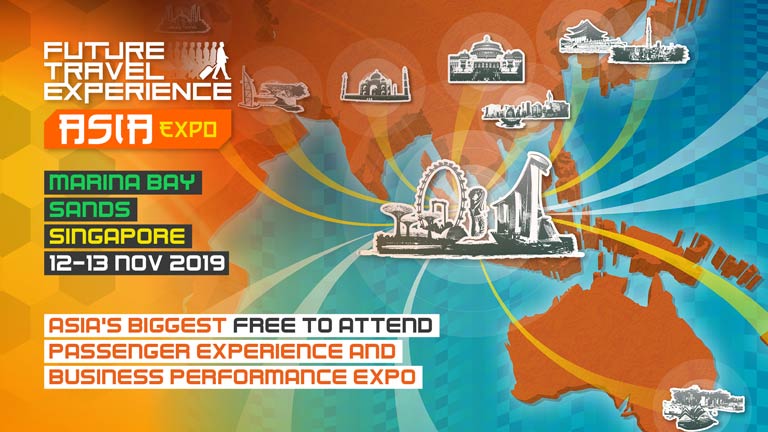 Interested in exhibition or sponsorship opportunities? Get in touch >>