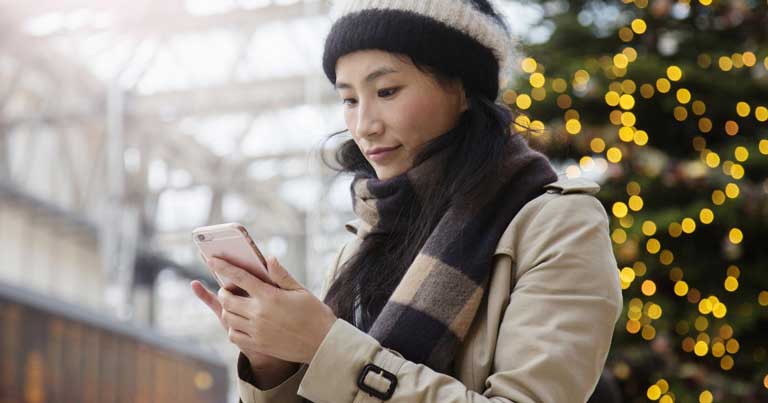 Payment processing is an increasingly prominent topic in the air transport industry, as airlines are investing in solutions to help lower costs, improve the customer experience and tackle fraud. While payment isn't instantaneously synonymous with customer experience, new mobile and peer-to-peer instant payment options are becoming increasingly popular among customers, as we observe a change in consumer behaviour in the digital age, particularly among millennials.
Airlines, including the likes of Singapore Airlines, Finnair, Delta, JetBlue and British Airways, have already embraced digital payment solutions such as Alipay, Google Pay and Apple Pay to cater to the modern traveller and provide a simpler payment process.
Open Banking
In response to the rapid change in the payments landscape, earlier this month IATA announced the launch of IATA Pay in partnership with ipagoo, a UK-based fintech company. IATA Pay is an industry-supported initiative that offers a new payment method for consumers when purchasing a ticket from an airline website. The initiative comes after regulations, such as the European Commission's second Payment Services Directive (PSD2) and the UK's Open Banking were introduced last year, which give third parties access to customer data and make online payments easier for the consumers and less costly for airlines.
To learn more about the opportunities provided by IATA Pay and Open Banking, FTE spoke to IATA's Javier Orejas, Head of Banking Department, EMEA and Americas.
So, what is Open Banking? Orejas explains: "Open Banking is a global trend in the financial services industry that will create opportunities such as new forms of payment between consumers and merchants. This trend will give the opportunity to manage strategically their customer payments." The initiative comes as the European Union has forced commercial banks to open their customer data to third parties, which has also promoted competition within the financial industry, thus encouraging innovation from emerging industries, such as fintechs.
"The PSD2 regulation is still under development," adds Orejas. "It requires that by June 2019 all European consumer banks must implement open application programme interfaces (APIs), allowing new licensed players known as Payment Initiation Service Providers (PISPs) to initiate instant or near-instant payment directly between the consumer's bank and the merchant (airline) via direct bank transfer. This form of payment requires consumer consent but does not require card scheme intermediaries."
"Cost-effective and highly secure"
Payments are becoming a focus area for airlines, as they pertain to costs associated with airline distribution. In fact, the airline industry is currently facing significant payment costs, $8 billion per year according to research by Phocuswright. What is more, IATA expects these costs to increase significantly in the coming years. According to IATA, a large portion of this cost is incurred in direct purchases from airline websites. Another major source of revenue loss for airlines is fraud. And here comes IATA's role, which Orejas says "is to create a new cost-effective form of payment and a highly secure solution to consumers buying products on an airline website with the airline as a merchant".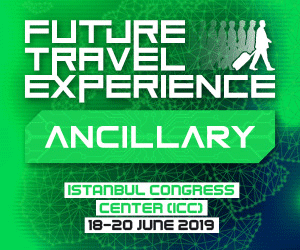 He continues: "IATA's role is to serve our member airlines by exploring the opportunities that the Open Banking trend is offering. Working with our members, we facilitate the development of technical standards that enable effective global solutions."
Further benefits include faster cashflow with instant or near-instant payment to the merchant, as well as a simpler payment process resulting in fewer lost sales.
There are also a number of benefits for the consumer, including frictionless transactions and access to a new, simpler method of payment that is highly secure.
Cathay Pacific, SAS and Emirates participate in tests
To test the solution, IATA worked in collaboration with Cathay Pacific Airways, Scandinavian Airlines (SAS) and Emirates. Orejas explains: "The live tests demonstrated the possibility of direct payment as a ticket purchase option. A full business case is being developed that will look closely at the requirements involved to actually make this a reality for interested airlines."
A number of other airlines have already expressed interest in the solution, therefore IATA has created the IATA Pay community with the aim of keeping airlines informed about the progress of this initiative. Currently, the association is in the midst of creating a prototype to start a pilot phase by the end of Q1 2019 with the aforementioned airlines.
Moreover, IATA is also working with Deutsche Bank on a prototype for Europe, excluding the UK, starting with the German market, which will be conducted in March under the PSD2 regulation.
Challenges
The idea of data sharing is likely to be met with some degree of scepticism from customers, so it is certainly a challenge for airlines to strengthen the level of consumer trust, which will be crucial to introducing Open Banking and similar payment processing solutions. Moreover, while Open Banking is considered a highly secure way of banking, airlines also need to devote more resources to tackle fraud and cyber-attacks.
However, it is without doubt that the modern passenger is in search of more flexible solutions, and with instant, more convenient payment very much a growing trend, airlines are on the right path to providing a frictionless experience.