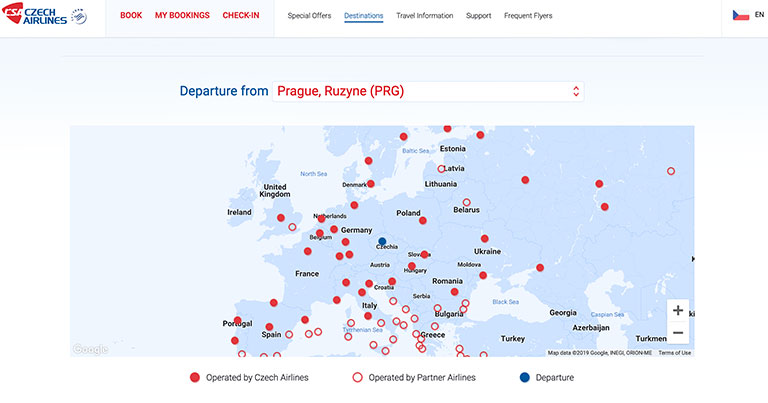 Czech Airlines has implemented a new revenue management and reporting solution as part of its strategy to optimise revenues. The carrier has selected PasRM from Planitas Airline Systems.
Through accurate forecasting and dynamic optimisation, Czech Airlines will be able to maximise revenue on every flight in its schedule.
Jiri Fontana, Director of Revenue Management and Network Planning at Czech Airlines, explained: "By capturing critical information in real time, Planitas PasRM provides a sophisticated and transparent solution that will help Czech Airlines steer all our flights to their maximum revenue. We look forward to the positive impact it will have on our business."
"We are honoured to have been selected as Czech Airlines' partner in revenue management software," commented Neal Cyr, Director of Revenue Management at Planitas Airline Systems. "Planitas PasRM is a modern solution that fits the needs of forward-thinking airlines. It simplifies the complex and challenging task of revenue management by capturing data for every departure, plotting sales expectations and testing upsell possibilities in the market.
"By harnessing this data airlines can avoid the major problems of traditional revenue management: heavy discounting, early sell outs and over-constrained flights."