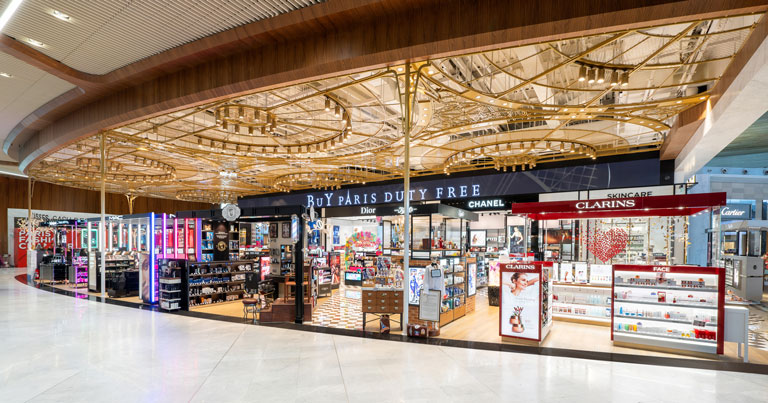 Passengers are increasingly looking to enjoy a lifestyle experience when travelling, including one-off concept stores, more of a sense of place, and a broader retail and food & beverage offer.
Groupe ADP is proactively responding by positioning the commercial offer at its Paris airports as "the ultimate Parisian shopping & dining experience". This is based on a distinct French flavour, and an ambition to be the only place in Paris combining excellence in interior design & space management, brand portfolio, quality of service, and price positioning.
Leading these developments is Groupe ADP's new Chief Retail Officer, Aude Ferrand. She was appointed to the role in October 2018, having served as head of the product offering division within the Retail and Services division of Groupe ADP since March 2017.
"My main target is to make it real in our terminals for our passengers, which means first of all to consolidate and continue the expansion of the retail activities by standardising the offering within the international terminals, adding retail surfaces, enhancing the brand portfolio and standing out from the competition on service quality," Ferrand begins. "Thereby each passenger, whatever their journey in our terminals, will have the same shopping and dining experience."
Her career before Groupe ADP was predominantly in the luxury and retail industry, with brands including Armani and Amore Pacific. Ferrand emphasises that these experiences instilled a firm focus on the customer. "In airports, we have to be able to offer the passenger a seamless experience with a broad offer, as well as entertainment and services. This is the reason that we believe the Paris airports have to evolve from a duty free model to a department store model, even if the organisation relies on multiple stakeholders, which makes recreating such an experience more of a challenge."
RFID, iBeacons, QR codes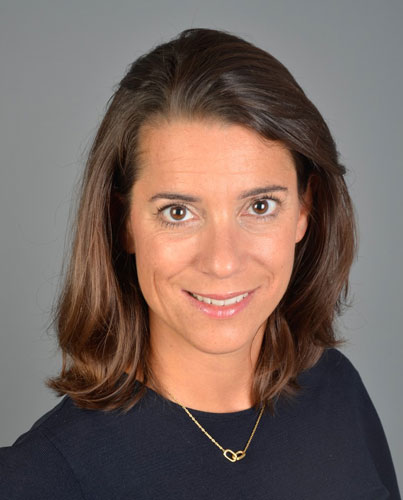 Digital innovation is a key tool to transform the airport retail experience and improve customer relationship management (CRM). "Our passengers are more informed than ever, have more purchasing options, and expect comprehensive services," Ferrand comments. "Millennials make approximately 70% of their buying decisions in advance. So, to satisfy their needs, we are working on a click & collect system using technologies such as RFID, iBeacons and QR codes. Personalisation is also a key challenge to recognise and retain our frequent travellers, and to become their favourite retail place."
Paris Aéroport has implemented two CRM strategies. My Paris Aéroport offers frequent flyers good deals and special services, while My Royal Club is dedicated to VVIP passengers and proposes unique experiences and products.
Travel retail is always evolving and airports need to adapt their offer to next-generation travellers, as well as the latest trends and must-have digital tools.
"The traditional duty free business model is increasingly threatened due to price competition in beauty for instance, or public health regulations on alcohol and tobacco products," says Ferrand. "At the same time, fashion sales have been getting stronger. It is necessary for a sustainable model to reduce dependence on fragile categories and to capitalise on fashion and also new trends. Passengers are, of course, searching for the right price, however they are also looking for newness, atmosphere, product exclusivity, and unique services."
Indeed, Ferrand believes it is time for airport retail to embrace a department store model. To ensure homogeneity for passengers, Paris Aéroport will reshape and redesign six of its eight major international areas by 2020.
"This covers more than 40,000sqm of new or refurbished spaces at Paris-CDG and Paris-Orly. The challenge is to turn our duty free shops towards a Parisian department store."