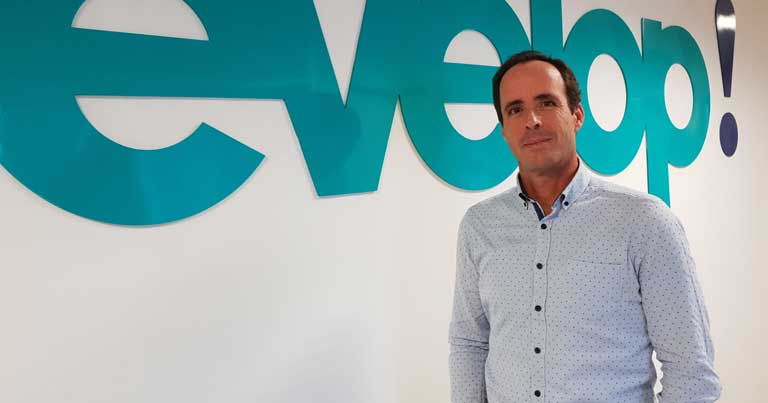 For Spanish carrier Evelop Airlines, improving productivity has become a primary focus. The airline began operations six years ago with a single aircraft, an Airbus A330-300 with 388 seats that made flights to destinations in the Caribbean such as Punta Cana, Cancun and Havana. Today, the Evelop fleet comprises an all-Airbus fleet of one A320-200, one A330-200, four A330-300s, and a brand-new A350-900 with a second one to be delivered in 2020.
The past six years of operation have meant the reaffirmation of a growth project in which the customer is always at the centre of all of the company's decisions. Achieving an excellent customer experience, however, requires a strong and efficient internal performance.
Digital transformation – "a permanent task"
With this in mind, in May 2018 the airline launched its digital project 'Titanium', aiming to transform the business performance across the company. Leading this project is Alvaro Coromina, Evelop's IT Director, who explained: "Titanium will allow us to improve the processes, getting better employee productivity, reducing duplicate tasks and reducing errors. It will also set the basis for growth with less impact than today." And while the company has set an initial deadline of 2020, Coromina, who will speak in the Digital & Innovation Conference at Future Travel Experience EMEA 2019 (19-20 June, Istanbul), highlights that "digital transformation has to be a permanent task".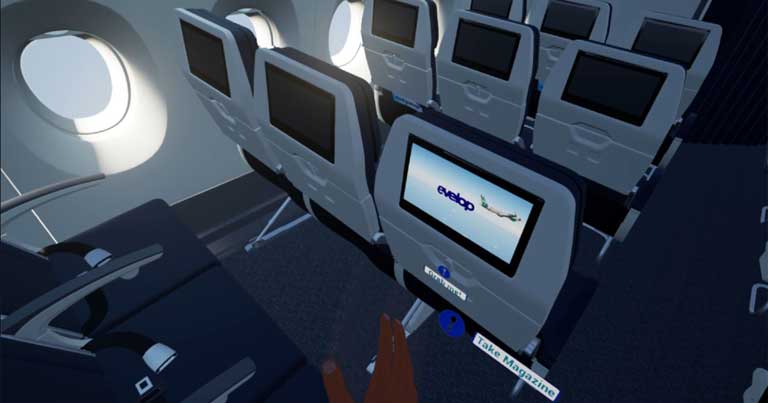 Among some of the main innovations the company has so far implemented include a state-of-the-art microservices architecture for Evelop's website and a 360-degree virtual reality (VR) experience for enhancing the user experience when selecting a seat, cabin crew training and commercially presenting the new A350. Up in the air, the airline has implemented a BYOD (bring your own device) IFE system, allowing passengers to stream content, as well as enjoy news and games from an onboard server. Moreover, Evelop has become the first Airbus carrier in the world to set up the necessary structure for the A350 Ground Tools on AWS.
As a young airline, technology has a crucial role to play in Evelop's day-to-day operations, however, Coromina reinforces: "A digital transformation process is about technology, but it is mainly about people."
Testing, failing and knowledge-sharing
He continues: "Technology evolves very fast, we constantly see disruptive technologies coming, and in order to absorb them or part of them, employees have to change, as well as the company's culture."
When it comes to digitalisation, airlines face a multitude of challenges but perhaps the biggest one is achieving true transformation of internal processes. Addressing this, Coromina highlighted: "Testing and failing, proposals coming from any employees and sharing knowledge have to become something usual."
As the year unfolds, Evelop will continue its innovation efforts to power its business performance. Particularly, the airline will continue its VR crew training project which aims to save aircraft ground time. "We will keep on pushing our employees' transformation, accompanying them through all the processes," states Coromina. "In addition, we will better explore the very large amount of information that normally is around the company in order to help the different departments take faster decisions."
Hear more from Evelop's Alvaro Coromina, who will further discuss how technology is driving the airline's digital transformation at Future Travel Experience EMEA, which will be co-located with FTE Ancillary in Istanbul, 19-20 June. You can also hear from the likes of Turkish Airlines, Schiphol Group, Viva Air Labs, Vueling, Lufthansa Group, Pegasus Airlines, and more. View the conference agenda here >>