As part of our efforts to bridge the gap between the startup community and air transport corporates such as airlines and airports, the Future Travel Experience (FTE) Innovation & Startup Hub recently launched the FTE Ancillary Startup Competition. At FTE Ancillary 2019, which took place in Istanbul in June, SeeVoov was voted the winner of the competition. We caught up with Yosi Golan, co-founder and CTO of SeeVoov, to find out more about how the pioneering startup can help to create new ancillary revenue streams through its video-based trip planning platform.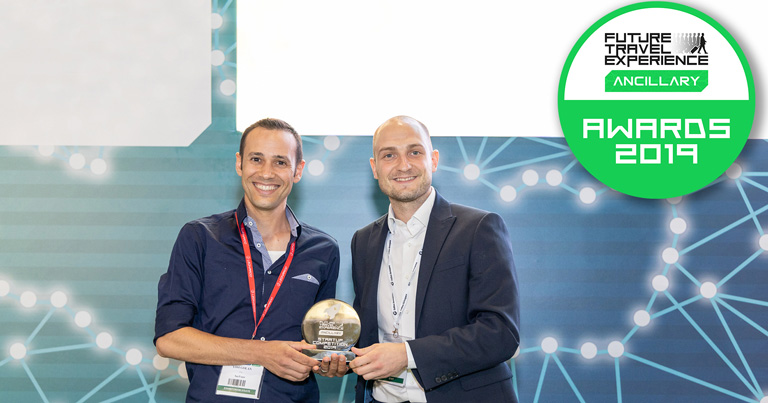 FTE: In a nutshell, can you please describe your company and how you can help airports, airlines and their partners?
Yosi Golan: Founded in 2016, SeeVoov is the world's first full-funnel B2B video-based travel planner, helping tourism companies increase revenue via ancillary bookings and improve user engagement. Within the travel industry, companies such as airlines, cruise-lines, hotel chains and OTAs (Online Travel Agencies) are battling over price competitiveness, and many of them are struggling to create ancillary revenue. Although the airlines are certainly leading the ancillary revenue market, with nearly $100 billion annually, the vast majority of this income is generated via "extra charges" rather than from cross-selling additional products. SeeVoov has acknowledged the power of video in increasing user purchase intent, and has developed the world's first full-funnel B2B video-based travel planner, enabling airlines to significantly increase ancillary revenue (through hotel booking, attraction tickets, car rentals, insurance, etc.), and provide their users with added value to enhance their travels. This includes creating upsale opportunities throughout the entire user funnel, from website/app inspiration, through the booking process, in-flight and in-destination.
FTE: SeeVoov recently won the FTE Ancillary Startup Competition. How important is such an award for you?
Golan: Extremely important. Seeing as our platform is 100% targeted at helping travel companies create ancillary bookings and revenue, winning the prestigious FTE Ancillary Award is an amazing recognition of both the market need, and mostly the market's acknowledgement that SeeVoov's platform is a huge disruptor that will significantly help solve these industry challenges.
FTE: What makes this the right time for your company to enter the air travel industry?
Golan: Among all travel companies, airlines are the sector leading the ancillary revenue market. Research shows that currently airlines are generating nearly $100 billion annually, with 18+% CAGR (compound annual growth rate) expected to reach $412.86 billion by 2027. It is clear that airlines have definitely focused their efforts on increasing ancillary bookings, and integrating SeeVoov throughout their passenger journey – from pre-booking, through in-flight to in-destination – will significantly increase airlines' ability to engage and generate additional revenue sources.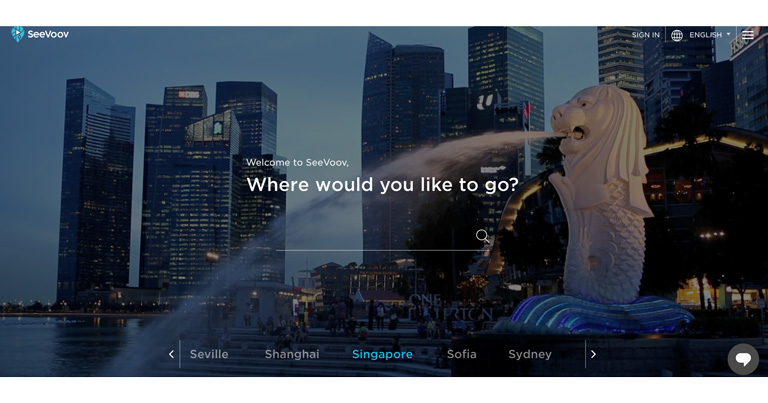 FTE: What advice can you give to early-stage startups that are keen to engage with airlines and airports?
Golan: Have patience. The sales cycles are fairly long because these are large-scale companies with different departments each in charge of a different aspect of your offering. Having said that, once your product's value is clearly proven to benefit an airline's efforts to enhance its services, or increase its revenue, airlines are a great partner, as they do tend to engage with your offering on the widest scale, and maximise use of your product to benefit their passengers.
FTE: How do you envision the future of air travel and what role will SeeVoov have in this?
Golan: In our field, for airlines to best generate ancillary revenue, they must embrace the concept of travel retailers rather than a single product provider. Often times, cross-selling offers potentially more profit than the flight itself, especially for low-cost airlines.
FTE: Which technology or trend do you think will have the biggest impact on the air transport industry in 2019?
Golan: I think that among all technology trends currently discussed to be reshaping the air transport market, be it AI (artificial intelligence) and machine learning, on-board connectivity, VR (virtual reality), blockchain wallets, and others – all have one thing in common: being passenger focused. I think that the most valuable trends that will be here to stay are the ones that will offer the passenger an added-value experience from the minute they book their flight, through their airport wait, during their flight and in-destination. Giving passengers not only good value for money, but also great value for their time, is key in re-establishing passenger loyalty and on-going repeated engagement.
SeeVoov is a member of the FTE Innovation & Startup Hub, the world's first air transport innovation network, which connects corporate innovators – such as airlines and airports – with high-potential startups and scaleups. Visit the website to find out more.