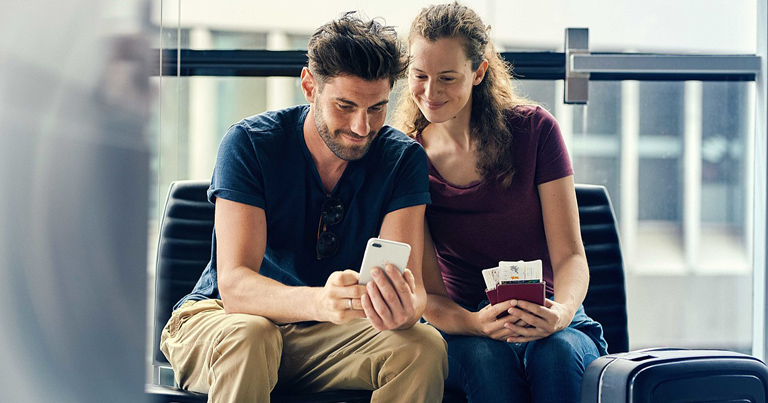 Eurowings has partnered with TaxiTender, a global taxi booking platform integrated into the Eurowings app through the Yilu digital platform, enabling customers in 124 countries to conveniently plan their journey door-to-door.
Eurowings customers can now seamlessly book a taxi to their flight via the Eurowings app and easily get from their doorstep to the airport and from the airport to their destination.
"We are very pleased that together with TaxiTender we can provide our customers with travel packages tailored to their needs," says Eurowings Chief Commercial Officer Oliver Wagner.
Ojo Meijers, CEO of TaxiTender, also commented: "The new partnership with Eurowings contributes to strengthening our position in the growing market for airport transfers. Through our cooperation, Eurowings customers will benefit from an even more stress-free travel planning directly from their doorstep to their final destination."
The integration of TaxiTender is the latest in a series of partnerships that Eurowings has recently launched in its efforts to be a digital 'travel companion' by making travel offers along the entire travel chain.
The airline's customers can already flexibly book FlixBus tickets, hotels from HRS, driver services via mobility provider Free Now as well as bus trips via transportation tickets booking platform Distribusion to their Eurowings flight. In addition, Eurowings links other airlines, such as Norwegian and SunExpress, to Eurowings flights via virtual interlining, therefore offering its customers attractive transfer connections that complement the route network.
"We want to offer our customers the complete travel experience beyond the pure flight: the inspiration for the trip, the trip to the airport, the hotel accommodation, an event at the destination – and much more," outlines Oliver Wagner.
The partnership between Eurowings and TaxiTender is technically enabled by the Yilu digital platform – as with Free Now, Distribusion and FlixBus. Thanks to Yilu, launched by Lufthansa's Digital Hub, Eurowings customers will be able to book their taxi ride directly in the airline app and soon also via the Eurowings website. Eurowings customers benefit from a 10% discount on TaxiTender bookings until the end of August.