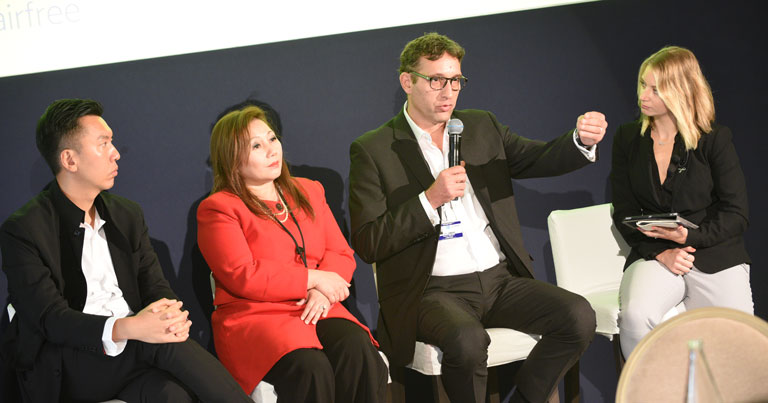 Last week, Future Travel Experience attended the TFWA World Exhibition & Conference in Cannes to discover the latest developments in the duty free market both on the ground and inflight.
Inflight connectivity, e-commerce and airlines' willingness and ability to adapt to changing times were some of the topics discussed during the Inflight Focus Workshop. In a series of insightful presentations, delegates heard from industry experts from Cathay Pacific Airways, AirAsia Group and airfree.
Duty free trolleys vs E-commerce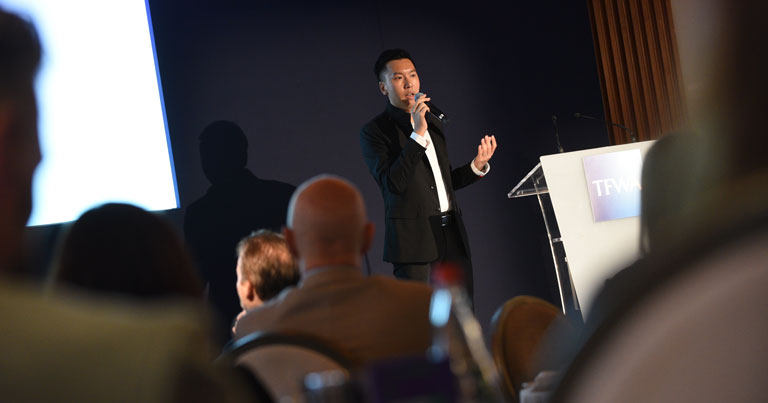 In order to enrich the customer experience and provide more options for passengers, Cathay Pacific Airways has spent significant effort in restructuring its retail and ancillary revenue strategy. Speaking in the workshop Aldric Chau, the airline's Head of Retail and eCommerce, explained: "Last year in March when I first joined Cathay Pacific Airways' direct sales and ancillary revenue team, the question that I got asked the most by senior figures, travel partners and retailers was 'Should we still be carrying all these trolleys around the aircraft because they look quite dated and it doesn't seem the best way to present the brands'."
The answer, however, is really not that simple, but Chau proposed an easy way to find out whether an airline is ready to adopt the inflight e-commerce model.
He highlighted three key things to be considered:
Volume of traffic coming from the official website: "If an airline already has quite a sizeable amount of traffic coming to the site every day to book flight tickets, hotels and other ancillaries, then it might make sense to add another section to the website to integrate retail products. But if that's not the case, then you need to create a separate e-commerce website, which will require investment in marketing, SEM and SEO to build the traffic."
Connectivity: "If you are building an e-commerce site that can only be accessed outside of the aircraft it means you are missing an opportunity to work with retail giants such as Alibaba or Amazon. If you do have inflight connectivity this can be a real opportunity to bump up inflight sales by launching some real-time offers and initiatives to drive conversion."
Customer mix: We need to ask ourselves about the customer mix. We see a strong demand for Chinese passengers to shop inflight and make impulse purchases. For instance, on our Hong Kong-Beijing Zaha three-hour flight, we generate more than USD10,000 revenue. So, the question to ask is if we do get rid of the traditional trolley approach, can we really generate the same revenue, or even more?
Chau then shared three ways in which Cathay Pacific is succeeding: 1. Product innovations compete over quality vs quantity; 2. Thinking beyond inflight duty free; 3. Personalisation.
"More than just an airline"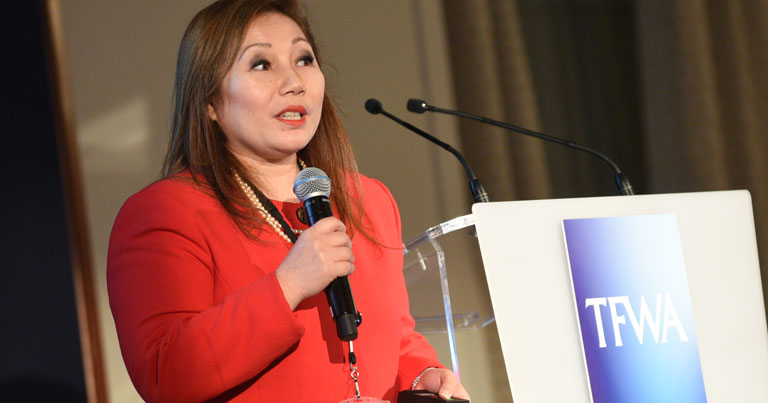 Elina Jamaluddin, Group Head of Buying, Duty Free, AirAsia then took to the stage to provide an insight into AirAsia's e-commerce initiatives. AirAsia is currently focusing on growing its e-commerce marketplace, OURSHOP. "We are more than just an airline," Jamaluddin declared. "It's no longer just about booking tickets, it's about creating bundles with hotels, insurance, etc." Indeed, as Asia's biggest low-cost airline, AirAsia currently has 65 million monthly users of its website, while its mobile app has over 50 million downloads.
Jamaluddin echoed Chau's sentiment that we can't ignore the evolution of duty free retail, which is steering away from the traditional trolley model.
"We use our shop platform which is on our website to allow passengers to pre-book at least 24 hours before their flight and collect their product onboard. OURSHOP is not only catered for pre-booking, but the idea is also for the passengers to use it on their end journey. The OURSHOP team is also engaging with all retailers so that passengers can collect at airports as well."
Focusing on connectivity, she said that currently 50% of the airline's fleet supports Wi-Fi, and shared that by the end of next year 100% of its aircraft will be equipped. Jamaluddin also spoke about the airline's fintech venture BigPay, which will allow instant international transfers from Malaysia for a fixed rate.
Reinventing the inflight shopping experience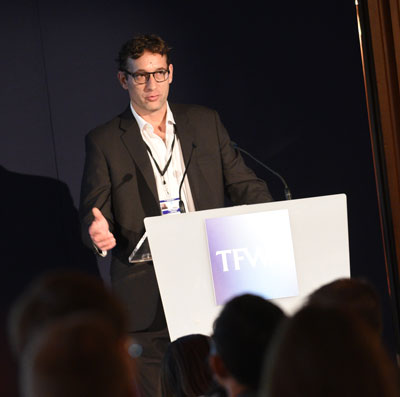 Airfree sees an opportunity for the industry to reinvent the inflight shopping experience and believes that the best of retail is yet to come. Also speaking at the workshop, Valéry Méary, Co-founder of airfree (a member of the FTE Startup Hub), explained: "We see inflight duty free as a massive retail opportunity of the future; but if we look at the inflight experience of today there still are some painpoints both for the passengers and for the airlines. For the passengers it's a limited shopping experience, and for the airlines it means dead weight, carbon footprint and all this leads to declining sales."
However, he highlighted that there is much scope for improvement, especially since the online air duty free market has almost tripled in the past 15 years.
To capitalise on this opportunity, airfree has developed a technology to enable a truly viable solution for an efficient digital shopping experience inflight. "While Wi-Fi is available today it has two major limitations ­– it is too expensive for the airline and the bandwidth is quite limited," Méary said. In order to bypass these concerns, the company has partnered with inflight connectivity suppliers, namely Panasonic, Thales, Inmarsat and others, to develop a technology to upload the content of the platform to the aircraft server when the aircraft is on the ground.
He said: "Our platform uses less bandwidth, making online shopping inflight both seamless for the passenger and cost-effective for the airline."
Airline e-commerce and the future of airline retail will be a key topic addressed in the Premium Conference at FTE-APEX Asia EXPO 2019, which will take place in Singapore on 12-13 November. In a session entitled "The future of airline e-commerce", attendees will get to hear expert perspectives from the likes of Nigel Fanning, Head of Product & Ancillary Revenue, Jetstar Group; Eric Thain, GM – Brand Development, HK Express; Apple Ignacio, Director, Ancillaries, Cebu Pacific Air; and Gunardi Minah, GM Marketing, Lion Air Group. Premium registration is free for airlines. You can register to attend here >>