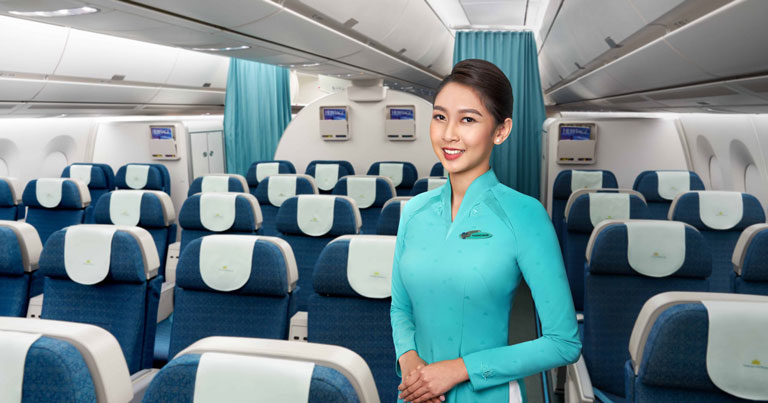 Vietnam Airlines has announced it is launching inflight connectivity on select Airbus A350 aircraft, starting 10 October. Passengers on routes between Hanoi and Ho Chi Minh City, Shanghai and Osaka, as well as between Ho Chi Minh City and Osaka and Singapore, can now experience the Wi-Fi service.
The airline says it will continue its research to develop this service on Boeing 787 and Airbus A350 aircraft with better speed and accessibility.
Le Hong Ha, Executive Vice President of Vietnam Airlines, commented: "With the goal of becoming a digital airline, Vietnam Airlines continues to take the lead in adopting information technology to bring customers added service. By providing the first inflight Wi-Fi service in Vietnam, we hope to bring passengers a brand-new experience and convenience by allowing internet usage during the flight."
The Wi-Fi service can support texting services through applications such as Viber, iMessage, Messenger and WhatsApp, allowing passengers to exchange and access information regularly while onboard.
The packages range from USD$2.95 to $29.95, depending on the desired usage length and data capacity (up to 80MB). Passengers can make their selection and pay online via Visa, MasterCard, American Express, JCB or Diners Club credit cards once the aircraft completes its ascent. The registered package is valid until the end of the journey and can be used on a variety of devices but cannot be used on multiple devices at the same.
From October to the end of December 2019, as part of the launch of this new service, Vietnam Airlines will offer each passenger 30 minutes of free access to the 'messaging service' Wi-Fi package.