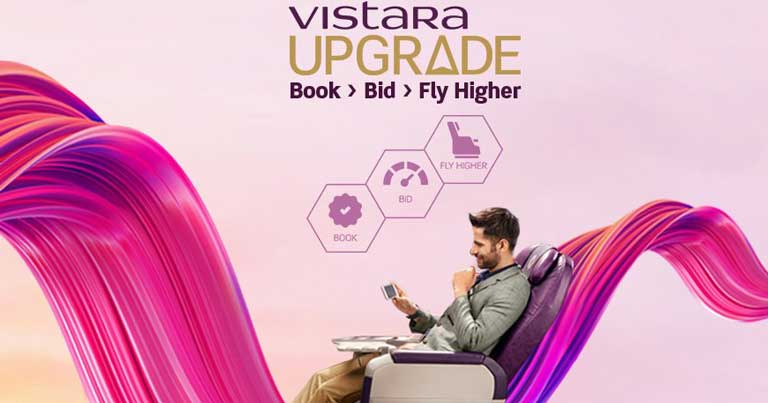 Vistara has launched a new upgrade programme, Vistara Upgrades, in partnership with ancillary revenue solutions provider Plusgrade. The new upgrade programme aims to leverage the higher capacity in superior cabins as an added benefit to the passenger experience.
Passengers can use the online portal to upgrade from economy to premium economy or business class by placing a bid. Eligible passengers will be alerted of the opportunity to upgrade via targeted emails.
Vistara and Plusgrade have also shared plans to introduce additional touhcpoints, such as web check-in and mobile app invites, following the launch.
"Vistara's new upgrade programme is expected to play a major role in building passenger confidence and loyalty in the long term," shares Vinod Kannan, Chief Commercial Officer at Vistara. "With support from Plusgrade, more passengers will have access to the personal space, comfort, privacy and high-end service that come with a premium experience. These are all things that our travellers are looking for as they consider returning to the sky."
Chris Engle, CCO, Plusgrade, added: "We help our airline partners ensure, as the door on the aircraft closes, they've captured every possible dollar by merchandising travel experiences, while also increasing passenger loyalty and satisfaction by providing their passengers with the best journey. We are thrilled to have Vistara join our community and expose more passengers to the incredible premium experiences onboard a Vistara jet."