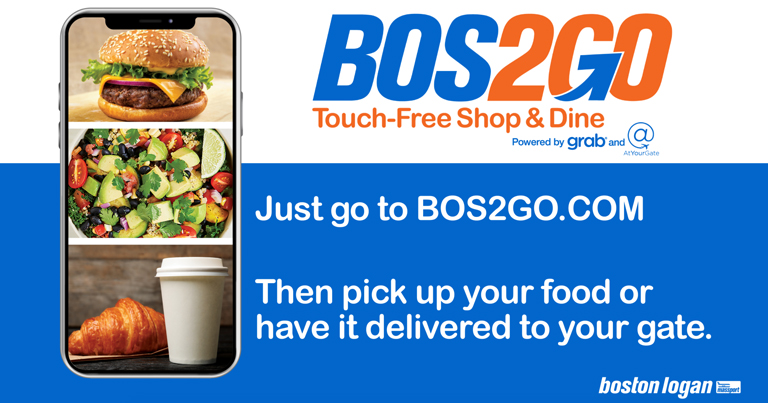 MarketPlace Logan, operator of the Boston Logan Concessions Program, has released BOS2GO, an online ordering platform that provides passengers with a contactless way to order food and travel essentials at Boston Logan International Airport.
The delivery service, powered by Grab, enables passengers to place food or retail orders using any mobile or electronic device via bos2go.com for pick up or delivery to a designated gate.
The click-and-collect option is complimentary, with a $0.99 delivery fee applied for gate deliveries.
Travellers can order from places like B.GOOD, Bruins Bar, Lucca, Mija Cantina & Tequila Bar, Monica's Mercato, Wahlburgers, Peet's Coffee, Camden Foods and Wolfgang Puck Pizza. More locations will be added in the coming months.
Paul McGinn, President, Marketplace Development, commented: "We continue to elevate the travellers' experience with enhanced digital options while keeping safety top of mind. By introducing BOS2GO, this innovative online platform will provide convenient and contactless dining and retail offerings that are unique to our passengers, making it easy and comfortable for those who are travelling through Boston Logan."
MarketPlace Logan has also launched a number of new safety amenities for travellers, including two express COVID-19 testing sites, PPE vending machines and the sale of at-home COVID test kits from its Hudson concessions.