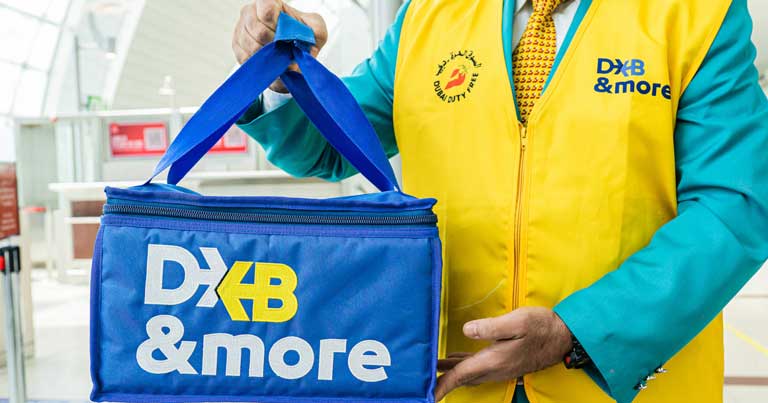 Dubai Airports has introduced a new regional first mobile food, beverage and retail ordering service at Dubai International Airport (DXB), launched in partnership with Dubai Duty Free and Servy.
Passengers travelling from DXB's Terminal 3, B and C gates, can access the new DXB&more service via the WOW-fi landing page, QR codes around the airport or DXBmore.com.
Once online, DXB&more allows guests and airport employees to view a selection of duty free shopping and restaurant menus and place their shopping and food & beverage orders. Guests then have two options when finalising their purchase, to have it delivered directly to their gate or lounge, or to collect it themselves from the outlet.
Eugene Barry, EVP Commercial at Dubai Airports, who championed the implementation of the proposition said: "At Dubai Airports, we are focused on improving our guests' experience across all physical and digital touchpoints through DXB. Clearly, the events of the past 18 months have accelerated key consumer trends and raised customer expectations around choice and convenience."
He continued: "Our objective is to create and test new ways of communicating with travellers before, during and after their journey with us, and raise awareness of the full range of shopping, dining, and hospitality experiences across our airport by integrating all of these channels on a single platform, while speaking directly to the consumer. It is also a way of supporting our important commercial partners and optimising opportunities jointly, by broadening the very definition of commercial boundaries and reshaping our partnerships."
Dubai Airports said its ambitions for the growth of DXB&more will see the platform develop into an all-encompassing digital DXB experience, bringing together digital entertainment partners, more shopping and live experiences to guests already in the airport and those who are due to travel.