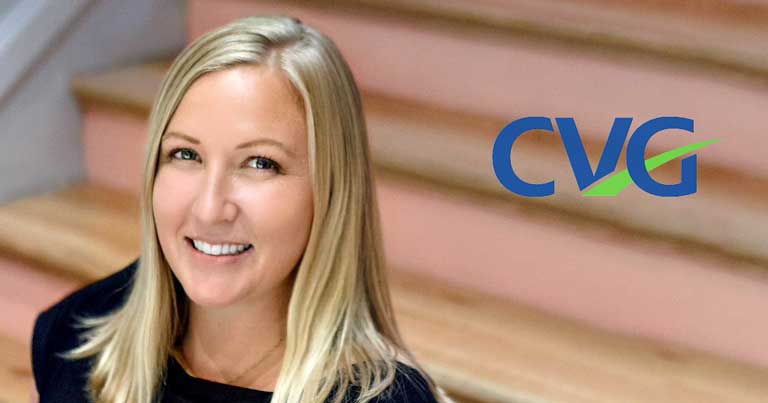 Cincinnati/Northern Kentucky International Airport (CVG), a member of the FTE Innovation Hub, accelerated its approach to innovation and transformative actions to continue advancing its business operations during the COVID-19 pandemic, rather than scale back. Moreover, CVG's position as the fastest-growing cargo airport in the U.S. took another step forward when Amazon opened its brand new $1.5 billion air cargo hub on the south side of the airfield. FTE talks to CVG's Senior Manager of Strategic Innovation, Naashom Marx, who helps lead change in the airport by working with universities, startups, venture capitalists, governments, and big corporations to reinvent the airport experience. Ahead of her presentation at FTE Global this December, Marx shares more about some of the latest technological advancements the airport has introduced, and its focus on automation, robotics, advanced air mobility and sustainability.
FTE: "Innovation" is a term we hear a lot in the industry. What does "innovation" mean for you and your team?
Naashom Marx: At CVG we have four pillars around innovation: CLEAN, CONNECT, SECURE and TRANSPORT. My key focus is around clean and transport. For our team, innovation revolves largely around change management, looking outside of the industry for solutions, and failing fast and forward.
FTE: How do you and your team ensure that innovation at the airport is not carried out in siloes and it's more of an organisation-wide effort?
NM: Our team collaborates regularly not only with our airport employees, but also our campus partners to ensure that innovation is not siloed. This helps us with our mission to bring innovation throughout the airport and to transition projects over time into day-to-day operations. One example of this is when we partnered with the FAA to use VTOL for perimeter and pavement inspections. We worked hand in hand with our airfield operations team, as well as the planning and facilities teams, recognising that they would be the day-to-day contacts over time.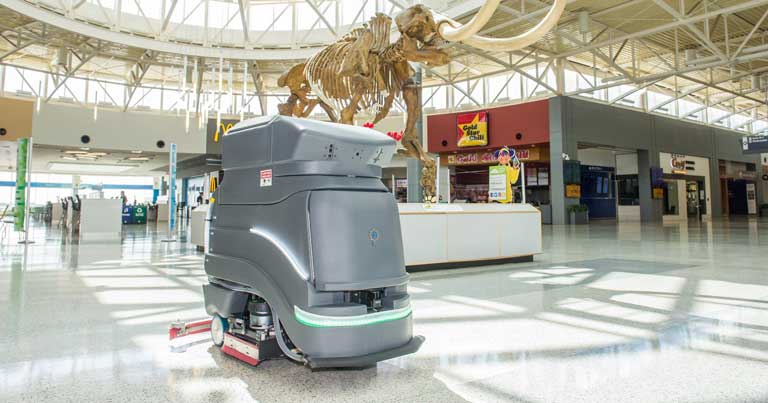 FTE: What has been the impact of COVID-19 on the airport? And can you share examples of some of the technological advancements CVG has introduced to enhance the passenger experience and improve operational efficiencies during this period?
NM: COVID-19 disrupted us without a doubt, but we've been very glad to have the DHL and Amazon cargo hubs operating at the airport, which literally helped us keep the lights on during the last year and a half. In terms of technology, we have been experimenting with automation. Automation can be intimidating, however, through testing various automation we were able to ensure our campus not only sees it as useful, but essential. For instance, we trialled a variety of autonomous floor cleaning robots. We have since chosen Avidbots as our AV floor scrubber of choice for its efficiency, ease of mapping and cleaning, as well as the dashboard and data mining it offers. Soon after, we engaged with ThorDrive, an autonomous company that specialises in retrofitting existing ground service equipment (GSE). They have been able to accelerate their tech development given our supportive access and insights to operating around a complex environment on the airside and to gain attraction from interested airlines and ground handling operators. We are soon to launch two other robotic companies, new to the industry, that will help drive customer service and allow our skilled employees to focus on priority tasks so the robotics can operate the mundane "milk runs". It's important to note that automation isn't here to replace people's jobs, but instead it can help take people to the next level in their careers.
FTE: At the beginning of this year, CVG launched its new five-year strategic plan, called New Heights. Can you share more details around this strategy?
NM: Following the rollout of our previous strategic plan in 2016, we started focusing on innovation as an organisation, and it became clear to us that we need to think differently for the benefit of CVG and our entire industry. We have a great environment for innovation; we're nimble and we're able to quickly scale up or down. So that brought us to our 2021 New Heights strategic plan. One aspect we are focusing on through this plan is sustainability. DHL and Amazon have ambitious sustainability goals, and we have to support them in order to enable their success. Several of our passenger airlines are also focused on sustainability, and we are striving to support them in these goals.
FTE: Which technologies and trends are currently towards the top of your watch list, and which do you think hold the most potential for this industry?
NM: I could geek out all day around advanced air mobility, automation, high speed rail and sustainability. Serving more than nine million passengers a year (pre-pandemic) and with two major cargo hubs on our airport campus, we must stay up to speed on our tenants' needs, as well as the community's at large in a rapidly changing and increasingly multimodal environment.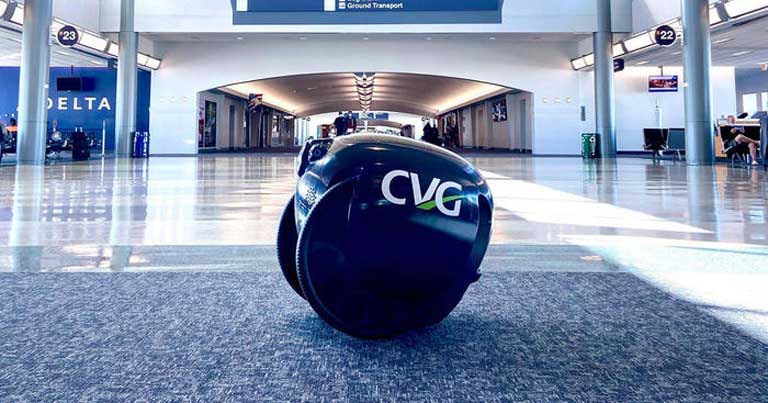 FTE: During the upcoming FTE Global conference, you will deliver a presentation titled "What has CVG learned from its rollout of Gita the food/baggage delivery robot, and airside autonomous vehicles for baggage?" Can you briefly discuss some of the key points that you are hoping to share with our delegates?
NM: Not all automation is equal. Robotics such as Gita are equally as useful as full autonomy or Level 5 automation. When I first called Piaggio Fast Forward, the creators of Gita, to learn about their automation capabilities, it was not what I expected. I learned quickly that Gita was built to help people with mobility needs and that it assists people rather than full autonomy. While neither the Gita team nor I were sure how an airport would utilise the technology, we both agreed that it was worth leaning in. We brought four Gitas to the terminal for employees to use in engaging with customers to see how they felt about them. We quickly saw their usefulness — whether moving carry-ons for tired passengers or helping families who need an extra hand. We look at Gita to assist. Currently employees utilise Gita to take clean and untouched tablets to gates for customer intercept surveys. Not only does this help passengers feel comfortable touching objects during the pandemic, it is also a great ice breaker. We were thrilled to see At Your Gate engage Gita at other airports for contactless delivery of food and goods. We hope to see more automation in the U.S. The next generation not only craves  automation; they expect it to be the norm. Even this small following robot can eventually lead to adoption of self-driving cars and more.
Find out more about the key learnings from the deployment of Gita, during the Day 2 Keynote at FTE Global on 7-9 December, Las Vegas. CVG's Naashom Marx will be joined by Gina Jacobs, Program Manager, Airport Innovation and Customer Experience, San Diego International Airport and Lynette DuJohn, VP Innovation and Chief Information Officer, Vancouver Airport Authority, who will share strategies for next generation technology utilisation at airports with a particular focus on digital twins, automation and robotics. Click here to register before 17 November to take advantage of the best possible registration and onsite hotel rates.