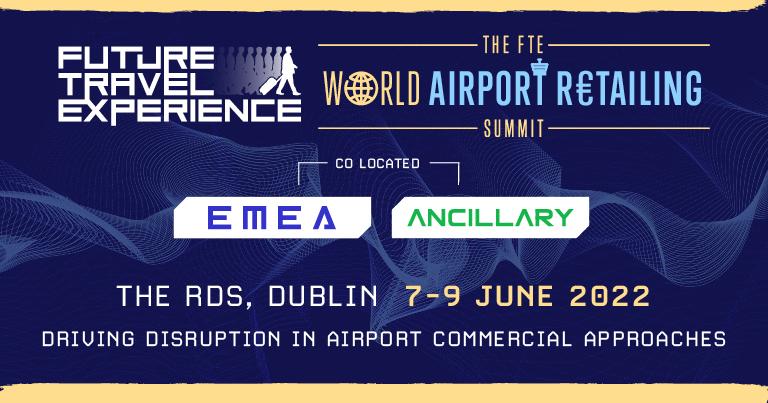 Future Travel Experience is thrilled to launch the FTE World Airport Retailing Summit (WAR) – the most adventurous and energetic airport retail convention ever, and crucially, one that puts technology at the heart of the airport retail proposition. Taking place on 7-9 June 2022 in Dublin, this event is co-located with FTE Ancillary – the world's leading gathering of commercial airline executives, so for the first time ever we will bring together under one roof executives representing every type of industry stakeholder globally to help establish creative new ways of working together collaboratively to create more revenues for all to share in.
Following the pandemic the time is right to bring the world's airports, and their partners, together to share best practice, new ideas and knowledge on scaling disruptive new approaches that drive new levels of conversion with passengers through digital means.
Developed in close collaboration with senior execs from LHR, BUD, AKL, IST, VIE, MAGO & Vantage Airport Group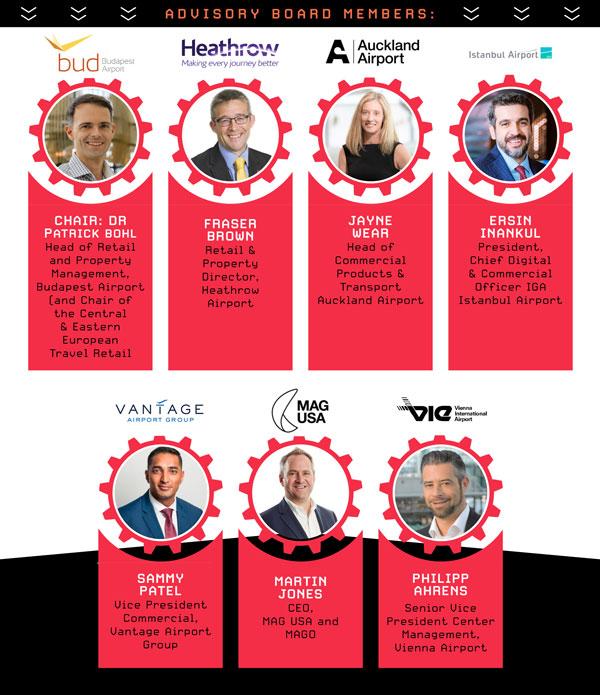 FTE Ancillary has its own advisory board of airline commercial leaders representing airlines such as Virgin Atlantic, Jetstar, Cebu Pacific, Cathay Pacific, Wizz Air, Swoop & AirAsia, whose input has been invaluable to ensure our focus, and output, is as strong as it can be. Building on this, we created an equivalent for the World Airport Retailing Summit, and our new advisory board members from Heathrow Airport, Budapest Airport, Auckland Airport, iGA Istanbul Airport, Vantage Airport Group, MAGO and Vienna Airport are just as passionate as we are about driving industry change in this space, and believe in the show's ambitions.
Visit the new show website to find out more about our plans >>
Progressive conference & exhibition to champion cutting-edge innovation case studies from around the world

The event will cover a wide range of topics under the theme of 'Scaling Innovation', championing some of the most exciting examples of innovation across the airport commercial realm, and provide a platform for some of the most progressive new approaches around the world to help inspire radical new business models between stakeholders, and new ways of thinking.
We believe the industry must now evolve beyond trialling an idea in a single location, to becoming a sector that can take a good idea and make it work across multiple touchpoints within an airport, an airline network, and even across the whole travel chain. We need to provide more choice to passengers at every step of the journey, which requires more joined-up thinking from all travel stakeholders, and this show will provide the perfect open platform for those discussions to take place under one roof between airports, airlines, operators, brands and business partners from retail, food & beverage, travel services, media and many more.
Wizz Air President to deliver Opening Keynote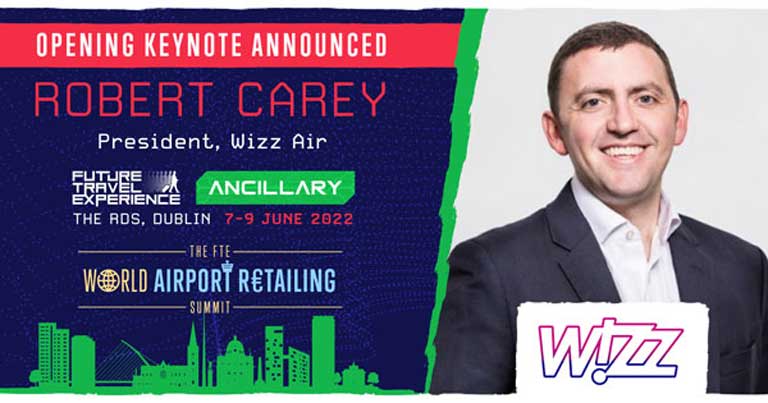 Until all industry stakeholders – airport landlords, airlines, retailers, technology companies, service providers, and brands – find ways to truly cooperate and jointly connect with the spending passenger, they will all remain hostages to great fortune. In special joint sessions, the FTE Airline Ancillary Conference and FTE World Airport Retailing Conference will provide unique platforms to discuss new all-stakeholder partnerships, a theme which will be tackled head-on in an Opening Keynote address by Robert Carey, President, Wizz Air. Carey was also central to the FTE Business Model Transformation Think Tank last year, which came up with some key recommendations on how F&B and baggage could play important new roles in generating revenues for the industry going forward.
Interested in getting involved? Contact us today to discuss exhibition and sponsorship opportunities >>