The FTE Dublin mega-show, taking place next week, will feature an outstanding exhibition of established global industry providers and our largest showcase of startups. The exhibition will provide a concentrated showcase of the latest products, services and solutions to help redefine the end-to-end passenger experience, optimise operational efficiency & sustainability efforts, and create new commercial endeavours both on the ground and inflight. Here, we highlight the solutions you can expect to see on the exhibition floor.
AeroCloud Systems
AeroCloud Systems is a cloud-based software provider whose mission is to become the largest supplier of operation automation software for the small to medium-sized airport market globally. Through the use of artificial intelligence and machine learning, the company offers a modular intelligent airport management platform built on leading-edge technology, accessible from anywhere and by an unlimited number of users, allowing airports to save costs and time by automating tasks that have long been done manually in airport operations.
AirFi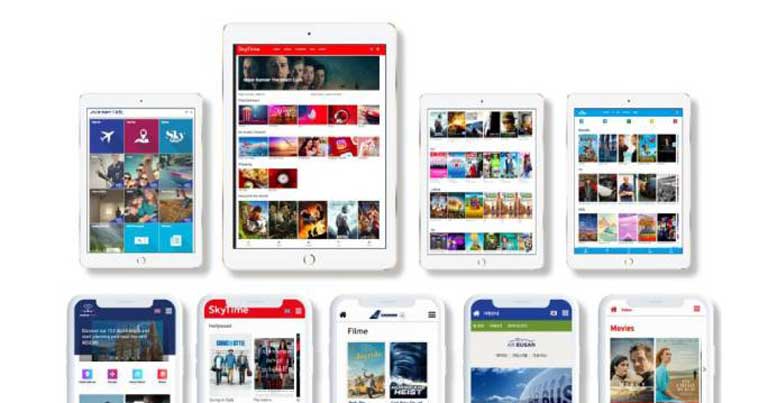 AirFi is a global leader in portable IFE and inflight retailing technology for airlines. The company offers a full suite of flexible and low capex solutions that enable streaming IFE, enhanced crew efficiency, third-party commercial integrations and a healthier bottom line overall. Its vision is to enable "A Mall in the Sky" for airlines and their passengers. Visit AirFi's stand to learn more about the company's LEO connectivity solution – which can be installed overnight and opens the door to significant operational, commercial and experiential improvements for airlines.
Airport Dimensions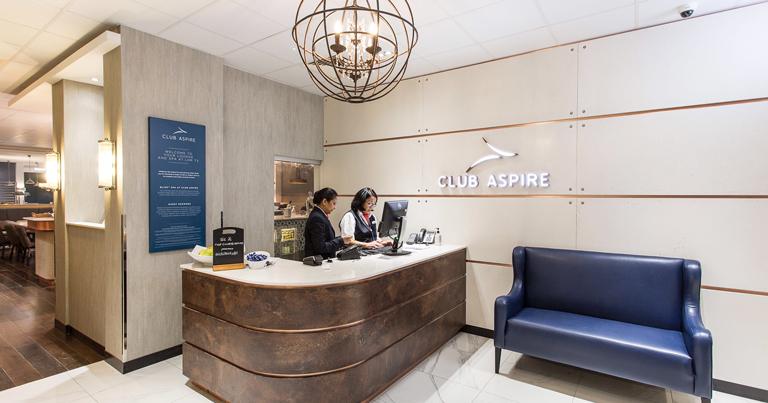 Airport Dimensions is a global leader in airport lounges and traveller experiences. Its locations are at the world's leading airports across the United States, South America, Middle East, and the United Kingdom, where the Club Aspire lounges at Heathrow were most recently recognised in the World Travel Awards as Europe's Leading Airport Lounge and the FAB Superstars Awards for Innovation. The company continuously seek ways to open new dimensions in customer engagement – using a mix of enriching physical experiences and innovative digital services. From comfortable lounges to restful sleep pods, and convenient food ordering to contactless collection of duty free, Airport Dimensions help improve the traveller experience while critically helping airports maximise non-aeronautical revenue opportunities, retain airlines, and become more competitive. Under its brands Ambaar Club, Club Aspire, No1 Lounges, The Club and sleep 'n fly, Airport Dimensions provides award-winning hospitality services tailored to the specific needs of passengers and provide value-added experiences for over 50 airport and airline partners. Visit Airport Dimensions' stand at FTE Dublin to find out more about its first digital service Connecta – a one-stop e-commerce and passenger loyalty platform.
Register to attend FTE Dublin 2022 today >>
Airsiders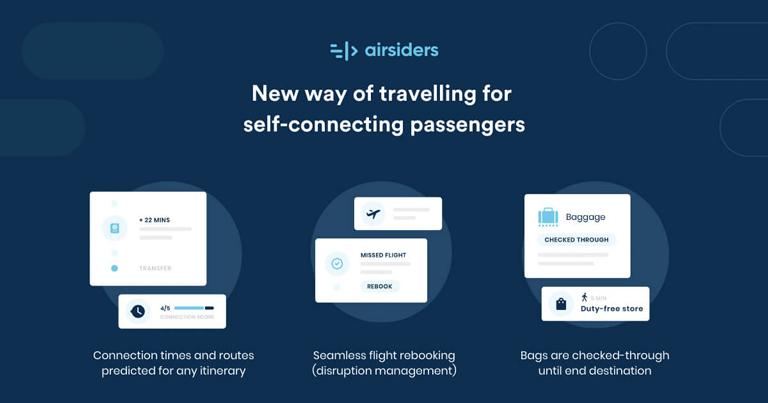 Airsiders is a Berlin-based technology company that provides modern interlining solutions for the air travel industry. The supplier is building on the expertise collected over the last decades by its parent company BEUMER Group, a leading German corporation that supplies software and hardware solutions to over 100 airports globally. Airsiders' products aim to provide more choice and comfort to passengers as they search, book, and travel. Its technologies span the full journey starting with route development and distribution, all the way down to baggage handling and digital wayfinding. This allows the company to offer a truly 360 offering. Its interline platform is the first solution in the industry to offer full-service virtual interlining to carriers, meaning that partner airlines can now expand their networks with the carriers of their choice in a flexible manner, without requiring traditional alliance or interline agreements. Meanwhile, the Compass platform is an all-in-one passenger experience suite, which enables airlines and online travel platforms to very easily integrate digital airport maps and information in a standard format into their apps, websites, and in-flight systems at over 170 airports.
Avtrain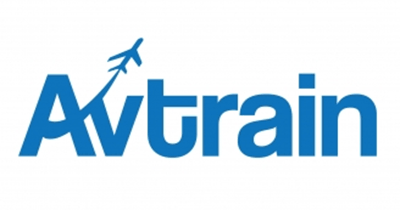 Avtrain is Europe's leading drone pilot and pperator training and certification body under EASA regulations, setting the standards for others to follow. As an authorised Recognised Entity by the Irish Aviation Authority for the grant of EASA Open A2, Specific Category Authorisations, Declarations, Light UAS Operator Certificate (LUC), the company provides independent verification of compliance to a high level of robustness. In 2022, Avtrain plans to continue strengthening its position in the aviation industry and global markets by presenting innovative solutions for Drone Pilots and Operators to take their UAS operations to higher levels.
Amazon Web Services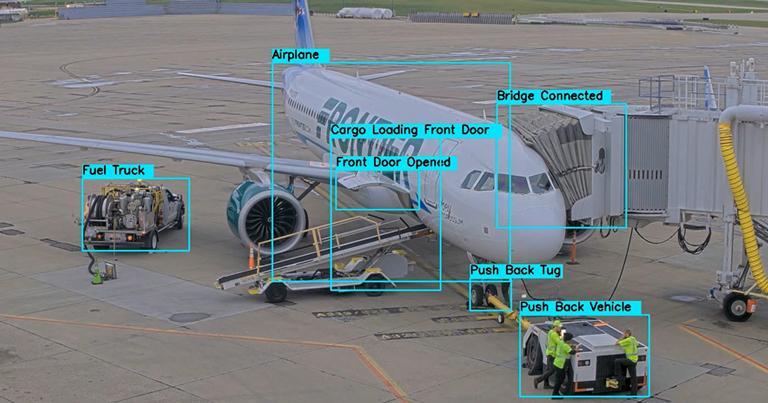 Launched in 2006, Amazon Web Services (AWS) began exposing key infrastructure services to businesses in the form of web services — now widely known as cloud computing. The ultimate benefit of cloud computing, and AWS, is the ability to leverage a new business model and turn capital infrastructure expenses into variable costs. Businesses no longer need to plan and procure servers and other IT resources weeks or months in advance. Using AWS, businesses can take advantage of Amazon's expertise and economies of scale to access resources when their business needs them, delivering results faster and at a lower cost. Today, Amazon Web Services provides a highly reliable, scalable, low-cost infrastructure platform in the cloud that powers hundreds of thousands of businesses in 190 countries around the world. With data centre locations in the U.S., Europe, Singapore, and Japan, customers across all industries are taking advantage of our low cost, elastic, open and flexible, secure platform. At the show, Bob Kwik, Global Head of Airports, Amazon Web Services, will participate in a unique Tech Download session alongside innovators from Aeroporti di Roma, Southwest Airlines, Aena and Barich, Inc.
Register to attend FTE Dublin 2022 today >>
Bluebox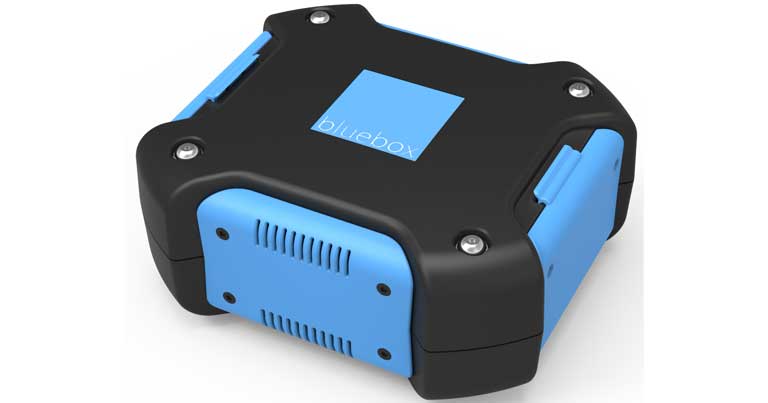 Bluebox specialises in digital passenger experiences, helping airlines engage passengers, entertain them, and earn ancillary revenue – all at passengers' fingertips. Bluebox's software delivers digital services and content streamed wirelessly to passengers' devices. These include revenue generating services such as onboard retail – including touch-free payments – destination experiences, and advertising, as well as traditional IFE, including film, TV, games, and other digital content. It is available on multiple W-IFE hardware platforms, including Bluebox's own award-winning Bluebox Wow portable W-IFE and Airbus OSP (linefit and retrofit).
Blue Ribbon Bags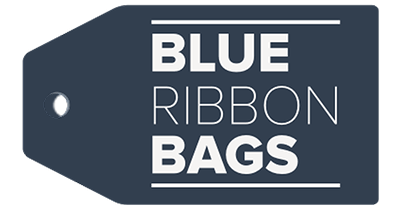 Delayed Baggage Protection as an ancillary product. For just $5 per person, BRB will send real time push notifications to the traveller regarding the status of their mishandled baggage. If the bag is not returned within 96 hours, BRB will compensate the traveller $1,000 per bag. BRB is a value added benefit that is either sold as an add-on during the flight booking process for channels such as airlines or OTA's, OR embedded for credit cards, insurance companies, etc.
BAGTAG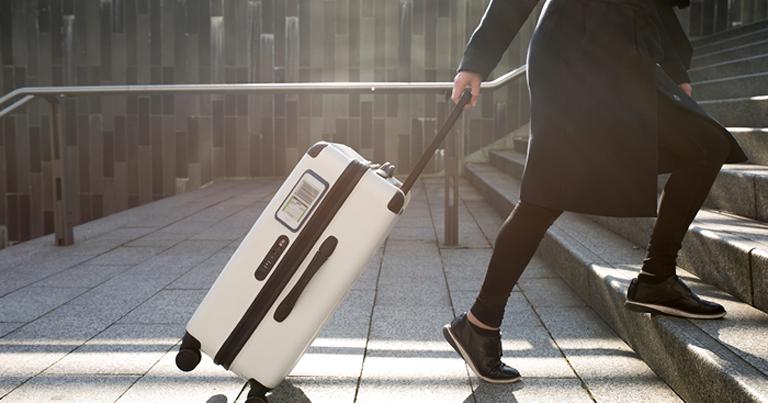 BAGTAG, a sponsor of the FTE Baggage Innovation Working Group, is here to revolutionise the way we travel with baggage forever. Their Electronic Bag Tags (EBT) give passengers, full, paperless and easy-to-handle control over the baggage check-in process. Doing so, BAGTAG pulls the check-in process entirely off-airport. At a time when reducing touchpoints and frictions such as queuing at the airport has become more imminent than ever, BAGTAG enables airlines to further future-proof travelling.
Register to attend FTE Dublin 2022 today >>
BagsID Network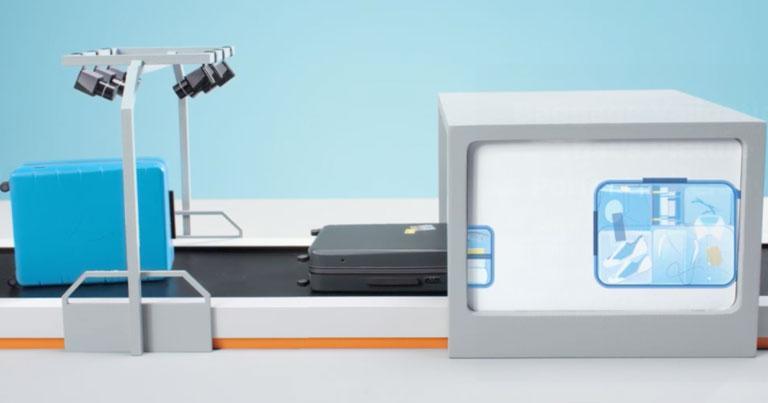 BagsID Network is a baggage identification solution that uses artificial intelligence (AI), deep learning, and computer vision to build smarter baggage solutions for the travel industry. It can detect individual bags by their unique physical characteristics (including scratches, dents and other features) through the technology behind biometrics and photo recognition. No need for solely relying on barcode tags, expensive RFID or other baggage handling processes currently in use. The solution creates less waste, is better for the environment, is more accurate (99% read rate), and can create additional revenue streams through more efficient loading and forecasting. As one of the sponsors for the FTE Baggage Innovation Working Group, BagsID has been instrumental in driving our vision for the future of baggage forward.
CarTrawler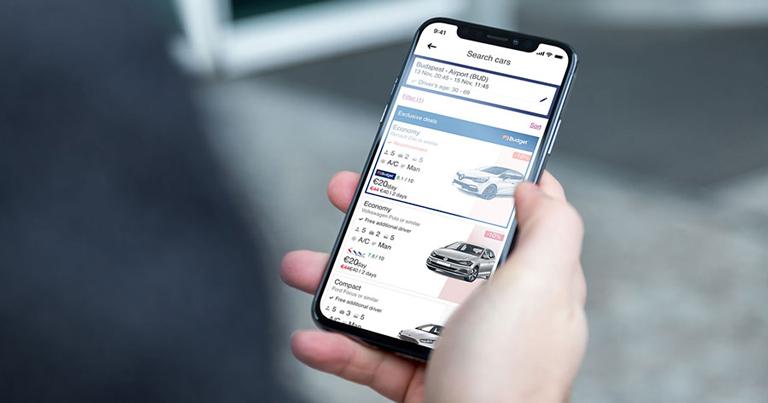 CarTrawler is one of the leading B2B technology providers of car rental and mobility solutions to the global travel industry. CarTrawler designs, builds and powers customised end-to-end car rental and mobility solutions for its partners driving unparalleled revenue and market share that gives them the freedom to focus on their core products and still own the last mile for their customers. The CarTrawler Platform is enhanced by trading, revenue management and merchandising capabilities. Built in-house with B2B in mind covering everything from customised partner solutions & cross-selling capability to supplier connections, real-time pricing and availability all supported by a resilient MVT platform.
Datalex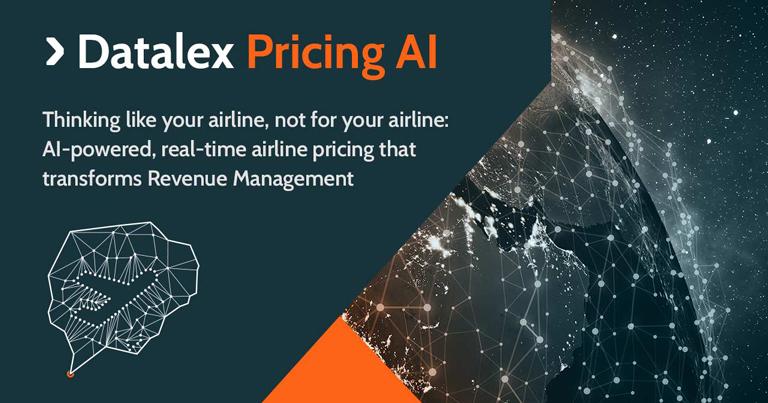 Datalex' purpose is to transform airline retail. As a market leader in digital commerce for travel, Datalex is driving airlines' future growth by digitalising the end-to-end travel experience on every device, across every distribution channel and at every touchpoint in the customer journey. Datalex is enabling airlines to offer travellers a digital retail experience they want and expect – fast and frictionless – and to drive increased monetisation of airline products and services. Datalex works with progressive airline brands worldwide. Customers include Aer Lingus, Air Changan, Air China,  Air Transat, Copa Airlines, Edelweiss, Emerald Airlines, Guangxi Beibu Gulf Airlines, JetBlue Airways, KLM, SAS, Tianjin Airlines, Trailfinders, Turkish Airlines, Urumqi Air, Virgin Australia and West Air. Datalex's Chief Product Officer Conor O'Sullivan will present at the FTE Ancillary conference on "Retail first, digital first, real-time – transforming airline pricing".
Register to attend FTE Dublin 2022 today >>
Deutsche Telekom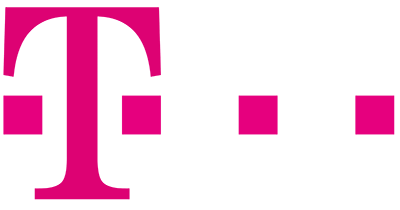 With hundreds of millions of customers and presence in more than 50 countries, Deutsche Telekom connects people everywhere. As an experienced internet provider on the ground, the company also enables superior Wi-Fi service for travellers along their entire journey. Its Internet Service Provider (ISP) in-flight solution is compatible with all satellite-based broadband internet services on the market, including Deutsche Telekom's unique, integrated satellite and LTE-based European Aviation Network. This ISP platform provides outstanding opportunities for advanced airline connectivity and collaborations: a harmonised customer experience across different connectivity providers, easy log-on via multiple access channels, multilingual customer service, and a high number of Wi-Fi roaming agreements around the globe. It also includes an outstanding feature set to create bonus and loyalty programmes or marketing campaigns.
Dormakaba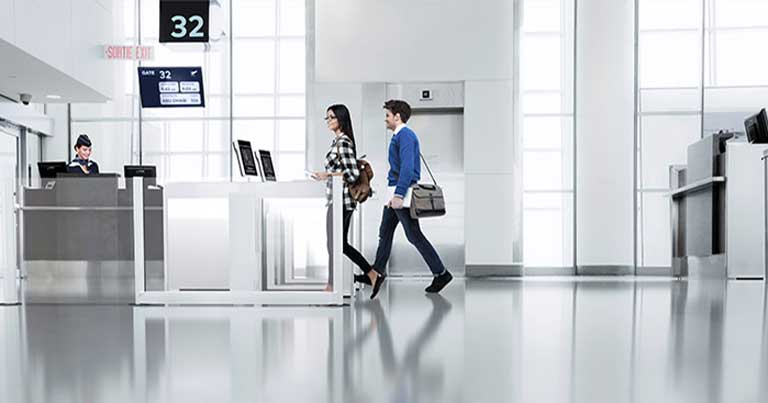 Dormakaba supports airports and airlines to meet the complex challenges posed by access control and security to improve their operating efficiency. Its products range includes automated, secure solutions that meet the specific needs of all touchpoints in the passenger process. The company is coming to Vegas to showcase its new range of Argus Air solutions, designed to facilitate convenient, easy travel with one ID. On display will be the Argus Air Security for boarding pass control, Argus Air Boarding for self-boarding, and Argus Air Lounge for business lounge access. The Argus Air solutions come with built-in or customer-provided face recognition, best-in-class separation, the proven Pax Control software for device integration and data provision and a modular high-end design.
Eeezeetags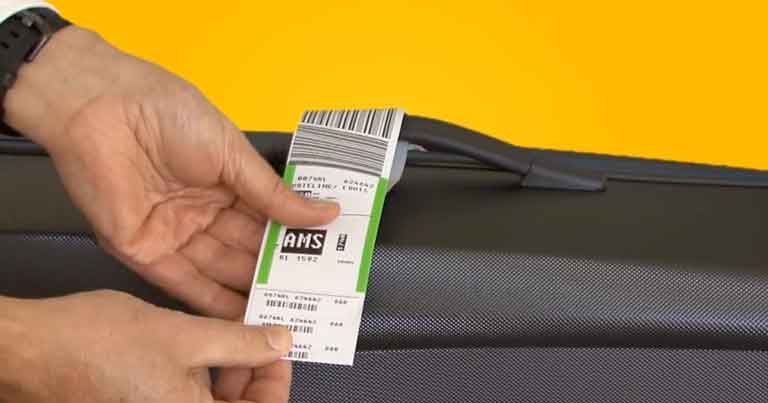 eezeetags understands that airports and airlines aren't just looking for products. They want solutions that will materialise into cost savings and increased efficiencies for their business. That's why the company has developed eezeetags' self-service bag tags, with a successful track record of helping the airline industry to improve operations. Its self-adhesive linerless tags for baggage at airports complete a fully touchless tagging procedure. eezeetags' innovative bag tag is currently being used to streamline and enhance the self-service check in process at over 100 airports and airlines.
Endava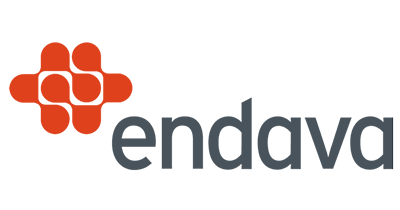 Endava is reimagining the relationship between people and technology. The provider has helped some of the world's leading mobility, payments, airline, automotive, supply chain, media, and technology companies accelerate their ability to take advantage of new business models and market opportunities. By ideating and delivering exceptional technology products that reduce friction, enhance efficiency, and provide better digital experiences, Endava helps its clients fuel the rapid, ongoing transformation of their business. Endava serves clients from around the world in Australia, North America, Singapore and Western Europe and delivery centres in Bosnia & Herzegovina, Bulgaria, Croatia, Moldova, Poland, North Macedonia, Romania, Serbia, Slovenia, Argentina, Colombia, Mexico, Uruguay, and Venezuela.
Register to attend FTE Dublin 2022 today >>
Enterprise Ireland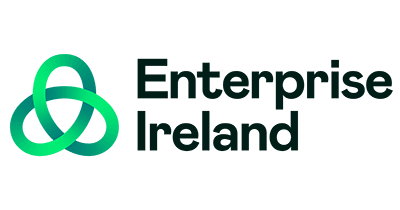 Enterprise Ireland is the Irish government organisation, responsible for the development and growth of Irish enterprises in world markets. The organisation works in partnership with Irish enterprises to help them start, grow, innovate and win export sales in global markets. In this way, Enterprise Ireland supports sustainable economic growth, regional development and secure employment. As an official Headline Partner to the show, Enterprise Ireland will provide a unique platform for aviation and travel vendors to showcase their solutions through a dedicated Enterprise Ireland Pavilion on the main expo hall. Gavin O'Connell, Development Adviser, High Potential Start Ups (HPSU's), Enterprise Ireland, said: "We are excited to be part of the upcoming FTE Dublin show, where we can showcase an array of client companies, and provide them critical exposure to the world's leading airlines and airports, as part of our efforts to help Irish businesses start, grow, innovate and win export sales through our international network."
Enterprise Rent-A-Car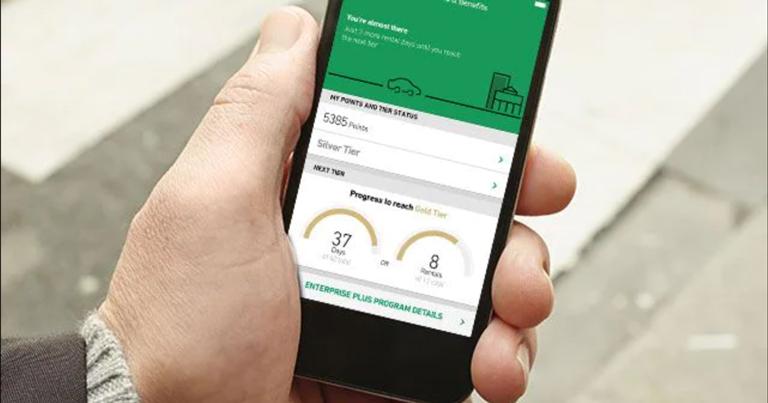 Enterprise Holdings manages the largest and most diverse privately-owned fleet in the world through an integrated network of more than 9,500 fully-staffed neighbourhood and airport rental locations. This global network of independent regional subsidiaries and franchises also operates the Enterprise Rent-A-Car brand – as well as the National Car Rental and Alamo Rent A Car brands – in more than 90 countries and territories. Enterprise Holdings and its affiliate Enterprise Fleet Management currently manage more than 1.85 million vehicles and employ more than 75,000 worldwide. The organisation accounted for nearly $23.9 billion in revenue in fiscal year 2021.
e-SIM GO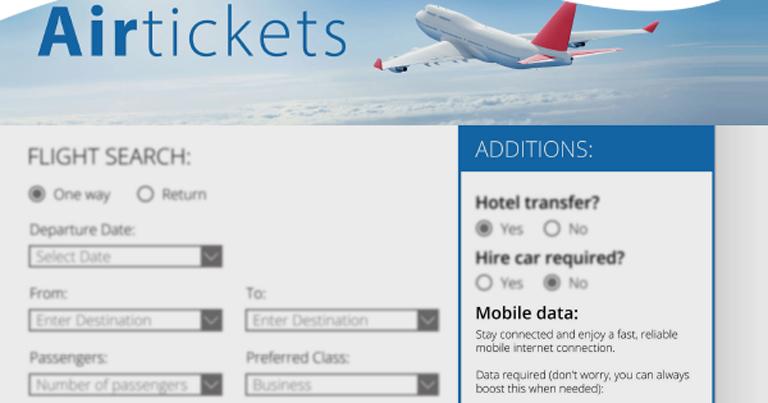 With 7 billion potential customers by 2024, eSIM is emerging as the ultimate travel add-on. eSIM Go helps the travel industry unlock simple ancillary and in-flight revenue and margin opportunities from mobile data. eSIM GO delivers best-in-breed mobile connectivity, managed through a self-service dashboard and APIs. That way its partners can plug eSIM Go in at checkout and deliver customers low-cost global data wherever they go.
Register to attend FTE Dublin 2022 today >>
Fasttrack.aero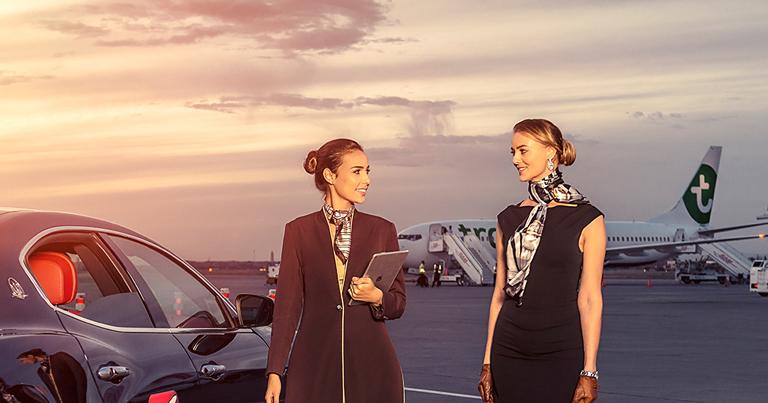 Fasttrack.aero is a digital marketplace for premium airport services, including meet & assist, airport lounges, baggage delivery, visa delivery, airport transfers and other essential passenger services. Fasttrack.aero operates a fully Integrated E-commerce Platform with 200+ international airports and provides customers with instant order confirmation. Fasttrack.aero supports multiple payment methods, languages and currencies. Businesses integrate with Fasttrack.aero under B2B or B2B2C business models to enrich their customers' travel experiences at +200 airports globally. Fasttrack.aero offer multiple business partnership methods including B2B accounts, affiliate programmes, API integrations, vouchers, and loyalty programmes.
Frequency Communications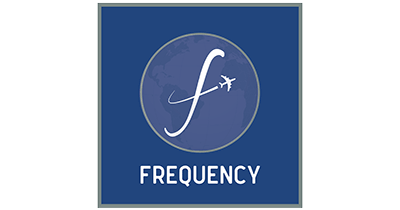 Frequency is a new collaboration platform for airline operations. Imagine a world where you can unify all in-flight and ground communications – empower all users with voice, text, photo, and file sharing on a single platform. A collaboration hub for your airline operations team to improve on-time performance and passenger satisfaction.
Flyr Labs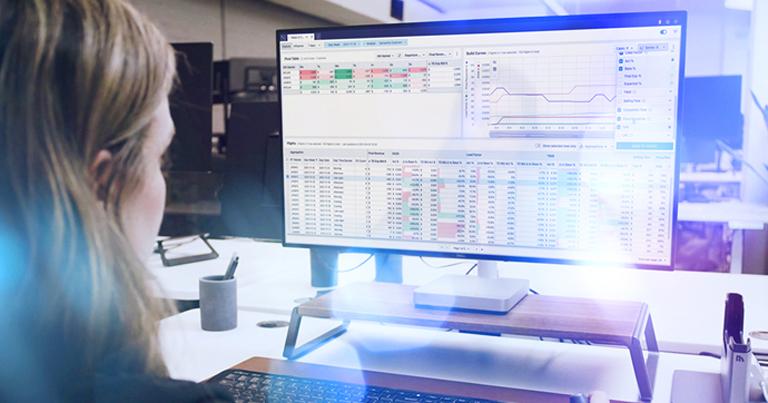 The Revenue Operating System from FLYR Labs provides airlines with the insight and intelligence for making the best-informed decisions, automated or by leading you and your teams in the right direction. It has never been easier to answer sophisticated questions, enable AI-based revenue maximisation, and simulate highly complex scenarios. FLYR brings together the best technologists to radically transform air travel through cutting-edge technologies that are years ahead of what has been commercially available. The company solves complex problems with beautifully engineered solutions that rely on deep learning (AI) and its end-to-end Managed Data Infrastructure to help leading airlines around the world unlock their full potential.
Register to attend FTE Dublin 2022 today >>
Flexiroam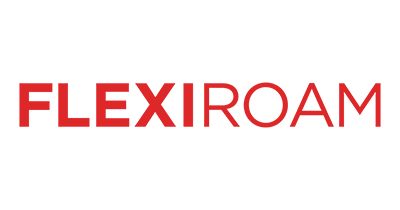 Founded in 2011, Flexiroam started with a mission to push the boundaries of communications. What began as a solution for travellers, has evolved into a fully managed solution that can be tailored to any use case, including B2B and B2B2C.  Flexiroam is now one of the global leaders in mobile travel solutions and its technology has enabled travellers, enterprises, and resellers globally with borderless mobile connectivity solutions. With service in 200 countries and territories, Flexiroam has become a preferred service for consumers and businesses worldwide. Flexiroam has been listed on the Australian Securities Exchange (ASX) since June 2015.
Future Mobility Campus Ireland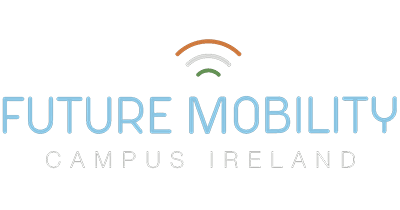 Future Mobility Campus Ireland is Ireland's first and only complete development and test centre for future mobility technologies. Supported by a combination of key, multinational technology partners (Jaguar LandRover, Cisco, Seagate, RedHat, etc), local/regional/national government institutions, and a vibrant startup ecosystem. Facilities include: complete Smart-City Infrastructure across the Shannon Freezone; a Control Centre with data centre, work bays, and office space; a fully-equipped fleet of Autonomous Development Vehicles, and Ireland's first Vertiport operating in conjunction with Shannon Airport. At FTE Dublin, Dennis Hamann, Chief Commercial Officer, Future Mobility Campus Ireland, will lead an interactive workshop on the right approaches to designing and developing vertiports, and successfully getting advanced air mobility (AAM) operations underway, alongside Julie Garland CEO, Avtrain; John Drysdale, Business Development Manager, Shannon IASC; and Stefano Riverso, Discipline Leader Autonomous Systems, Collins Aerospace.
Hepstar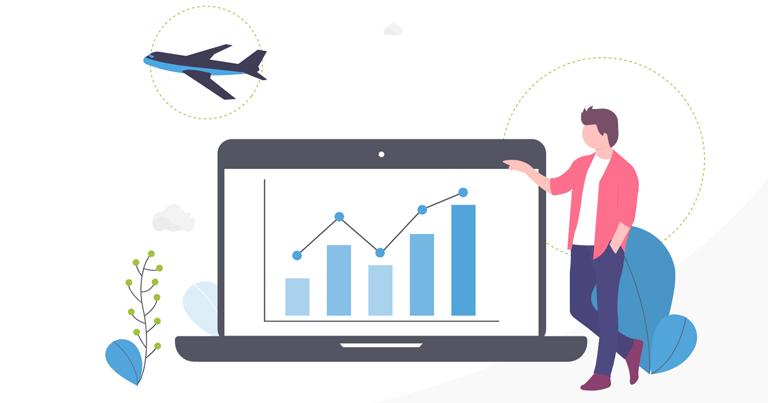 Hepstar is a B2B API-based company that combines insurtech and traveltech. Hepstar provides travel companies with a single source for accessing and optimising multiple travel ancillary suppliers' products. Hepstar addresses two main needs in the travel industry, i.e. additional revenue streams and product relevance. Hepstar unlocks new revenue streams by enabling travel ancillary products and optimisation capabilities globally through a single integration. Dynamic content management and customer profiling capabilities allows for remote AB and multivariate testing, as well as personalised product recommendation based on purchasing behaviour. Products available on the Heptar's API include cancellation waivers (cancellation for any reason), travel insurance, global connectivity, lounge access, baggage guarantee, carbon offsetting, travel companion, assistance products and many more.
Register to attend FTE Dublin 2022 today >>
Inflyter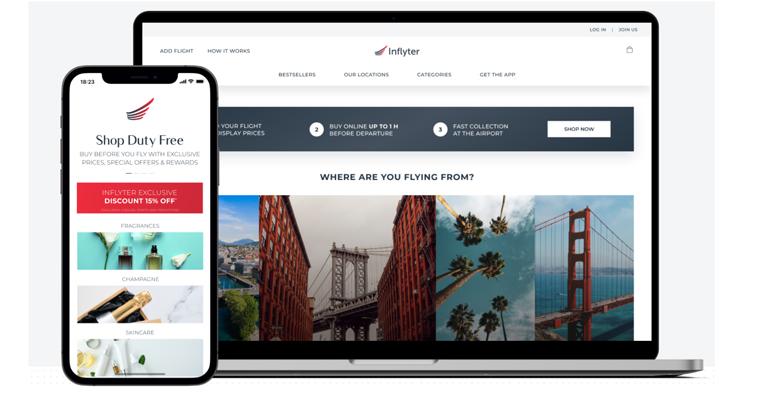 Inflyter is the leading travel retail technology company, focused on redefining the digital duty free shopping experiences for global travellers. Inflyter's multi-concession eCommerce platform offers travellers the ability to shop duty free online at any time from the time of flight booking to arrival at exclusive prices with fast, convenient and contactless airport delivery options. The platform includes apps, digital marketplaces, automated retail vending machines and smart lockers, enabling travel retailers and brands to deliver more innovative and integrated online and offline retail shopping experiences that drive engagement, increased spend and incremental sales. Inflyter operates across 3 continents and its client list includes world-leading travel retailers and airports such as DFS Group, Lagardère Travel Retail and JFK International Air Terminal. Founded in 2015 in Paris, Inflyter was awarded placements on prestigious French accelerator and incubator programmes at École Polytechnique and Agoranov, and is backed by Collinson, the £1bn global travel experiences and loyalty business.
iProov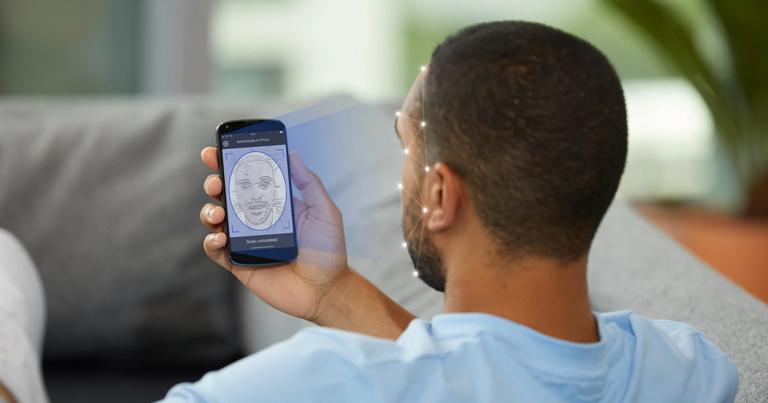 iProov creates digital trust for travel providers and border protection agencies worldwide by securely authenticating remote individuals with face biometric verification, using Genuine Presence Assurance (GPA). Genuine Presence Assurance enables a touchless, effortless, secure travel experience, allowing the traveller to simply transition from reservation to destination without presenting tickets or travel documents at checkpoints. Creating a face biometric walk-through passenger corridor with GPA helps reduce queues and bottlenecks, its quick, convenient and improves the customer travel experience. iProov works with Eurostar, the US Department of Homeland Security, The UK Home Office and the Governments of Australia and Singapore.
OACIS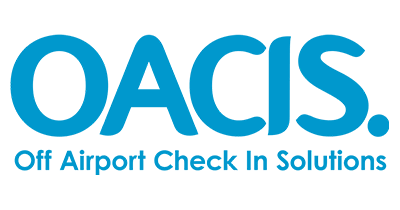 OACIS is the pioneer and global leader for providing world class off-airport check-in services, since 2016. The company's futuristic and revolutionary technology suite enables air travellers to remotely check-in and bag drop at the comfort of their home, hotel or any other pre-determined location. OACIS has an unmatched capability to process any airline, anywhere, any time with an easy plug and play solution available for airports, airlines and ground handlers. In simple terms, we bring the airport to traveller's doorstep rendering the journey fun, flexible and stress-free experience. OACIS has an enviable footprint with operations spread across Asia Pacific, Middle East and European territories. OACIS is committed to reinventing and reimagining the future of air travel. Visit booth D5 to know more about OACIS' off-airport check-in solutions.
Register to attend FTE Dublin 2022 today >>
Ondato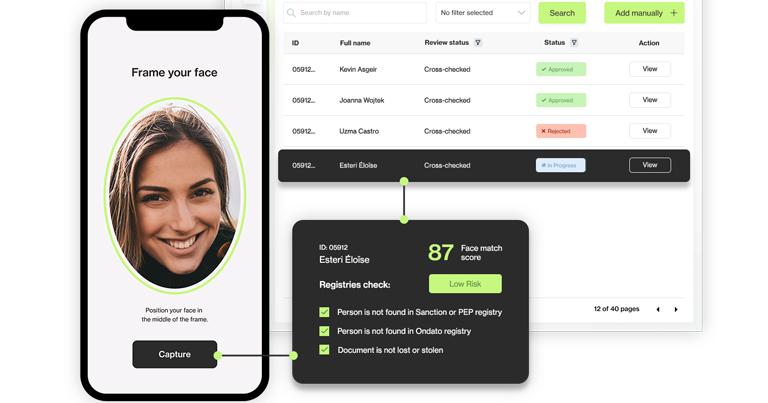 Ondato is a tech company that streamlines KYC and AML-related processes. Ondato provides technological solutions such as digital identity verification, business customer onboarding, data validation, authentication, and more. These provide the highest standard available of KYC online or offline on-boarding for all business and customer types, orchestrated from a single interface. Ondato is turning compliance into a business benefit for its customers, helping to create a better and safer environment for organisations and individuals.
Plan3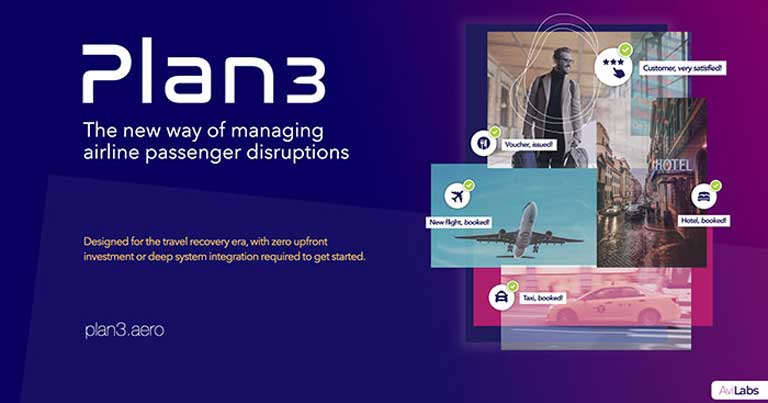 Plan3 is a passenger-focussed disruption management system that puts unrivalled ease of recovery in the hands of disruption customer care teams. Simply put, Plan3 solves every aspect of passenger disruption, automatically sourcing holistic solutions with eyes on the entire passenger journey. Using Plan3's Option Creator tool, airlines can easily bundle together and publish relevant options (e.g. new flight, hotel, transportation, digital meal vouchers), and passengers can self-serve their way to a seamless onward journey.
Planitas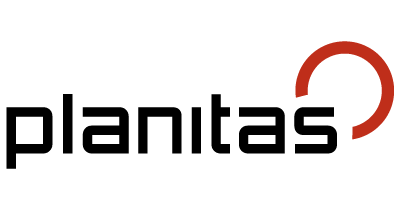 For most industries, data enables the business to make better decisions. However, for airlines, legacy technology, disparate sources, and siloed applications put this data-advantage out-of-reach. With the science-powered ADAPTiv platform, Planitas unlocks granular value, down to PNR-level, from any data source in real-time. It enables it to tackle complex revenue-related challenges such as accurate proration, ticketing, connection analysis, and demand forecasting. Also, it allows Planitas to optimise dynamic offer strategies, including offer recommendations and pricing.
Register to attend FTE Dublin 2022 today >>
Plaza Premium Group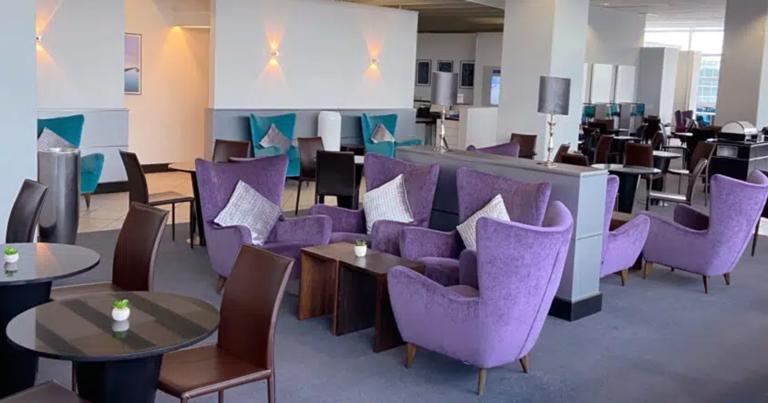 With a mission to Make Travel Better, Plaza Premium Group is the pioneer and industry leader in innovating global airport hospitality services and facilities in over 250 locations of more than 70 international airports across the world. Established in 1998 and headquartered in Hong Kong, the group comprises four core business segments – airport lounges Plaza Premium First and Plaza Premium Lounge; airport terminal hotels Aerotel; airport meet & greet services ALLWAYS and a range of Airport Dining concepts. The Group has also developed Smart Traveller, a mobile-app based global airport membership programme that is designed for air travellers, offering uniquely-curated perks, benefits and rewards experience through points earning and redemption. In addition to its own brands, Plaza Premium Group provides airport hospitality solutions to leading airlines, alliances and corporates around the world, including but not limited to Cathay Pacific Airways, Singapore Airlines, China Southern Airlines, Virgin Atlantic, Air France, Star Alliance, SkyTeam, American Express, Capital One and many more.
Rainmaker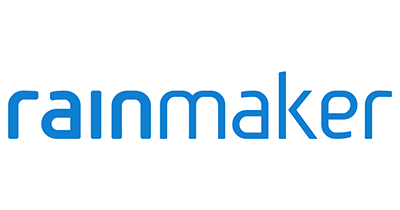 Rainmaker provides airlines with critical insights into productivity, costs and cost reduction opportunities in the areas of crew performance, network performance and fuel performance. Rainmaker's performance analytics software products enable airlines to better manage crew productivity and all related costs; network performance including punctuality and delay management; fuel performance including tankering, single engine taxi, plan deviations and much more. Rainmaker currently works with 14 airline customers in Europe, North America and Canada and its mission is to work with airline customers to transform the way that operating costs are managed. Rainmaker provides detailed diagnostic analysis of costs every day and every hour as the action happens – not through the rear-view mirror weeks later when there is little opportunity to intervene. Leading airlines and low cost carriers including JetBlue, Virgin America, Spirit and Jazz use Rainmaker's systems and they are getting big results.
Regula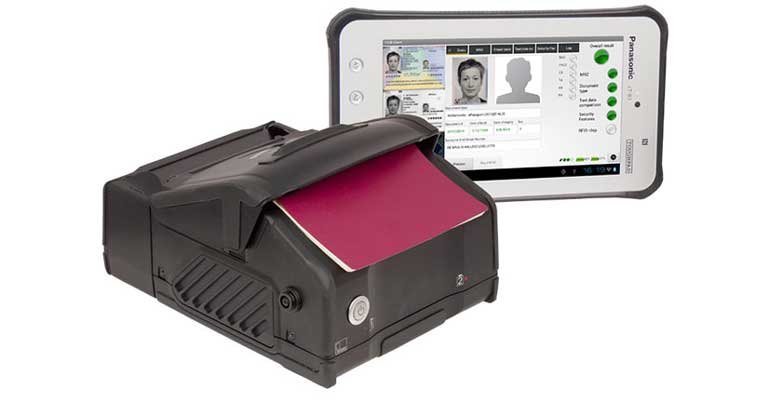 Regula is one of the world's foremost manufacturers of forensic equipment for authenticity verification of ID documents, banknotes and securities. Regula's solutions are used globally by ministries of foreign and internal affairs, border control and customs services and can be found also in the aviation, travel, banking, fintech, hospitality and entertainment sectors. Regula is a full-cycle company: from inception of an idea to the release of a product. It offers products and solutions in the following categories: Express Authenticity Verification of Security Documents; Advanced Authenticity Verification of Security Documents; Machine Assisted Document Verification; VIN and Weapon Number Verification; Special Equipment Software; Information Reference Systems; Reference Books; Specialized Training. Regula products and solutions are supplied to 150 countries from the local offices located in Latvia, the UK, Germany, the Netherlands, the USA and Brazil and through our network of international distributor partners. With a number of industry leading developments and constant technological innovation, Regula is unparalleled in the market today.
Register to attend FTE Dublin 2022 today >>
Salmon Software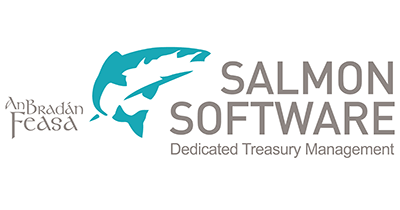 Since its foundation in 1985, Salmon Software has focused on delivering world-class Treasury Management System software. The company achieved great success and coverage with its flagship Salmon Treasurer management system. The system has evolved to reflect the technological innovation and increasingly complex global financial systems that have paralleled the company's 30-year history making it one of the most sophisticated treasury tools in the world. This achievement is due to the hard work and dedication of a highly skilled, multi-disciplined support and development team who focus on producing a world-class product. These capabilities combined with meaningful client interaction enable the company to pursue its policy of continuous, customer-focused product enhancement. Salmon Software's commitment to R&D and innovation has resulted in the development of a range of new cloud and SaaS products.
Servy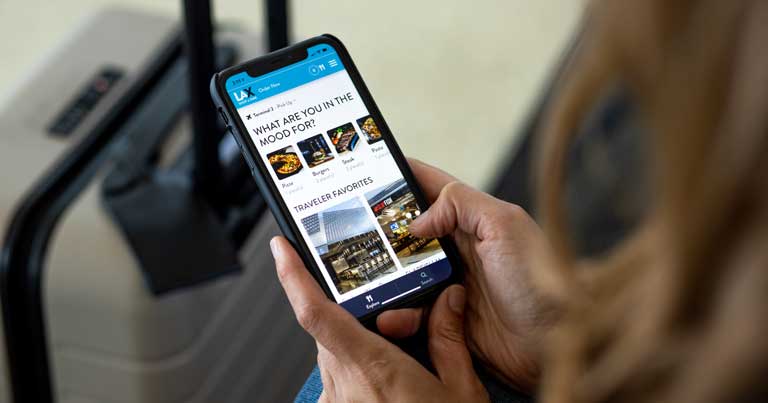 Servy is the enterprise self-service platform for hospitality. Founded in 2014 and launched in 2015 as an airport digital commerce app called Grab, Servy has since expanded the platform and grown outside of airports to provide self-service solutions to hospitality companies of all sizes and venues including airports, rail stations and sports arenas. Servy provides technology which aims to enhance the hospitality experience, not replace it. The solutions it offers include Order@, which allows traditional dining service to be seamlessly integrated with contactless ordering and payment through guests' own devices and without the need for an app. Servy Marketplace provides venues with the option to create their own marketplace, including our Grab Airport Marketplace, with ordering from multiple outlets available within one simple interface. Self-service kiosks give partners the ability to create self-order and self-checkout guest experiences that suit their specific needs. With a presence in more than 80 airports across the U.S., Europe, the Middle East and Asia Pacific, the Grab Airport Marketplace by Servy is now the largest omnichannel airport e-commerce platform.
Sherpa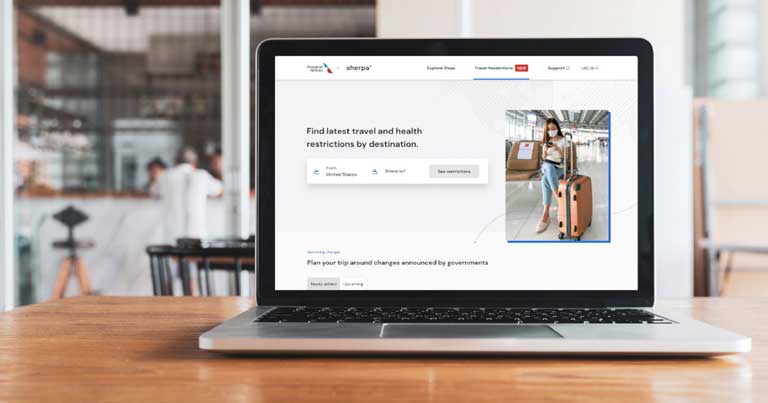 Sherpa's mission is to help travellers move freely around the world and to shift the way the world's leading travel providers approach border crossing. Through unmatched industry knowledge and expertise, the company helps its partners ­– from airlines to online travel agencies to travel management companies ­– open new ancillary revenue streams and reduce costs and operational risk, while enhancing the customer journey and growing consumer confidence in travel. Following two years of rapid growth, Sherpa now partners with many of the world's leading airlines, including American Airlines, Air Canada, British Airways, Air France-KLM, Turkish Airlines and Cathay Pacific.
Register to attend FTE Dublin 2022 today >>
SITA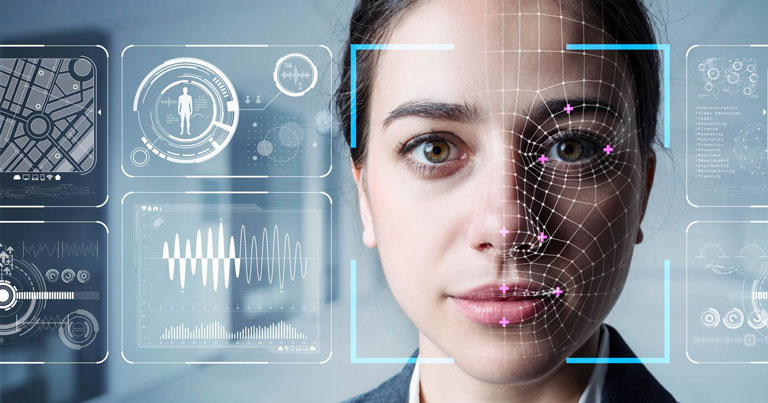 With around 2,500 customers, SITA's solutions drive operational efficiencies at more than 1,000 airports while delivering the promise of the connected aircraft to customers of 18,000 aircraft globally. SITA also provides technology solutions that help more than 60 governments strike the balance of secure borders and seamless travel. SITA's communications network connects every corner of the globe and bridges 60% of the air transport community's data exchange. SITA is 100% owned by the industry and driven by its needs. It is one of the most internationally diverse companies, providing services in over 200 countries and territories.
Snowfall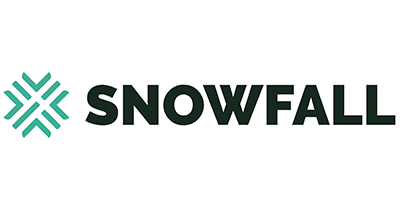 Snowfall is a UK-based, Swedish-founded travel technology company which has delivered products, services and partnerships since 2003. Its next-generation platform empowers travel businesses to deliver value, efficiency and exceptional travel experiences.  Snowfall unlocks the power of technology and delivers travel that is accessible, flexible and convenient. By incorporating all aspects of travel in a single, dynamic operating system, the company is transforming the travel industry and empowering travel suppliers to change the way consumers experience travel for good. Snowfall brings hands-on experience from leading roles with SAS, Emirates, Etihad, Sabre, and TUI, and is one of the few travel technology companies in the world to expand into all four verticals – air, rail, ferry and bus. Snowfall provides its partners with the opportunity to offer greater value and efficiency to their customers, realise the power and promise of smart movement, and deliver better travel for every person for every journey.
Teradata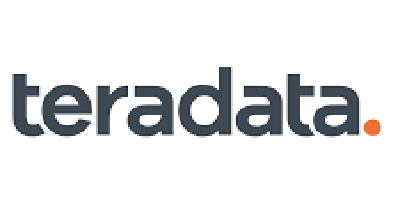 Teradata transforms how businesses work and people live through the power of data! Teradata has been supporting the aviation industry for over 30 years, helping connect and engage more deeply with customers, and bringing together data from across many disparate sources to give a clearer insight into the revenue and operations of an airline. With Vantage, Teradata offers the connected multi-cloud data platform for enterprise analytics. Supporting open data formats, we help you perform while you transform – bridging the data silos and providing an integrated view of your business. Teradata Vantage is your unparalleled enterprise analytics platform at scale, meeting the exponential data volume and complexity of the future, today.
TravelX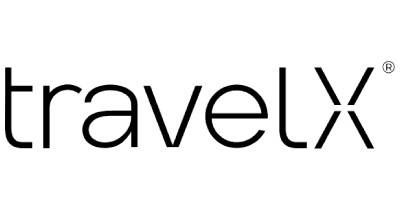 Lead by a team of tech and industry veterans with a track record of pioneering change, TravelXchange was created to accelerate the travel industry's response to Web3, allowing a more transparent, agile, efficient, and frictionless distribution model of travel capacity. TravelX technology allows airlines to tokenise their inventory in NFTs (non fungible tokens) generating a more efficient distribution system by reducing costs, improving profitability and allowing new distribution channels and use cases.
Trinity College Dublin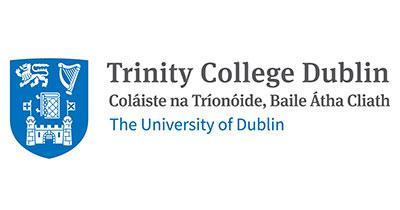 Trinity Executive Education offers programmes for individuals and customised programmes tailored to the specific needs of organisations. With a focus on leadership development, governance, ESG, digital transformation, innovation and business growth we Empower Leaders and Transform Organisations … For Good. Trinity Executive Education is strategic partner of the next FTE Innovation & Startup Hub Live event which will take place at the world-class Trinity Business School on 7 June 2022. During the event, Trinity Executive Education and Dublin Airport's innovation hub Future Factory will deliver a joint presentation exploring the unique and fruitful collaboration between the two parties.
Register to attend FTE Dublin 2022 today >>
TripAdmit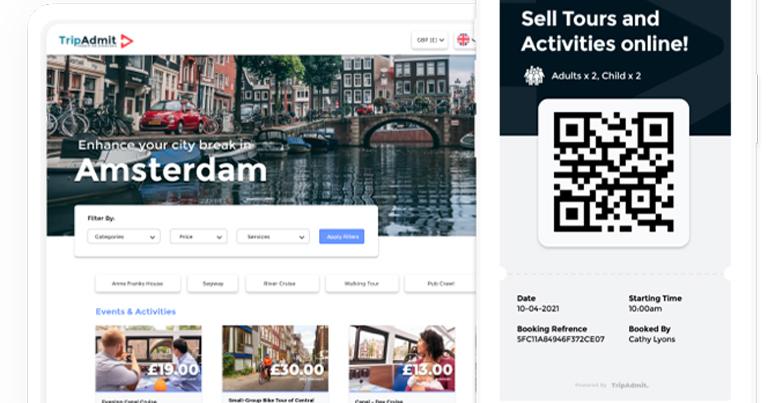 TripAdmit builds customised White Label and API solutions for airlines. With access to 400,000 activities in over 100 countries, from group to private tours, theme parks to hidden gems and much more. TripAdmit has everything and everywhere covered. Activities offer some of the highest commissions in travel. What makes TripAdmit different is that it allows airlines to directly onboard their own partners to earn even more ancillary revenue per customer. Its Airline Distribution Partner Network includes nine airlines flying 120 million passengers per year.
VeriFly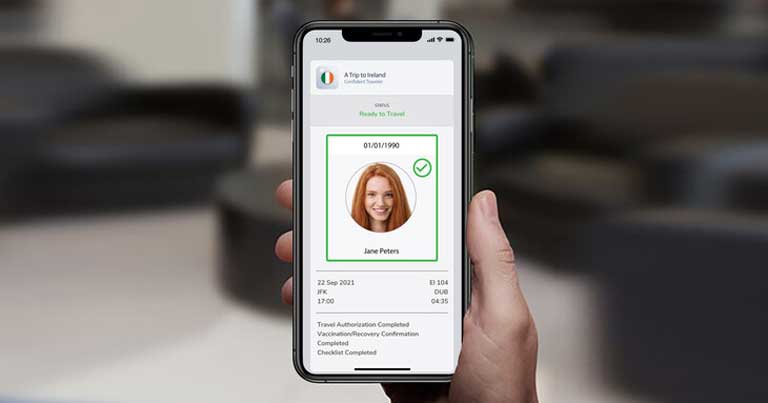 VeriFLY is developed and managed by the biometric authentication and identity assurance solutions provider, Daon. VeriFLY offers travelers a secure and simple way to confirm their destination's COVID-19 requirements. After creating a secure profile on the VeriFLY app, Daon verifies that the customer's data matches a country's requirements and displays a simple pass or fail message. This simple message streamlines the check-in and documentation verification process at the airport before departure. The app also provides travelers with reminders when their travel window is coming to a close or once their credential has expired.
Register to attend FTE Dublin 2022 today >>
STARTUP ZONE 
Avvinue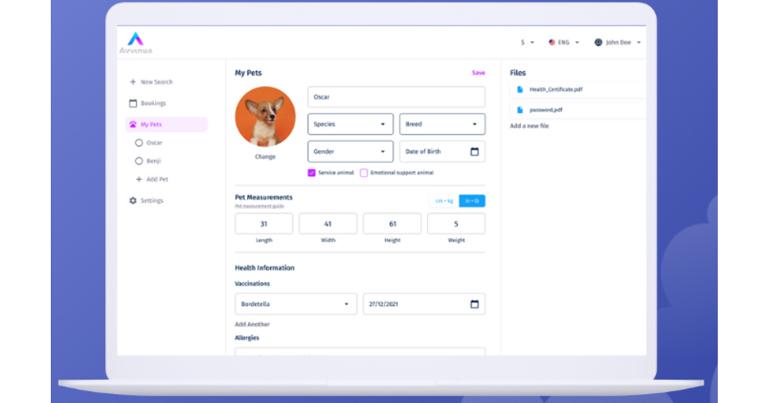 More than 37% of families travel with their pets which has increased 19% over the last decade, and the airline industry has not adapted to this change. Avvinue has launched the Pet Reservation System (PRS) for airlines to generate ancillary revenue and streamline the entire pet transportation process. The PRS system offers dynamic pet pricing RBDs, inventory management and a central warehouse for pet policies. Nicole Caba, Founder & CEO, Avvinue, will deliver a pitch on the new PRS system on Wednesday 8 June at 12:25pm.
DutyFreak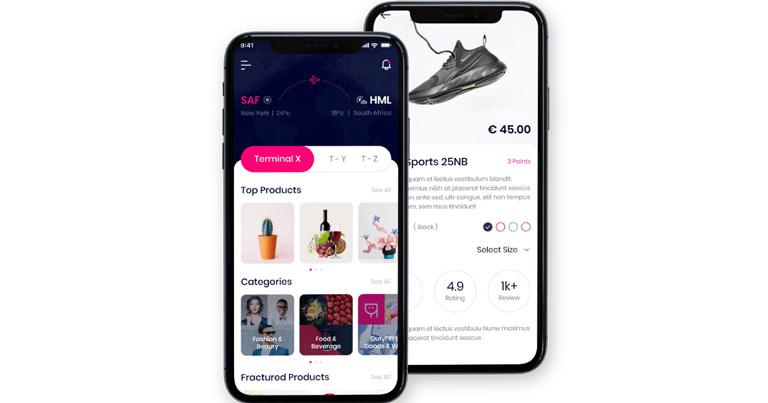 DutyFreak helps airport retail stores get more travellers through the digital reach throught the power of the DutyFreak App. Travellers can discover all available products to buy even before departure. The DutyFreak Marketplace App is designed to: increase visibility and reach of the store and products; help travellers experience and discover all shops; generate revenue increase through pre-order in addition to impulse purchases offline only. Meet the team at FTE Dublin to find out more about how the DutyFreak app can help and increase your travel retail business.
eTag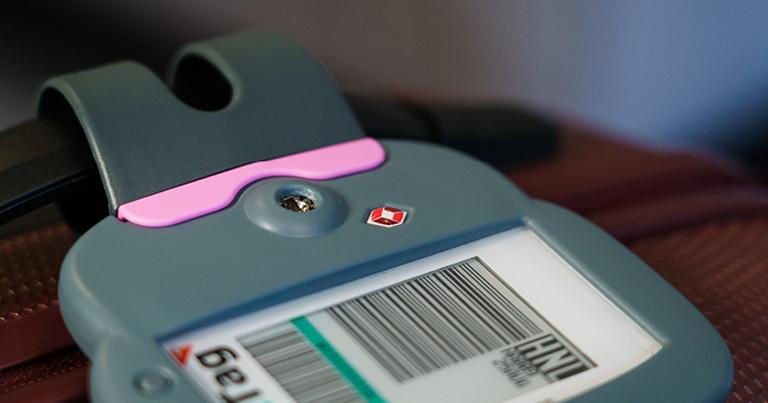 eTag is developed by Fast Travel Global Ltd, a British company founded in 2015. Designed to replace paper tags and be backwards compatible with all existing baggage handling equipment, eTag enables passengers to complete their check-in off-airport and arrive with bags tagged. The use of a bag drop machine is all that is required at the airport, minimising touchpoints and providing a COVID-19 secure experience. Airlines benefit from faster throughput of passengers and leverage of investment in bag drops as well as reduced incidences of lost bags given secure attachment and clean reads on all legs of travel. eTag stands out from its competitors with an ergonomic product that is designed to be functional and easy to use by passengers, and to deliver efficiencies for airlines while achieving the same or better results than paper tags. The only two-sided electronic bag tag, eTag can be fitted to any case and swapped in seconds using the TSA approved lock. It flips and flops just like a paper tag ensuring quality of read rates at all times. It incorporates the Green Schengen stripe for intra-European travel. The two E-Ink screens are written to via an airline's app (or the eTag app) using Bluetooth Low Energy providing a consistent read during all legs of travel. Powered by coin cell batteries that are hold safe and non-rechargeable, the eTag has a life of 3,000 screen refreshes or approximately 7 years. Built in RFID enables airlines to comply with IATA753. Designed to be purchased by passengers, eTag provides an ancillary revenue opportunity for Airlines. At a sub US$50 MSRP, eTag is designed for use by all types of travellers, delivering efficiencies for airlines by automating and outsourcing this last piece of the check-in process to passengers.
Register to attend FTE Dublin 2022 today >>
Nonna Lab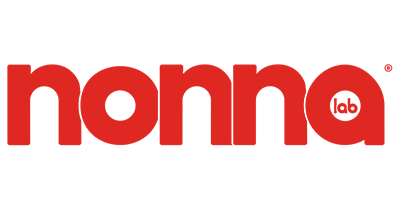 With more than $2 million raised, Nonna Lab is the biggest fundraising seed on the diatery supplement French market. The product Nonna Lab is presenting at the show is called Jetlag, a total new experience for passengers. Already in contact with several airline companies and travel retail shops, Jetlag will be a totally new experience.
Shabstec Limited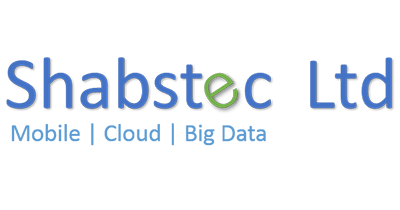 Shabstec provide products and service to the aviation market with specific focus on baggage, equipment and passenger solutions. The vendor focuses on helping its clients move towards a net zero carbon footprint. Shabstec also provide a systems integration capability for complex solutions. Shabstec is coming to FTE Dublib to announce a number of new products to the industry, including Rover – an autonomous electric cart which will greatly simplify future baggage processing. For example, HBS solutions will be integrated in a more sophisticated manner. Shabstec Tag for Life will greatly help airlines and airports achieve net zero targets while providing passengers with a much better customer experience.
Sim Local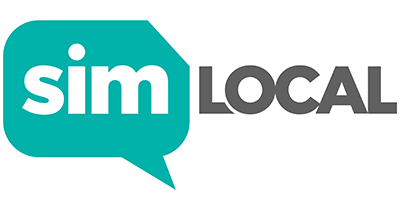 Sim Local was founded in 2011 and is one of the world's largest SIM providers in the travel sector with offices in Dublin, London and New York. Sim Local has a wealth of expertise across the telecoms, retail, and global travel industry, working with affiliate networks across the world and operating airport stores and vending machines providing local network bundles to thousands of intercontinental travellers each year. Its business caters to global travellers so they can stay connected and avoid expensive roaming charges.
SimpleVisa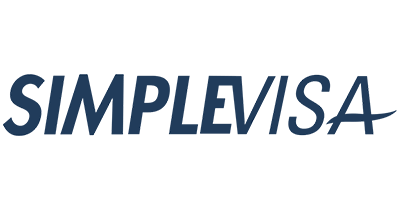 SimpleVisa helps travellers understand border crossing requirements, and process Electronic visas (eVisas) and travel authorisations (eTAs) on their behalf. With the upcoming release of the European union ETA requirements in 2023, 100 countries will require eVisas, including the USA, Japan, Turkey and more. This new and rapidly evolving reality of international travel leaves many passengers unaware of additional travel documents they need, until they are denied boarding at the gate. SimpleVisa's integrations make it easy for airlines to notify their customers of the required travel requirements and guide them through a friction-less application experience as an ancillary service.
Simtex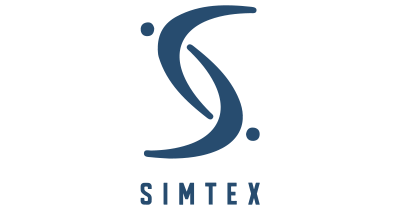 Simtex offers a unique B2B travel-tech solution, based on eSIM technology, which consolidates cellular providers in 190+ countries and provides affordable roaming data services to travellers in each of these destinations. In a few simple steps, travellers can select and purchase the optimal data package without needing a physical SIM card. Simtex provides a strong and stable internet connection in one easy, secure and accessible operation – just scan a QR code and connect.
Register to attend FTE Dublin 2022 today >>
ubiZense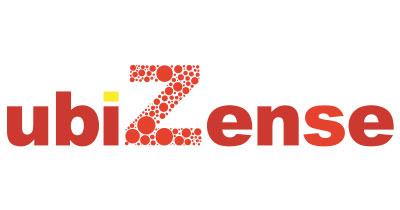 ubiZense is an AIoT company that leverages IoT sensors to monitor operations and uses AI to provide management insights to the users. ubiZense turns existing sensors, such as CCTV or GPS modules, into real-time tracking devices. The company provides solutions to track airfield operations in real-time and leverage AI to predict potential anomalies, e.g. flight delays. Identify turnaround events that may affect your OTP before they take place. Its award-winning solutions are trusted by Hong Kong International Airport and Cathay Pacific.
UnDelay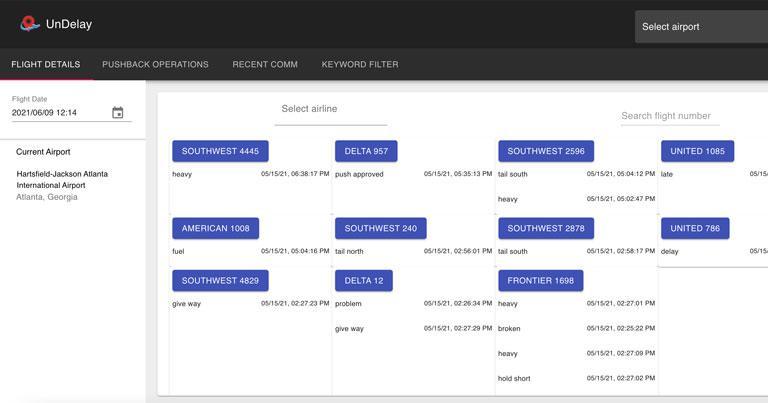 UnDelay strives to help airlines and airports reduce flight delays utilising AI and IoT technology. The company provides airports with APIs that help predict flight delays and increase customer enrolment in their rewards programmes. For airlines, UnDelay provides mobile and web applications that streamline communication process with advanced data aggregation and data science methods.
Wayfarer Points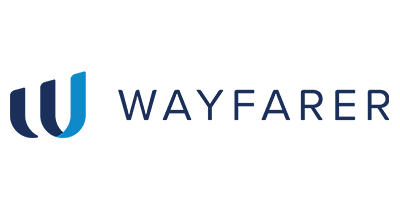 Wayfarer delivers a powerful and easy-to-use, plug-in SaaS-based platform for brands to use gamification and play to make customer interactions personal and entertaining, enhancing existing loyalty and marketing investments, with little or no IT resources required. Wayfarer's software solution enables delivery of significant short- and long-term benefits that see increases in brand loyalty, consumer, and passenger engagement and revenue.
Register to attend FTE Dublin 2022 today >>