The most innovative airlines, airports and startups were recognised for their efforts to deliver transformative thinking, new commercial and ancillary strategies, and customer experience excellence at the Future Travel Experience Dublin Awards ceremony. The winners across the four award categories, including the FTE Airline/Airport Transformation Power Lists EMEA, FTE World Ancillary Award, FTE World Airport Retailing Award, FTE Startup Innovation Award and the APEX Passenger Choice Awards, were announced during a presentation ceremony at the co-located FTE EMEA, FTE Ancillary & FTE World Airport Retailing shows, which took place at the RDS Dublin on 7-9 June.
The ceremony, kindly sponsored by Flyr Labs, kicked off with the FTE Airline/Airport Transformation Power Lists EMEA, which recognised the most transformative change enablers within the airline and airport industry in Europe, the Middle East and Africa for their outstanding efforts to lead how their organisation has embraced innovation in order to recover and thrive following the wide-reaching impacts of the COVID-19 pandemic.
The Power List judges were looking for individuals who are pioneering new approaches that have the potential to improve travel for passengers and make the industry safer, more efficient and commercially successful. A total of 20 leading figures from airlines and airports across the region were recognised for their achievements. Six of them were awarded with "Highly Commended" certificates, and a further six took home an "Outstanding Achievement" trophy, further to a voting process that was conducted through FTE Advisory Boards members, and other key trusted collaborators.
FTE Airport Transformation Power List EMEA 2022 – Outstanding Achievement
Emanuele Calà, Vice President Innovation & Quality, Aeroporti di Roma (ADR)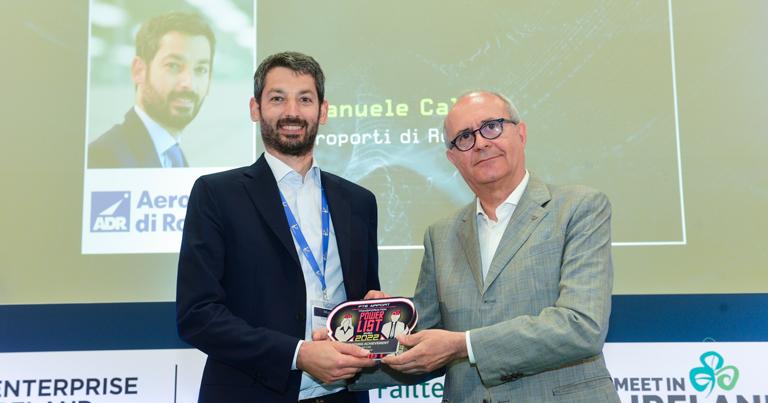 Emanuele Calà has been the Vice President of Innovation & Quality at Aeroporti di Roma (ADR) since 2016, guiding the quality turnaround of ADR and bringing the company to the top of the ranking of European airports in terms of passenger satisfaction and innovation. In July 2020, he championed the evolution of ADR's 'Quality' business division into 'Innovation & Quality', introducing a function dedicated to innovation for the first time in ADR's history. The new business unit has the strategic task of defining a new model of innovation by promoting the spread of innovation culture across the company, ensuring the development of a functional network to drive collaboration with startups and open innovation partners, and identifying innovation projects through the scouting of company best practices and new enabling technologies.
Sjoerd Blüm, Chief Information Officer, Royal Schiphol Group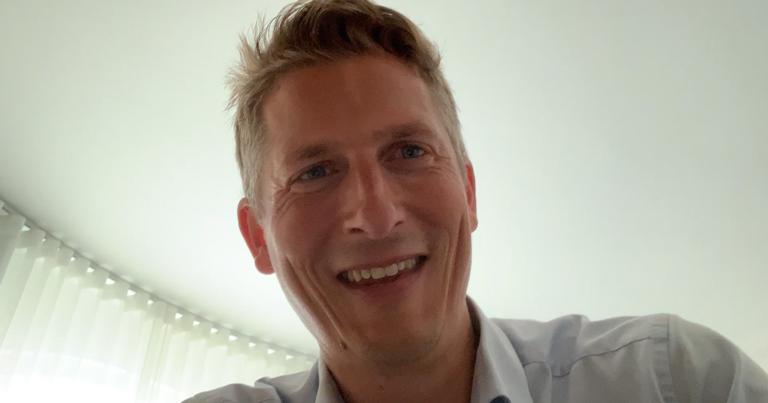 In the midst of the pandemic, Royal Schiphol Group laid out a future-looking vision to create a fully autonomous airport by 2050. In line with these ambitions, in February 2021 the airport group launched its new 'Autonomous Airside Operations' programme, which will see all airside vehicles be replaced by an interconnected fleet of autonomous, emission-free vehicles with all associated processes being automated by 2030. Since the inception of the 'Autonomous Airside Operations' programme, Royal Schiphol Group's ambitious vision has started to materialise in a series of trials and feasibility studies, including a project which observed how an autonomous baggage tractor can take baggage to the aircraft on the apron at Amsterdam Airport Schiphol, as well as trials of two TaxiBot towing vehicles that enable aircraft to taxi sustainably. As CIO for Royal Schiphol Group, Sjoerd Blum is responsible for leading the IT teams through Schiphol's digital transformation to becoming the world's best digital airport while keeping its daily IT operations running smoothly.
Ersin Inankul, Chief Digital & Commercial Officer, İGA İstanbul Airport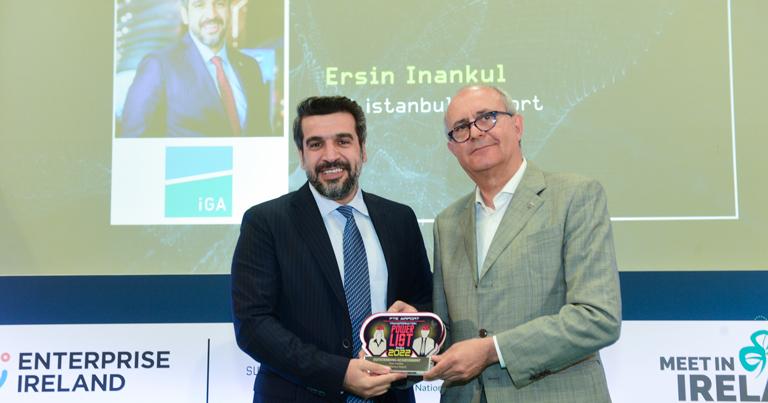 In April 2022, Istanbul Airport will mark two years since the "Great Move" – the successful transfer of operations from Atatürk Airport to the new mega-hub in just 33 hours. In line with its 'Smart Airport' concept, Istanbul Airport is committed to designing an end-to-end fully digital passenger experience that will take the digital customer journey to the next level, utilising touchless technologies, artificial intelligence, and biometrics. With the aim to design a low-touch passenger experience and optimise passenger processing at the airport, Istanbul Airport conducted a six-month biometric-enabled Proof of Concept (PoC) in partnership with Turkish Airlines, which showed a 30% reduction in boarding times. The airport has also created a cutting-edge data centre for all its IT services enabling information flow between the airport and its stakeholders. Leading these efforts is Ersin İnankul, whose current focus is on developing a new digital strategy for commercial activities at Istanbul Airport to understand a deep and detailed view of the airport's customer behaviour across all channels. He is developing a unique open commercial platform for technology-enabled collaboration with all related parties to enhance the services that are offered and improve the passenger experience, while successfully uniting technology with commerce.
FTE Airport Transformation Power List EMEA 2022 – Highly Commended
Karin Gylin, Head of Strategic Development and Innovation, Swedavia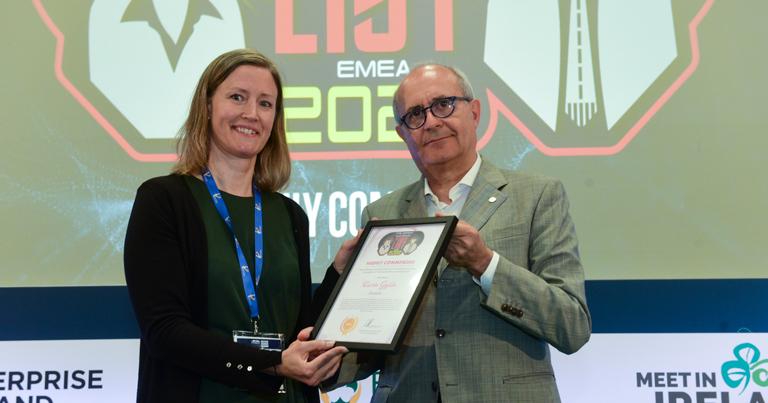 Amparo Brea Álvarez, Director of Innovation, Sustainability and Client Experience, Aena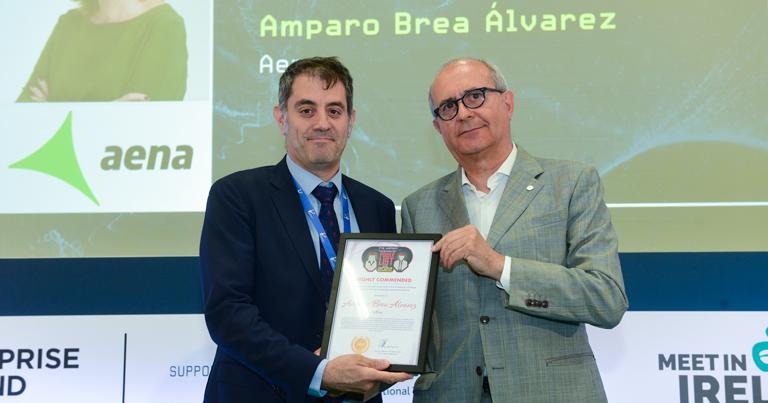 Suhail Kadri, SVP Technology & Innovation, Hamad International Airport
FTE Airline Transformation Power List EMEA 2022 – Outstanding Achievement
Charlotte Svensson, Executive Vice President and Chief Information Officer, Scandinavian Airlines (SAS)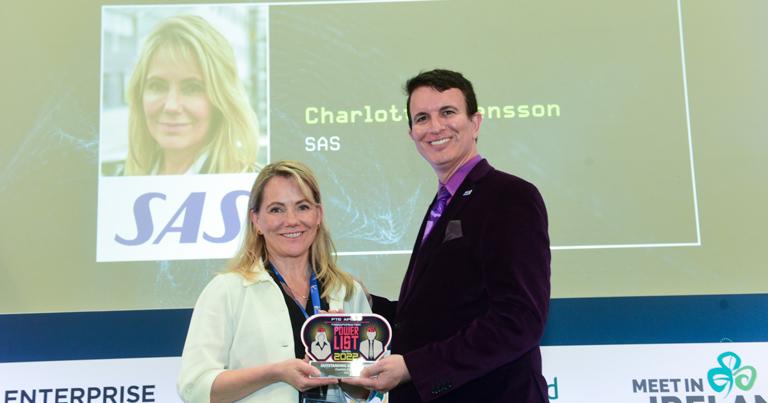 Charlotte Svensson was appointed Executive Vice President and Chief Information Officer (CIO) of SAS in February 2020 and has since driven the organisation's technological development and structure, in order to respond to future needs – a journey needed now more than ever before for the aviation industry. From the onset of the pandemic, Svensson was presented with the challenge to deliver on aggressive cost savings and increase speed in development, while driving the largest move within Digital & IT in the history of the company. She has successfully transformed SAS into an agile, value stream-oriented organisation, fully operational in the cloud. This has enabled the airline's focus on vital business development, putting the needs of the business at the forefront and at the same time drive an ambitious plan for cost decrease, by using frontrunner technology such as AI, machine learning, robotics and persistently challenging high-cost solutions. Moreover, to secure its long-term competitiveness, SAS has embarked on a major transformation plan – known as 'SAS Forward' – defined by digitalisation and sustainability.
Keenan Hamza, Vice President Technology Futures & Innovation, Emirates Group
Despite the difficult business environment, Emirates Group has continued to invest in the future of the company, while delivering innovative new customer services and ensuring the health and safety of its customers and employees. To help passengers navigate the varied and dynamic travel requirements around the world, the airline launched a digital COVID-19 travel information hub as a one-stop shop for information on emirates.com, while continuing its in investment in biometrics and touchless technologies with the launch of an integrated biometric path and touchless self-service check-in and baggage drop kiosks at Dubai International Airport. No stranger to delivering experiences and engaging with customers in the digital world, last year Emirates became the first airline to launch its own VR app on the Oculus store, while just this month it became among the first to experiment with NFTs (non-fungible tokens) and the metaverse to create unique experiences for its customers and employees. As Vice President Technology Futures & Innovation, Keenan Hamza is instrumental in shaping Emirates Group's technology and innovation approach, while also supporting the global aviation business through his involvement with the aviation and travel incubator, Intelak.
Serdar Gürbüz, Senior Vice President, Customer Solutions & Analytics, Turkish Airlines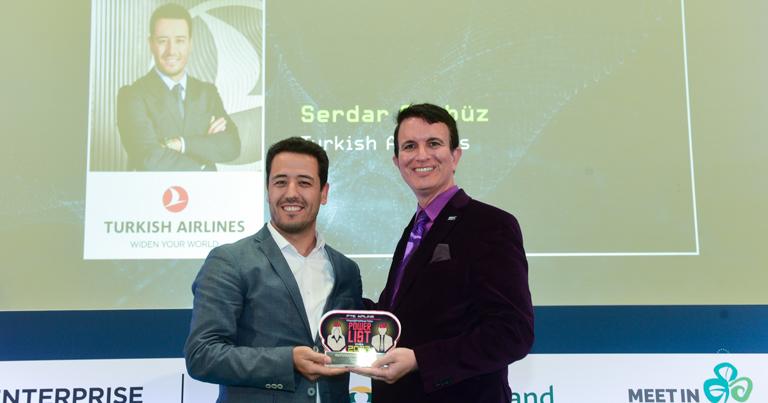 Turkish Airlines is continuing its digital journey that it embarked on in 2016 in order to strengthen its competitive position in the digital era. The airline's innovation team has been at the core of this transformation and has adopted a truly agile strategy firmly focusing on testing prototypes and creating an open innovation ecosystem through collaboration and strategic partnerships. To keep up with the rapid development of technology, in 2020 the carrier established a new company, Turkish Airlines Technology Inc., as a 100% subsidiary of Turkish Airlines, in order to contribute more to the Turkish aviation ecosystem and become a global brand in technology. The airline has also turned to the startup community to achieve innovation from the outside in and in June 2020 it launched Turkish Airlines Terminal, its new technology, innovation and startup platform to inspire next generation startups to test their products and services, develop potential collaboration and contribute to the startup ecosystem. In his role as SVP, Customer Solutions & Analytics, it is clear that Serdar Gürbüz is successfully driving the airline's digital transformation through digitalisation of processes, including self-service, biometrics, automation and robotics.
FTE Airline Transformation Power List EMEA 2022 – Highly Commended
Joel Goldberg, Chief Digital Officer, Wizz Air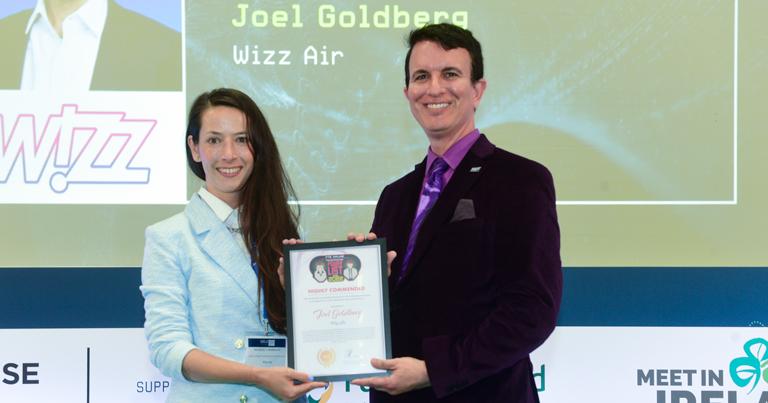 Georg Haraldsson, CCO / CIO, PLAY Airlines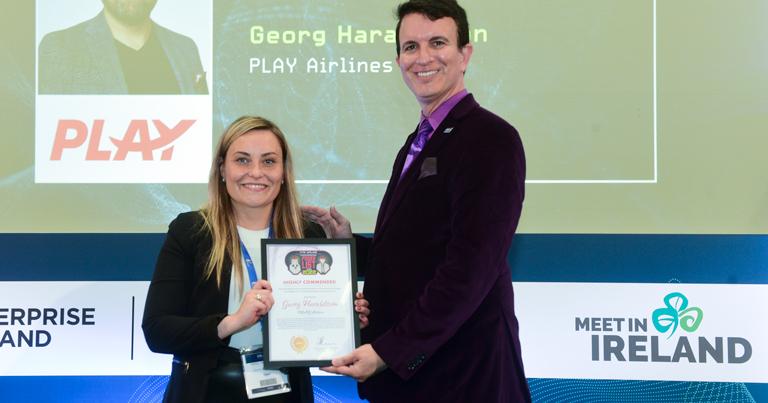 John Hurley, Chief Technology Officer, Ryanair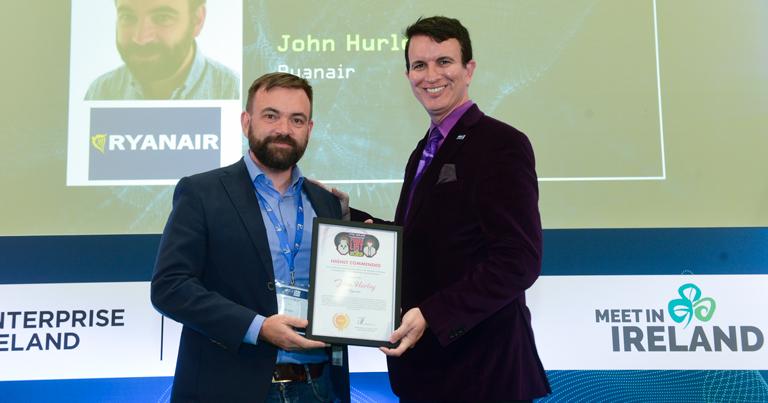 The Award ceremony then continued with the presentation of the FTE World Airline Ancillary Award, which recognised the most pioneering airline that has tapped into digital advancements to create new ancillary revenue streams across the end-to-end journey, and the FTE World Airport Retailing Award, which was presented to the most pioneering airport that has continually embraced technology to shape its airport retail proposition and drive commercial innovation.
FTE World Airline Ancillary Award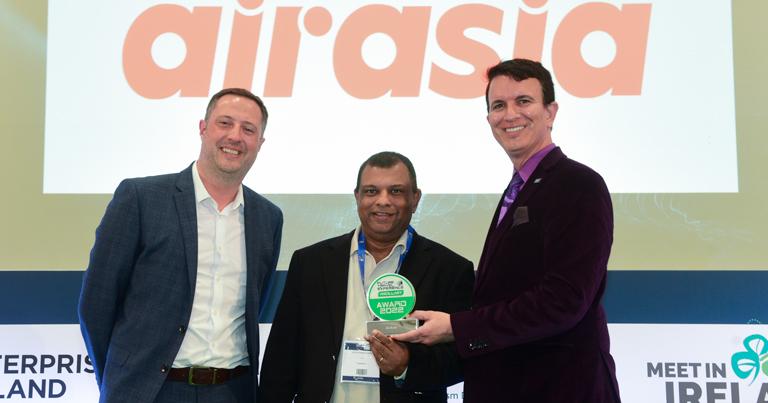 AirAsia was crowned the winner of the FTE World Airline Ancillary Award for its excellence in driving ancillary revenues at every point in the passenger journey. The carrier is going beyond that in recent years and is now transitioning into a digital travel and lifestyle company with over 20 products and services on its super app leveraging off each other including flights, hotels, food, retail, delivery, ride hailing and more.
FTE World Airport Retailing Award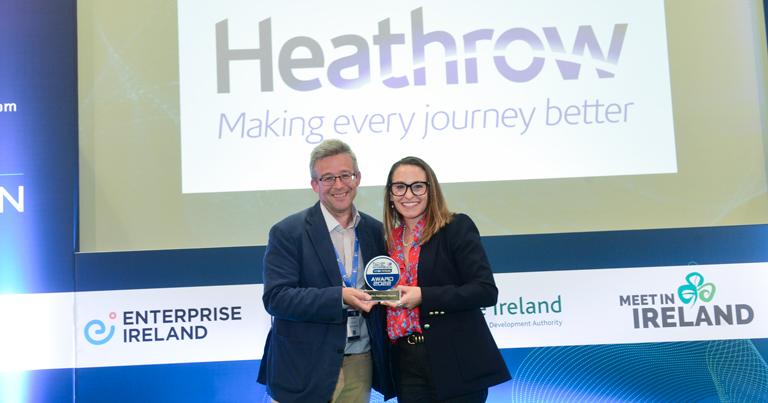 Heathrow Airport won the FTE World Airport Retailing Award for its efforts to merge the digital and physical world at the airport terminal. The airport's digital retailing efforts range from in-store digital and experiential experiences with brands and retailers through to mobile pre-ordering of F&B for passengers and digital marketplace efforts.
FTE Startup Innovation Award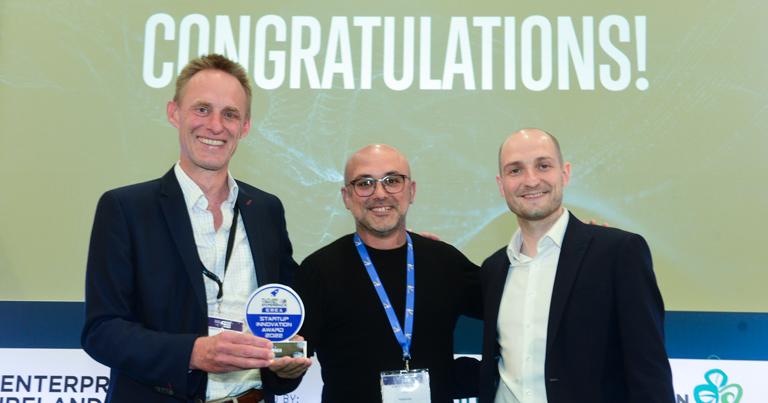 SimpleVisa was voted the winner of the FTE Startup Innovation Award. 11 startups in total competed for the accolade and each delivered a pitch during the FTE Dublin show, with SimpleVisa emerging as the winner after a vote by attendees. SimpleVisa aims to help travellers understand border crossing requirements, and process Electronic visas (eVisas) and travel authorisations (eTAs) on their behalf. SimpleVisa's integrations make it easy for airlines to notify their customers of the required travel requirements and guide them through a friction-less application experience as an ancillary service.
Winners of the 2022 APEX Passenger Choice Awards were also announced during the show.