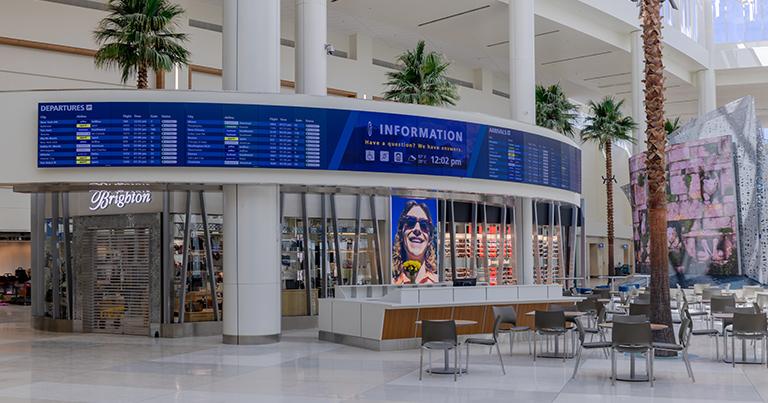 Greater Orlando Aviation Authority (GOAA) and Synect have debuted an innovative automated visual communications system to engage and assist passengers in Orlando International Airport's new Terminal C. The informational communications programme includes creative custom video from the Central Florida region displayed alongside dynamic, automatically updated travel information throughout the airport.
"From the beginning, GOAA and the entire Terminal C team were striving to build the best facility and deliver the best passenger experience possible," said Brian Engle, Director of Customer Experience, GOAA. "Through our collaboration with Synect, we are giving passengers all the information they need, when and where they need it, to make their journey as smooth, engaging and delightful as possible."
The system demonstrates the future of visual communications at the airport, blending calming, memorable visuals that create a distinct sense of place with immense operational benefits.
"The Orlando International Airport's Terminal C is a flawless example of how visual communication can transform airport communication and the passenger journey," said Yahav Ran, CEO, Synect. "We are grateful to the Greater Orlando Aviation Authority for their ongoing commitment to innovation along with their purposeful use of content and technology to delight passengers while helping them navigate the airport environment."
The custom videos give passengers the information they need, when and where they need it. Dynamic, automatically updated flight information pulled from airport management systems is blended alongside localised visuals. From flight information display (FIDS) to gate, baggage, concessions information, wait times, walk times and more, the new Terminal C informational content helps move departing passengers from ticketing to gates and arriving passengers from gates to ground transportation with ease.