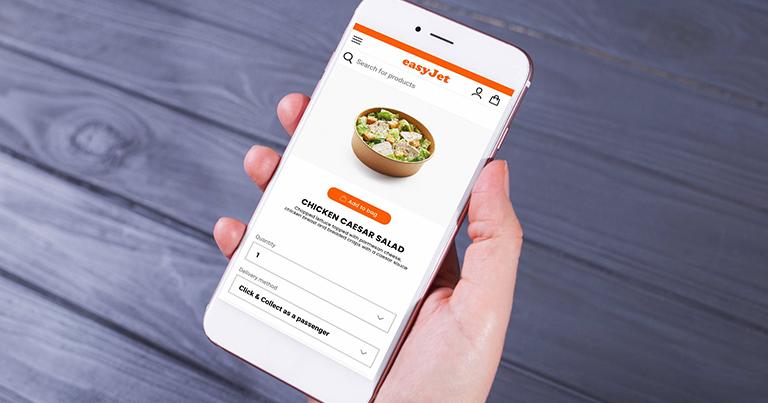 easyJet – winner of this year's FTE World Airline Ancillary Award, presented during the co-located FTE EMEA and FTE Ancillary & Retailing events in Dublin – has selected Omnevo as its partner for ancillary e-commerce. The airline will roll-out a re-imagined pre-order and pre-select offering across its 'Eat, Drink, Shop & Duty Free' range in the first phase this autumn, with further ancillary offerings such as destination experiences, home delivery, and expansion of retail content into a full marketplace approach.
Working closely with dnata and Retail in Motion, Omnevo will leverage its e-commerce suite and understanding of ancillary e-commerce to deliver premium passenger experiences and revenue growth.
"Omnevo's cutting-edge e-commerce technology and expertise in the ancillary space will help us to enhance our customer experience and revenue streams," said June Fisher, Head of Inflight Retail Partner Management, easyJet. "We are confident that this partnership will bring significant benefits to both our passengers and our business."
Simon Cox, Director of Inflight Retail, easyJet, added: "Omnevo's ability to work with a variety of clients with different operational needs was a key factor in our decision to partner with them. We believe that their unique approach to digital retailing will help us to meet the needs of our customers and continue to drive our business forward."
The partnership marks the beginning of a long-term collaboration between Omnevo and easyJet to create a seamless, user-friendly ancillary & retail e-commerce experience for the airline's customers.
"We're delighted to welcome easyJet," said Paul Bilham, VP of Sales, Omnevo. "They are well-positioned to leverage the current recovery. We're witnessing compelling signs of the market's resurgence, with strong momentum, and it's encouraging to see more airlines like easyJet embracing collaborations that seamlessly integrate with their existing systems."