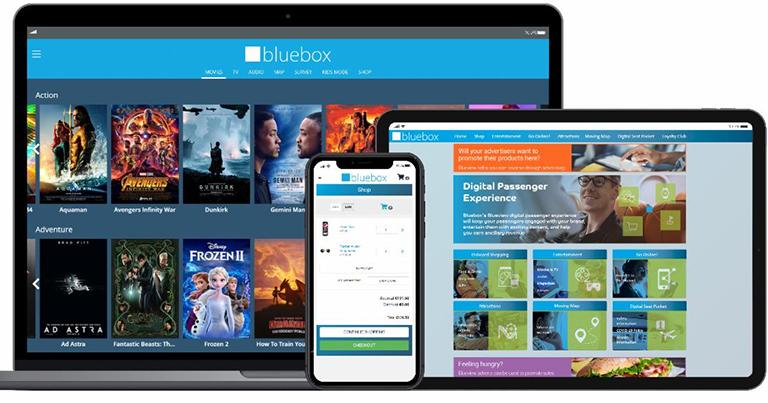 AirJapan – All Nippon Airways' (ANA) new airline brand for medium-haul international routes – will deploy the Blueview digital passenger services platform from Bluebox for onboard retail and inflight entertainment on its widebody fleet. AirJapan intends to begin operating flights in February 2024.
"Our focus since we launched our new brand has been our concept of 'Fly Thoughtful' and this new service offers our passengers the freedom to make purchases when they wish from the convenience of their own seats and the familiarity of their own devices," said Hideki Mineguchi, President, Air Japan. "It is another new service we have added to our product since our brand launch that embodies our innovative spirit and will ensure that once we start flying, our passengers have an outstanding experience of flying with us."
The Blueview onboard retail solution will allow passengers to use their own devices to order items from AirJapan's food & beverage menu and retail catalogue. Hosted on the Bluebox Wow portable wireless system, Blueview will also deliver an engaging IFE experience with passengers able to stream content to their own devices. The IFE content will be tailored to the markets served by AirJapan.
"We are so pleased we are supporting AirJapan provide guests order-to-seat and IFE services on Blueview – both empowering and entertaining passengers onboard," said Kevin Clark, CEO, Bluebox. "We are committed to providing the most flexible solution on the market with the many benefits of a digital inflight experience for passengers in any cabin and operators of any business model and route network."