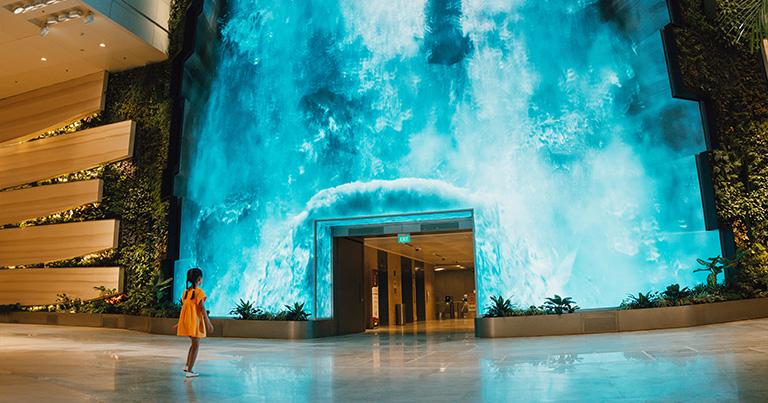 Changi Airport (a Headline Partner of FTE APEX Asia Expo, 8-9 November 2023, Singapore) has fully reopened Terminal 2, following three-and-a-half years of expansion works.
A host of new attractions and facilities, as well as new retail and dining concepts, "elevate the Changi Experience to new heights" and restore four-terminal operations.
"Changi Airport has always been pushing the boundaries of airport service and innovation, while staying ahead of the latest trends in digital as well as retail and dining offerings," said Mr Tan Lye Teck, Programme Director for the Terminal 2 Expansion Project, Changi Airport Group. "With T2, we sought to enhance the passenger experience, bringing together a modern terminal inspired by nature, with immersive digital experiences, innovative technology, as well as transformative retail and dining concepts that create a sense of place. This expansion project augments Changi's handling capacity, allowing us to serve more passengers in the years ahead. We hope T2 will set a new benchmark for customer service and delight among airports. And we hope every user will find great pleasure and discover wonder whenever they travel through T2."
T2's design philosophy is guided by a nature-inspired theme, with key touchpoints being transformed within the terminal. From ceiling designs to wall finishes mimicking natural landforms to the choice of carpet patterns and horticulture displays, elements of nature are seamlessly incorporated throughout the terminal.
At the heart of T2's departure hall is a 14m-tall digital display, dubbed 'The Wonderfall'. Meanwhile, inside the departure transit area, a brand-new garden – Dreamscape – has an array of plants amid a meticulously landscaped backdrop, brought alive by a 'digital sky' which changes its hues depending on the time of day.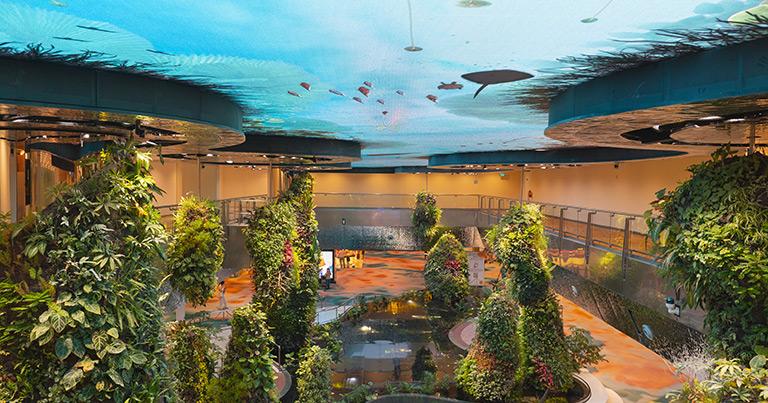 Fast and Seamless Travel (FAST) zone doubles automated check-in and bag drop
The T2 expansion project has added more than 21,000sqm to the terminal building to support additional infrastructure, new systems, and more retail offerings. With a central common-use Fast and Seamless Travel (FAST) zone, the number of automated check-in kiosks and bag drop machines have almost doubled. The immigration halls have been expanded to support additional automated immigration lanes allowing more passengers to be served at any time.
T2 is also the first terminal in Changi to have automated Special Assistance Lanes for persons with disabilities and young children at both arrival and departure immigration. A new early baggage storage system has also been installed that is fully automated with the capacity to handle up to 2,400 bags.