Powered by:

The FTE Baggage Innovation Working Group (BIWG) Community App is a unique platform, enabling day-to-day engagement between our members all-year-round. This community helps champion the incredible progress being made by our partners and members, supporting collective industry advancement efforts and taking the BIWG to the next level. The platform also serves as a central resource covering the latest BIWG news announcements, exclusive articles, meeting schedules, live sessions, and recordings. This easy-to-use system ensures you have access to all the information you require in one place, enabling you to make the most of your membership.
FEATURES
A place to share information & learn.
Ask questions, identify best practices, get feedback on what works and what doesn't, come up with industry solutions together.

Connect with other baggage experts. A single place for the BIWG community to meet and connect, all-year-round. Arrange meetings or try the live chat feature and connect with thought leaders about the challenges they're facing and find solutions together.

Extend your networking circle. The BIWG community allows you to continually connect with like-minded people in the baggage sector using AI-powered networking capabilities.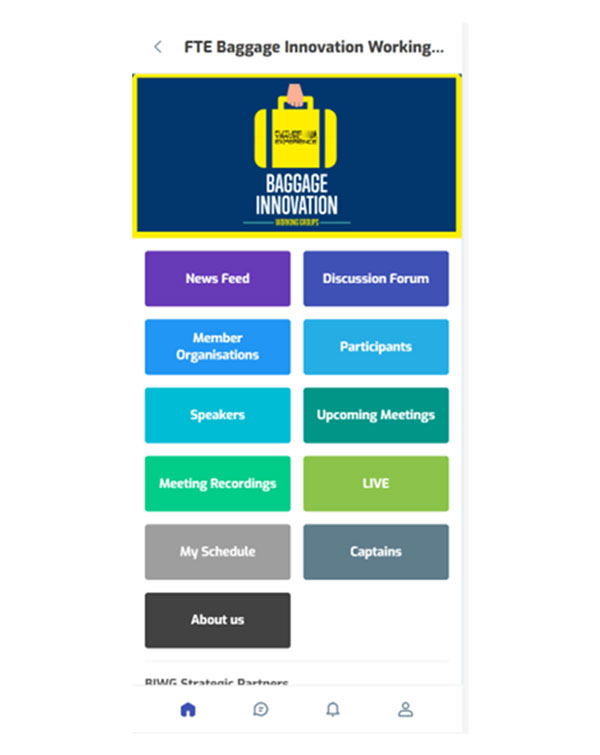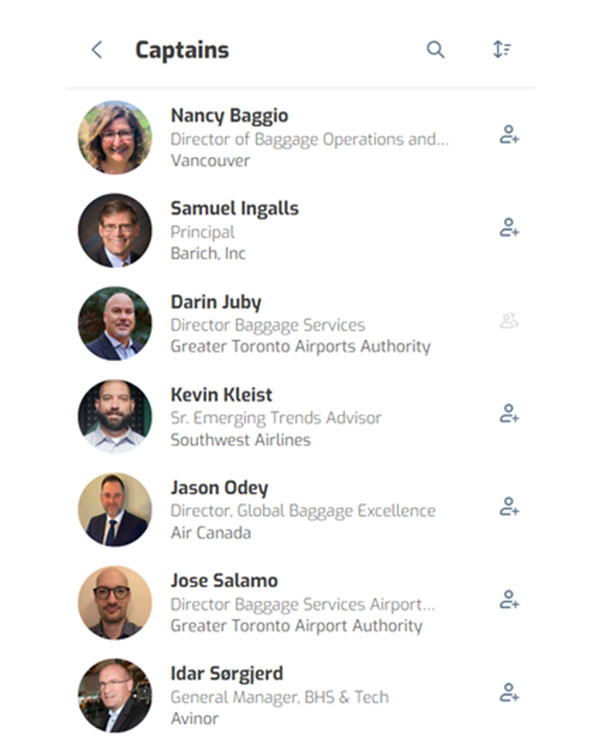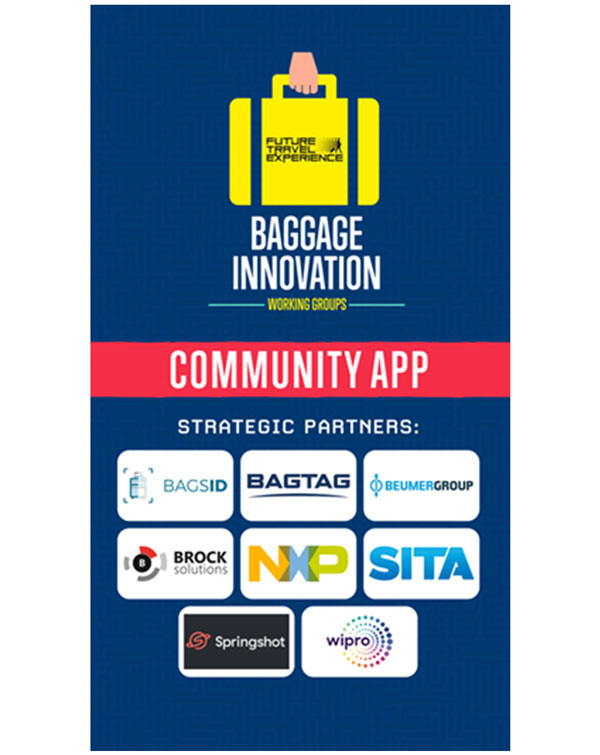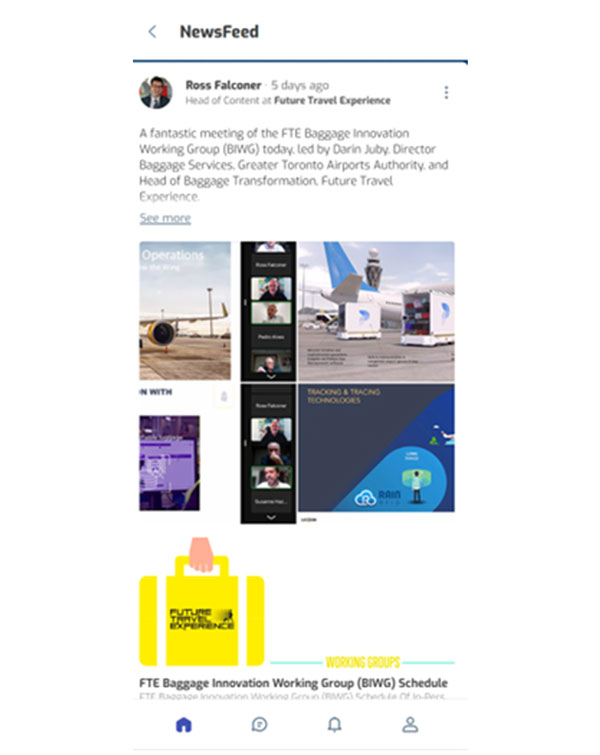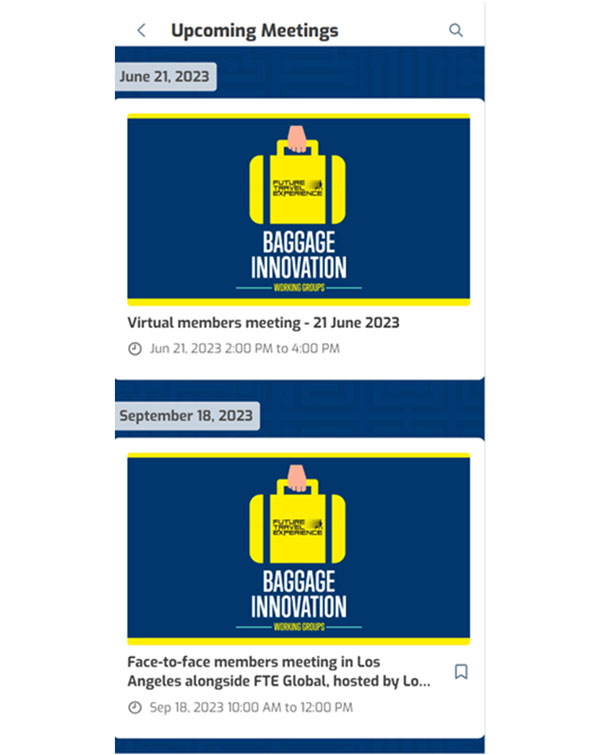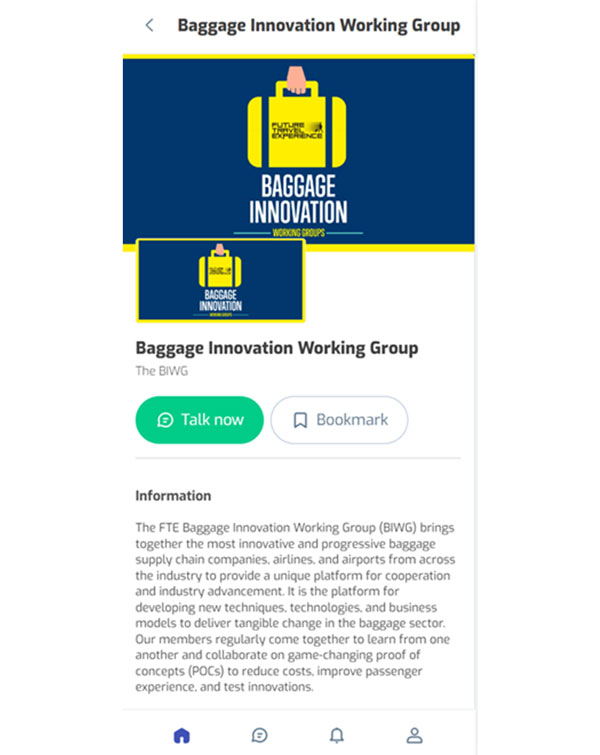 ---
MEMBERSHIP ACCESS & PACKAGES
A welcome email including app login details will be sent to you and your team upon joining the BIWG. You can then create your dedicated company showcase promoting your baggage solutions, products, and services. Your membership status will dictate the level of showcase available. All members will be able to upload general company information including company logo, contact details, informative links, and documents. In addition, the following elements will be enabled for the top-level memberships.
Additional showcase benefits:
BIWG Strategic Partner
Video Header
Advertisement
Background Image
BIWG Airport Lab Network Partner
---
BIWG COMMUNITY APP FUNCTIONALITY
News Feed – A social media-style newsfeed that allows community members to share their news and updates.

Discussion Forum – Encouraging open dialogue between members on set topics, inviting participants to chat and exchange knowledge within conversation groups.

Member Organisations – Use our 'Member Organisations' widget to access the directory of all members showcasing their baggage solutions, products, and services. Scroll at your leisure or search/filter to learn more and explore the resources available.

Participants & Captains – Under the 'participants' and 'captains' widgets you can find a full list of individual members to connect with. Once connected, members can interact daily. The platform conveniently stores all contacts under the 'My Networking' tab, it's one simple click on the correct individual and you can text chat, share files, start a video call and even create a group with other participants you are connected with.

Speakers – Browse, search, and filter the list of speakers confirmed to participate in the latest BIWG meetings. Learn more about each by clicking to view their biography, and to see which session(s) they will join.

Upcoming Meetings – View the upcoming meeting agenda, including both virtual and in-person planned meetings. Add sessions to your own schedule to keep track of what features you wish to attend.

Meeting Recordings – A directory of all past meeting recordings for you to catch up on at your own convenience.

LIVE – Any live meetings, roundtables, and webinars are available to view here.

My Schedule – Your own personalised diary to help manage your time. Featuring the meetings you have added from the agenda, as well as meetings you have confirmed with your fellow members. Members can use this feature to block out their meeting availability, track pending meeting requests, and view contacts they've connected with.

Export all sessions and meetings to your personal online calendar (Google, Outlook etc) or download as a PDF for printing and bringing along with you.

About Us – Find out more about the BIWG.