Play your part in transforming the baggage experience and build upon the ideas forged by senior executives at Greater Toronto Airports Authority, Air Canada, Avinor, Southwest Airlines, Pittsburgh International Airport, Wizz Air, BIAL, AirAsia, Virgin Atlantic and more
---
The FTE BIWG is a balanced and well moderated forum that enables industry discussions giving opportunities for the industry to test and trial new innovative solutions.
Our platform enables industry experts to share their ideas and solutions. These are tested in real-world environments to obtain critical insights and identify both opportunities and risks, which are then be shared within the industry to improve the baggage experience. In addition, the BIWG creates an environment to try new ideas that may not always be available to industry players, so they have tangible outputs to help build out a business case or take back to their organisations to showcase operational benefits.
The Working Groups focus heavily on the future of baggage. We aim to identify and act upon the opportunities to deliver positive change in the years ahead. This effort will complement the work already undertaken elsewhere in the industry, which often focuses on the here and now.
FTE is uniquely positioned to do this, having built an unparalleled aviation network connected through both physical and virtual events. These events provide a platform that elaborates on challenges finds solutions and delivers learning back to the industry.
FTE takes working groups from being a talking shop with limited networking opportunities to a place where challenges are answered with real-life project implementations.
The Baggage Innovation Working Group (BIWG) takes FTE on a new journey. The company steps up to a servant leader role in the aviation space. This role is all about enabling the industry to move forward in key areas, develop best practices, and demonstrate technological advances.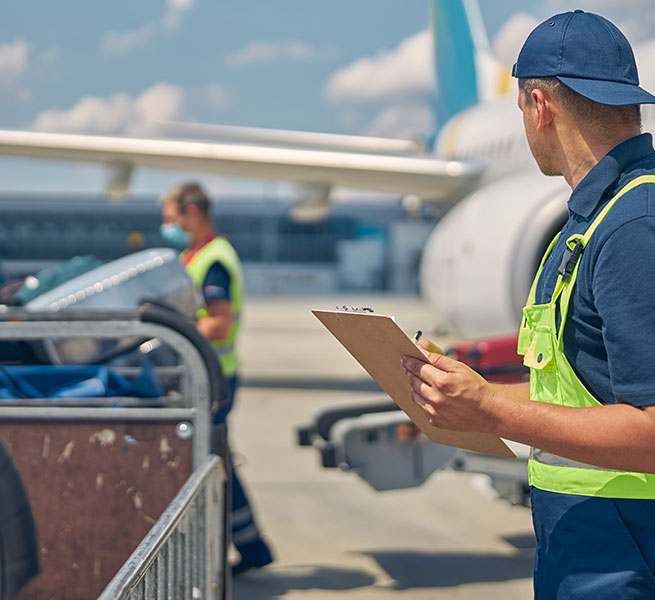 Giving all stakeholders an equal voice
Recognising customer value
Embracing digital transformation
Promoting solutions to key baggage challenges
Future Travel Experience (FTE) has been at the forefront of driving innovation and championing industry progress since it was founded in 2006, and is committed to not just talking about industry change through our acclaimed events, media & industry change efforts but also making that change happen day-to-day.
The launch of the FTE Baggage Innovation Working Group was largely inspired by the success of the FTE Business Model Transformation Think Tank, which brought together senior figures from across the industry to collaborate and help tackle long-standing industry challenges.
The FTE Business Model Transformation Think Tank, involving senior executives from Pittsburgh International Airport, Wizz Air, Bangalore International Airport Limited, AirAsia and Virgin Atlantic identified baggage as an area that should be targeted for improvement. As part of the Think Tank project, the FTE team launched an international crowdsourcing effort which brought together innovators from across the industry, who shared their own ideas and visions on how baggage approaches could be transformed. Andrew Price, former Head of Baggage Transformation, FTE & former Head of Global Baggage Operations, IATA, along with Barich, Inc. Principal Samuel Ingalls, provided invaluable feedback on all of the submissions and integrated some of the brightest ideas into the Think Tank vision, which was presented to our original Think Tank team members and the FTE APEX Virtual Expo audience in May 2021.
These meetings brought together hundreds of innovators from across the industry to address four core topics: Advancing off-airport baggage collection, check-in and delivery; Simplifying baggage infrastructure and processes at the airport; Unlocking opportunities presented by modern baggage messaging; and Creating new commercial models for new baggage approaches.
The key outputs during our pilot phase of the programme (2021) were: • Compliance, Clarity, Consistency, Convenience and the Customer • Baggage business models • Sustainability and green operations • Cost reduction • Effective operations
In keeping with FTE's crowdsourcing efforts to date, we continue to invite the brightest minds in the baggage sector to participate in these Working Groups.