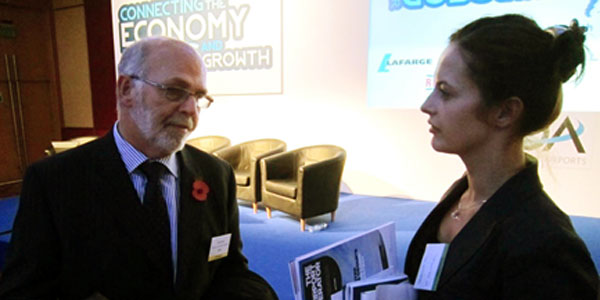 London Hilton Metropole was the venue for the Airport Operators Association Annual Conference and Exhibition, for which the expo is managed by FTE's parent company, PPS Publications. The high-quality meeting brought together more than 20 leading speakers, including Jim French, CEO of Flybe, who outlined what his "dream airport" would look like to FTE's Magdalena Fas.
'Hassle factor'
As the largest domestic airline in the UK, Flybe's flight times are generally short, but French explained that passengers are deterred from flying because of the "hassle factor" involved in passing through an airport.
"I am a great believer that we need to keep minimising the entry barriers for our customers," he said. "Due to legislatory demands and time needed to satisfy them, due to distances involved in reaching the airport etc, many choose not to fly and take a train or car instead, particularly for shorter distances. I call it the 'hassle factor' and Flybe wants to take it away."
More self-service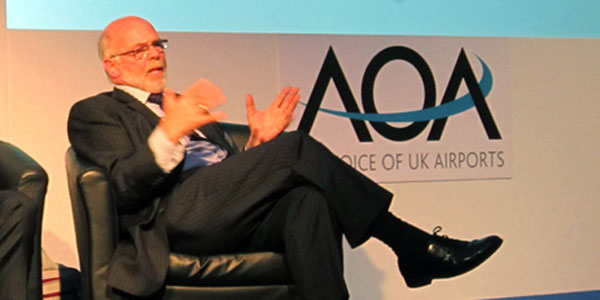 So, how does French think this 'hassle factor' can be overcome? The answer, he says, is to focus on speeding up processing at known bottlenecks and to invest more in self-service.
"At the moment, time spent at an airport preparing for a domestic flight can be anything up to double the time spent in the air," he explained. "We need to make flying as slick and as fast as before.
"I'll tell you what my dream airport looks like: don't put in an extra 40 check-in desks, put in 40 security checkpoints instead. Make people independent – they can check-in at home, they can tag their own bags. All they have to do at the airport then is go through security."
Although French referred to it as a "dream" airport, he was keen to point out that some of these initiatives are already being employed, proving that faster processing and passenger empowerment are achievable. One such example, he said, is self-tagging.
"Anything that speeds up the airport experience has a great value and bright future, and self-tagging surely does," he continued. "Flybe supports initiatives such as Billund Airport's home-printed bag tags, and you will see more of those being promoted directly by the airline."
Flybe's approach towards innovation to improve the passenger experience is certainly a refreshing one, and if more airlines and airports are willing to follow this lead and show a willingness to take a few risks in the name of improving air travel, the 'dream airport' may not be as far away as we think.
The 1
st
FTE Europe Conference, which will take place at ACI Airport Exchange in Amsterdam from 26-28 November, will include a session entitled: 'What should the airport of 2020 look like and how should it be built?'. Speaking organisations include Gatwick Airport, Fentress Architects and Amadeus.
» View the 1st FTE Europe Conference programme