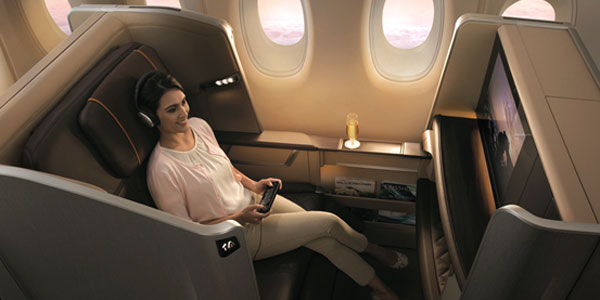 Singapore Airlines has introduced an upgraded inflight entertainment (IFE) system as part of a major onboard upgrade. It will initially be available on the new Boeing 777-300ERs, which will begin to enter service in September, before later being added to the new Airbus A350s.
The airline has labelled the new KrisWorld IFE system, which is based on a Panasonic Avionics hardware platform, the "world's most advanced inflight entertainment system".
It features larger LED screens and video touch-screen handsets across all classes. The screens will increase from 23 to 24 inches in First Class, from 15.4 to 18 inches in Business Class and from 10.6 to 11.1 inches in Economy Class.
Personalised offering
Customers will be able to browse through more than 1,000 on-demand entertainment options using the intuitive touch-screen interface.
A Notification Centre on the KrisWorld dashboard contains information relevant to the flight, reducing the number onboard interruptions and allowing passengers to watch movies uninterrupted. It also offers recommendations based on passengers' preferences.
Tan Pee Teck, Singapore Airlines' Senior Vice President Product & Services, said: "We are constantly looking to improve the inflight entertainment experience for our customers. Last year, we introduced Internet and mobile data connectivity services, and with this next-generation KrisWorld, customers can expect advanced hardware, an innovative yet intuitive user interface and a wide selection of thoughtfully curated content to suit our customers' preferences and prevailing trends."
As part of the cabin upgrade, Singapore Airlines has also developed new seats for all three classes.  The focus is on providing more personal space and comfort for passengers, while the First Class product also offers ambient lighting options.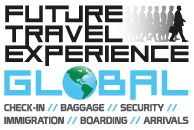 As part of the new 'Up in the Air' conference stream at FTE Global 2013, which will be held in Las Vegas from 4-6 September, Mary Kirby, Editor-in-Chief of Airline Passenger Experience magazine, will host a session entitled 'How will IFE&C evolve and how will stakeholders need to adapt to this fast-moving landscape?'. The session will include presentations from Air France KLM, Japan Airlines and Global Eagle Entertainment.
» View the full FTE Global 2013 'Up in the Air' conference program
» Register to attend FTE Global 2013