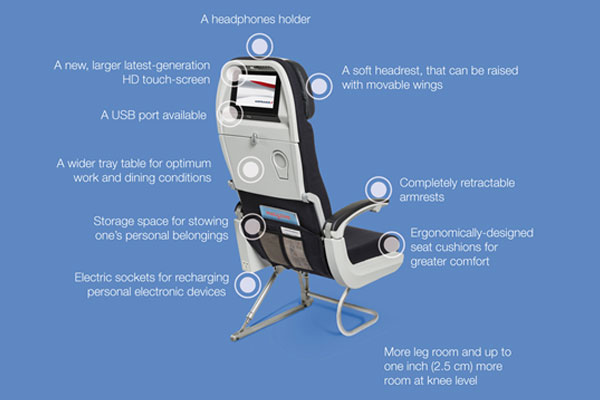 Passengers flying long-haul with Air France will soon have access to electrical sockets, USB ports and improved in-flight entertainment (IFE) as part of the airline's Economy and Premium Economy class upgrade.
In its first major change to Economy and Premium Economy seating in 10 years, the airline will install nearly 10,000 new seats on 44 long-haul aircraft between June 2014 and July 2016.
To recharge personal electronic devices such as smartphones and tablets, two electrical sockets will be installed for every three seats, while each seat will also have a USB port. The seat will also offer more legroom and wider headrests, while the individual seatback IFE screens will be larger and higher definition than the current offering.
'Best&Beyond'
Air France will unveil its Business class upgrades in January 2014, while the full details of the Best&Beyond project will be released in April 2014.
Bruno Matheu, Chief Officer – Long Haul Passenger Activity, Air France, said: "Best & Beyond is an emblematic Transform 2015 project, representing an investment of €500 million in new products offered by the company. Its ambition is to be at the very best level in terms of products and make a difference with optimum attentive customer service."