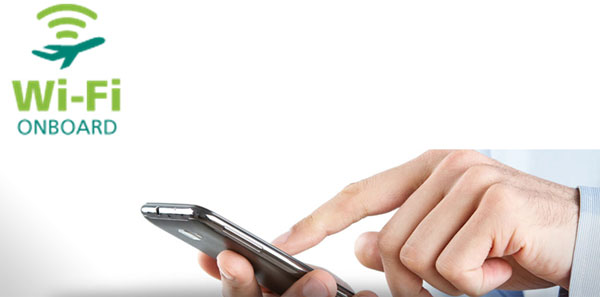 Irish flag carrier Aer Lingus has permanently added mobile phone and Wi-Fi connectivity onboard its A330 services between Ireland and the US, following months of successful trials.
The adoption of the services – which have been provided by Panasonic Avionics, AeroMobile and Deutsche Telekom – enable passengers to connect to Wi-Fi via their own personal electronic devices and use SMS services and mobile data on their mobile phones.
Aer Lingus Chief Commercial Officer Stephen Kavanagh said: "Aer Lingus is at the forefront of in-flight connectivity. Our aim is to enhance our customers' Aer Lingus experience – this is yet another choice that we're offering to achieve that.
"Having direct Internet access on long-haul flights to cities such as New York, Boston, Chicago and San Francisco will be of huge benefit to our customers, in particular business customers."