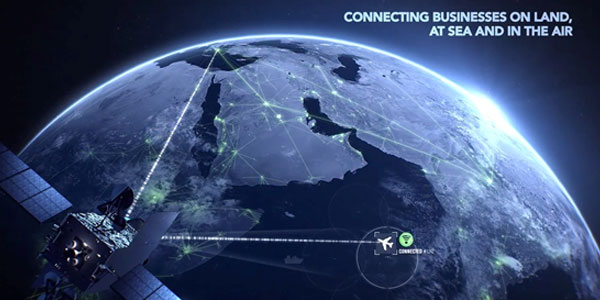 Inmarsat has successfully launched the first of its Global Xpress (GX) satellites (Inmarsat-5 F1), bringing high-quality, office- and home-like wireless in-flight connectivity another step closer. This is the first of three satellites that will be launched as part of the GX constellation network.
Rupert Peace, CEO of Inmarsat, said: "The successful launch of this first Inmarsat-5 satellite is a major landmark on our journey to deliver the world's first globally available, high-speed mobile broadband service. We are on schedule to achieve full global coverage by the end of 2014.
"The Inmarsat-5 generation is, by some distance, the fastest satellite development programme in our history. This is an extraordinary achievement and I would like to pay tribute to the skill and expertise of Inmarsat's engineering teams and all our employees involved in the design, development, manufacturing, testing and launch. It is their dedication, alongside the outstanding support we have received from our manufacturing and launch partners – Boeing and ILS – which has helped deliver such a successful outcome."
Under an agreement signed in 2012, Honeywell is working with Inmarsat to provide in-flight global connectivity services to airlines. Honeywell will exclusively develop, produce and distribute the onboard hardware that will enable airlines to connect to the Global Xpress constellation network and offer their customers high-speed broadband onboard.