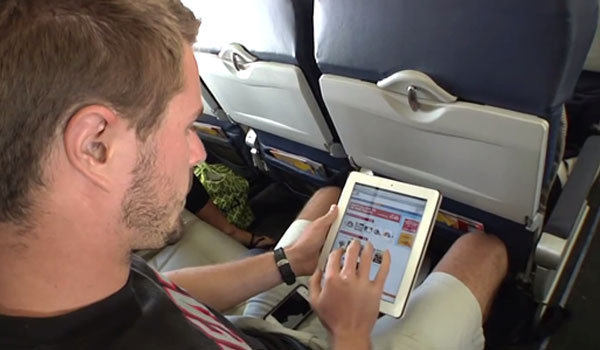 Southwest Airlines and DISH have announced that the 'TV Flies Free' campaign will continue throughout 2014, meaning passengers will continue to have access to live and on-demand TV while onboard.
Passengers can use their own personal electronic devices (PEDs) to connect to the onboard Wi-Fi (which costs $8 per day) and then access the streaming service, which includes 13 live channels and 75 on-demand television programmes.
Kevin Krone, Southwest Airlines' Chief Marketing Officer, said: "Southwest is in the business of providing exemplary customer service and this partnership with DISH has been very popular with our customers."
Since the FAA changed its rules regarding the use of PEDs in-flight, content streaming on personal devices has increased by 20% across Southwest's flights.