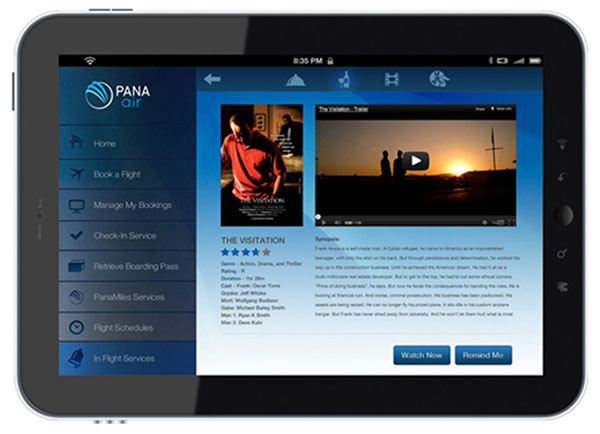 Aerolineas Argentinas will become the first airline in Latin America to let passengers stream in-flight entertainment (IFE) content via their own devices later this year.
Panasonic Avionics' eXW wireless IFE system is being line-fit on eight Boeing 737-800s, which will be deployed on domestic routes and mid-range services to the likes of Brazil, Peru and Chile.
Passengers will be able to connect to the system using their own laptop, tablet or smartphone, and stream movies and music, as well as order food and beverages.
Mariano Recalde, President of Aerolineas Argentinas, said: "We're delighted we can bring the sort of entertainment experience to our short-haul flights, which is usually available only to the long-haul passenger. The eXW system will give our customers the sort of experience they only associate with wide-bodied aircraft on a narrow-bodied aircraft. Panasonic has helped us provide a pioneering solution at the right price."
Paul Margis, President and CEO of Panasonic Avionics Corporation, added: "More and more, passengers around the world are bringing their own personal devices onboard aircraft, and with our eXW, airlines everywhere have a unique opportunity to deliver a truly unique brand experience right to these mobile devices. We are proud we have been able to help Aerolineas Argentinas transform their market through real innovation."