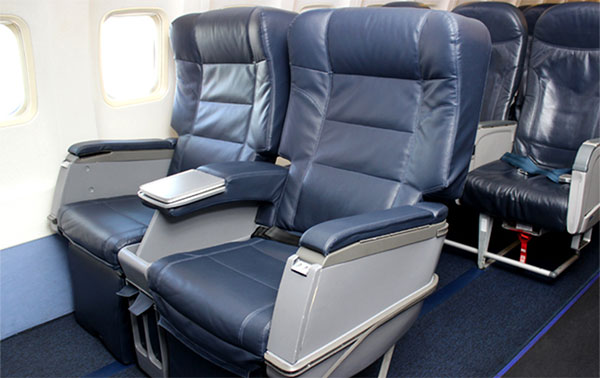 Allegiant has introduced 'Giant Seats' on its six Boeing 757s, offering passengers the option of upgrading to a more spacious, wider seat with more legroom and a more comfortable headrest. The new seats offer 36 inches of legroom and a 25-inch seat width, compared to the airline's standard 17.5-inch seat width.
The Giant Seats have been installed in the first row and the mid-cabin emergency exit row of the aircraft, and are available on all flights from Hawaii and select flights to Las Vegas. Another seating option, labelled 'Legroom +', has also been introduced, offering six inches more legroom compared to the standard seats.
Allegiant installed the first of the new seats to comply with changes to the Federal Aviation Administration (FAA) crew rest rules, which state minimum seat requirements for flight crews resting in the passenger cabin.
However, having been forced into adding two of the seats, the carrier decided to install more after identifying an opportunity to offer passengers the chance to upgrade and to create an additional ancillary revenue generation opportunity. The installation of Giant Seats has reduced the number of seats available on Allegiant's Boeing 757s from 223 to 215.
"By adding these new Giant Seats, Allegiant passengers will enjoy the feeling and comfort of a premium seat, while flying to their destination at an affordable cost," said Jude Bricker, Allegiant Travel Company, Senior Vice President of Planning. "We think the Giant Seats will be a welcome option for travellers, especially on our long-haul flights to Hawaii."