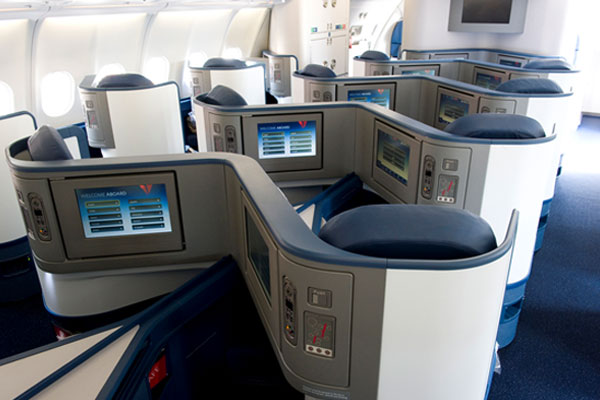 Delta Air Lines has become the first US carrier to offer full flat-bed seats with direct aisle access in business class across its entire international wide-body fleet.
In the airline's biggest fleet modification in more than a decade, new seats have been installed in the BusinessElite cabin on its Airbus A330-200/300, Boeing 767-300ER/400ER, 747-400 and 777-200ER/LR aircraft.
Full flat-bed seating is also being extended to Delta's Boeing 757-200 transcontinental fleet. The installation of the seats is the latest stage of a wider investment to improve the overall onboard passenger experience.
Tim Mapes, Senior Vice President – Marketing, Delta Air Lines, explained: "We're investing in giving our customers the wide range of options they want on long flights – from being fully connected via in-flight Wi-Fi to being fully disconnected and enjoying a great movie or comfortable sleep.
"Delta has set a new standard for our customers by adding full flat-bed seats with direct-aisle access, improved meals and amenities, and quality in-flight entertainment options."
In addition to the investment in its wide-body aircraft, Delta announced earlier this year that it is spending $770 million on enhancing the passenger experience across its narrow-body fleet.