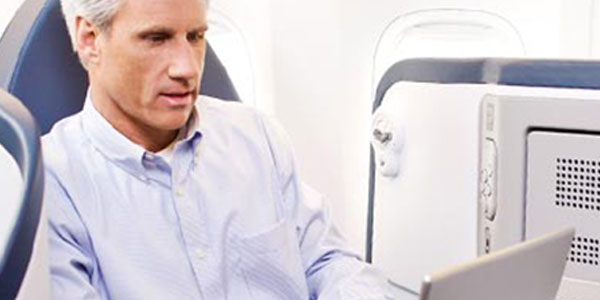 Delta Air Lines will invest more than $770 million in a wide-reaching upgrade of its narrow-body fleet aimed at providing an enhanced and consistent passenger experience. The money will be spent on improving the cabin interiors and the entertainment offering on its Boeing 757-200s, 737-800s and Airbus A319 and A320s.
A total of 56 757-200s and 43 737-800s will have seatback in-flight entertainment (IFE) screens installed, passengers will have access to satellite television and power sockets, while LED lighting will be used in the cabin. The 757s will also have larger overhead cabin bins installed, which will increase the capacity for cabin bags by 50%.
Meanwhile, 57 A319s and A320s will receive complete cabin interior upgrades, including new seats in both First and Economy classes with in-seat power throughout the aircraft. The larger overhead bins will also be installed, as will in-seat IFE with satellite TV.
All of the Economy seats on the Airbus aircraft will also be wider – increasing to 18 inches from 17.2 inches – as previewed by FTE last year.
Glen Hauenstein, Executive Vice President – Chief Revenue Officer, Delta Air Lines, said: "We're continuing to make smart long-term investments in our products and services to meet the expectations of our customers. In just six years, we will have made updates to interiors throughout Delta's fleet giving customers improved comfort and more options to work or relax and be entertained."