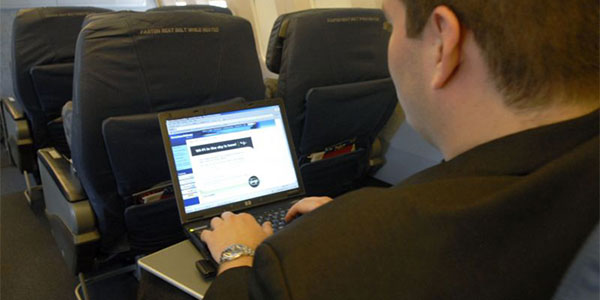 Onboard connectivity is now available on some of Delta Air Lines' long-haul routes following the introduction of Gogo's service on Boeing 747-400 services to Tokyo.
Delta has offered in-flight connectivity on domestic routes for more than five years, but flight 283 from Los Angeles to Tokyo Narita, and flight 295 from Atlanta to Tokyo Narita became the first two international, long-haul routes to include the service.
Gogo is scheduled to complete the installation of its Wi-Fi service across Delta's entire international fleet by the end of 2015.
Tim Mapes, Delta's Senior Vice President – Marketing, said: "Our customers want to remain productive in-flight and that does not stop as they fly over U.S. borders. Expanding Delta's Wi-Fi services internationally is another benefit of the investments we are making to improve the travel experience, and give our customers exactly what they want."
Gogo President & CEO Michael Small added: "Gogo has built and operationalised a network that has the ability to provide connectivity related services to Delta's entire fleet of domestic and international aircraft from regional jets to 777s – almost anywhere they fly around the globe. Delta will soon have more than 1,000 planes, including all two-class regional, domestic and international aircraft, flying with Gogo's connectivity services."