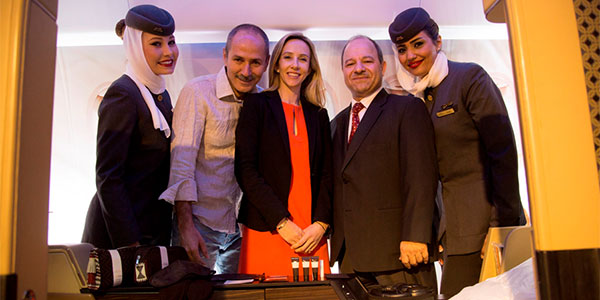 Etihad Airways has partnered with the American Centre for Psychiatry and Neurology (ACPN) to research ways to improve passengers' sleep on long-haul flights.
Based on the research – which included clinical studies carried out by the ACPN on patients experiencing the effects of a long-haul flight – Etihad Airways has developed comprehensive guidelines for sleep in-flight.
Peter Baumgartner, Chief Commercial Officer, Etihad Airways said: "A good night's sleep is scientifically proven to benefit one's health and nowhere is this more important than on a long-haul flight.
"We understand that sleep is an important requirement for our guests, many of whom fly multiple journeys with us each year. For this reason, we will continue ensuring greater levels of comfort and wellbeing on our flights. The research we have carried out in collaboration with the experts at the ACPN will allow us to significantly improve the cabin environment for our guests and to provide targeted investment in our on-board experience for tangible customer benefit."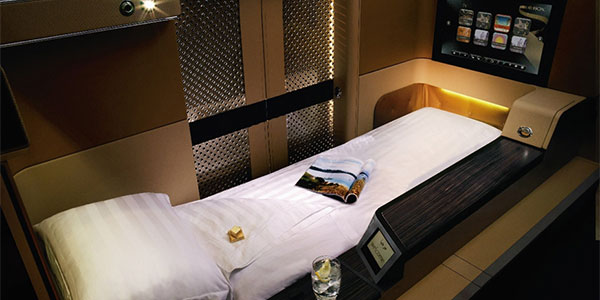 Following the research, the Abu Dhabi-based carrier has implemented a number of changes relating to sight, sound, aroma and taste. For example, in premium cabins, mood lighting has been added to help passengers create a relaxed environment based on their own preferences, while luxury COCO-MAT mattresses and pillows have been introduced. Across all classes, noise-cancelling headsets are offered to passengers to help them enjoy peace and quiet if they so wish. A dedicated Meditation Channel has also been added to the Onboard Radio channel.
In Diamond First Class, all pillows are sprayed with 'pillow mist', which includes soothing lavender and chamomile scents, and passengers are offered, 'pulse point' oils, which are said to help create a more relaxed state of mind when applied to the wrists and temples. Meanwhile, passengers flying in Diamond First Class and Pearl Business Class can order their in-flight meal whenever they like to suit their own routine.
Dr Yousef Abou Allaban, Managing Director of the American Centre for Psychiatry and Neurology, said: "What is encouraging is that there is an airline placing tremendous importance and resources into the study of sleep on long distance flights. Etihad Airways approached us with the clear understanding that sleep is not just a luxury, but a physical necessity which affects every traveller on every level. We have worked closely with them to offer expert advice aimed at providing an optimum environment for sleep while flying, taking into consideration the challenges of modern travel."